Survey Reveals Only 11% Of People Want Cooking Lessons From This Celebrity Chef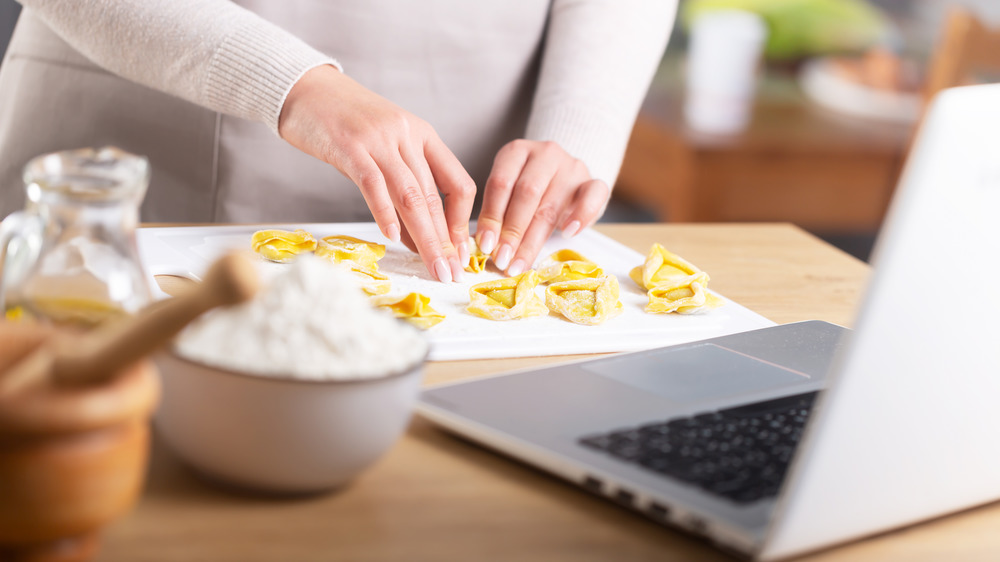 Shutterstock
In the latest survey conducted by Mashed, fans of cooking shows on television were asked which celebrity chef they'd like to take cooking classes with the most. The options included Rachael Ray, Gordon Ramsay, Bobby Flay, Giada De Laurentiis, Wolfgang Puck, Guy Fieri, and a write-in category if none of the above suited them. There were 656 respondents, and the results are likely not what you would expect.
While the write-in category had the lowest percentage of votes at 5.64 percent, the write-ins people entered are totally understandable picks. They opted for Emeril Lagasse, Ina Garten, Alton Brown, and Paula Deen among others. But, you might find the other celebrity chefs with fewer votes to be unusual. The least popular pick was Wolfgang Puck, who received 6.55 percent of the vote. In fifth place, Giada De Laurentiis garnered 7.32 percent of the vote.
Bobby Flay was the celebrity chef who only 11.43 percent of people wanted to learn from, according to the Mashed survey. That means he only received 75 votes, which put him in fourth place.
This is the celebrity chef people most want to learn from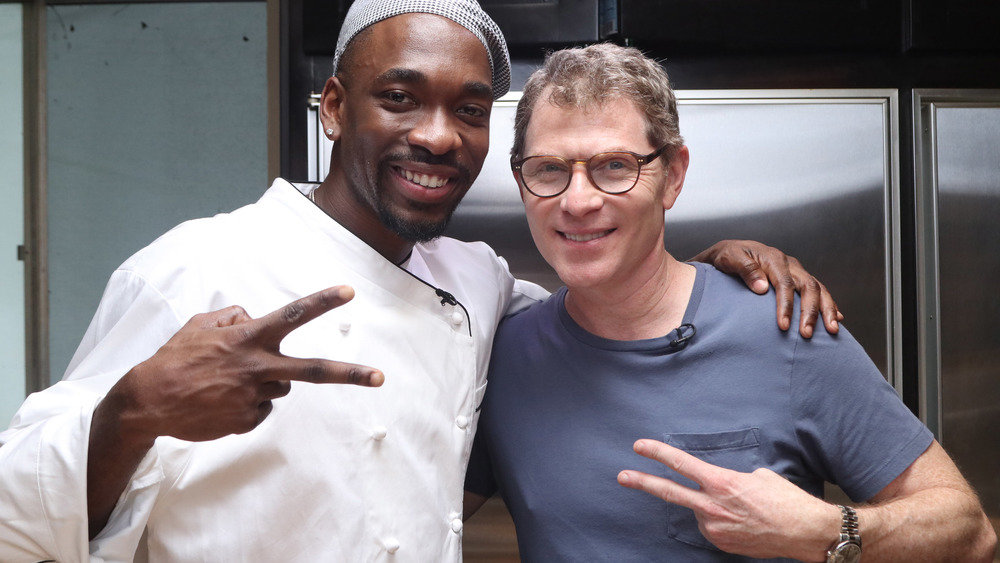 Tommaso Boddi/Getty Images
It might be surprising that just 11 percent of people want to take a cooking class with Bobby Flay. Flay's been a main staple of the Food Network since 1994 and has hosted dozens of shows, right up to 2021's Bobby and Giada in Italy. Still, Mashed readers have their sights on other celebrity chefs.
Moving up in the rankings, Guy Fieri earned third place with 15.24 percent of the vote. Next up, in second place, was Rachael Ray. She received 19.36 percent of the vote. Both of these options of celebrity chefs to study under might seem pretty good since they both are so laid back. It seems as though the class would be pretty light-hearted and fun. However, the winner of the survey is not known for being any of those things.
Gordon Ramsay took first place with 34.45 percent of the vote. That means 226 people voted that they would want to take cooking lessons with Ramsay. Of course, he is a great chef. However, the temper a lot of his fans are probably familiar with might make him a more intimidating choice. Nonetheless, fans seem to be ready to take the heat to be able to cook with one of the greats.