The Real Reason Giada De Laurentiis Would Never Date Bobby Flay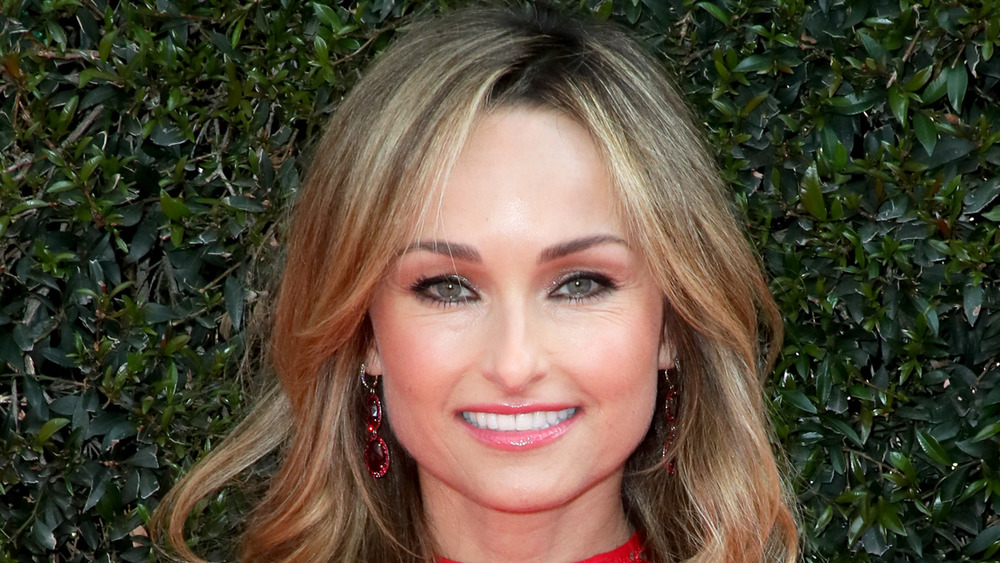 David Livingston/Getty Images
Celebrity chefs, Bobby Flay and Giada De Laurentiis, are both stars in their own right. It's only natural then that their fans cannot help but gossip about two of their favorite chefs, considering the fact that they get along so well. They also star on the hit show, Bobby and Giada in Italy together, fueling even more dating rumors. In fact, a few passionate fans have taken things to the next level by discussing their romantic lives online. 
A fan asked other Redditors whether they believe that De Laurentiis can't help crushing on Flay whenever she's around him. A commentator wrote, "There has been rumors for awhile about Bobby and Giada being together. You can definitely see there is chemistry there, but who knows." Just to be clear, De Laurentiis has already been upfront in the past about never dating Flay. Turns out, she has a perfectly valid explanation for this. 
Giada De Laurentiis has a rule about dating chefs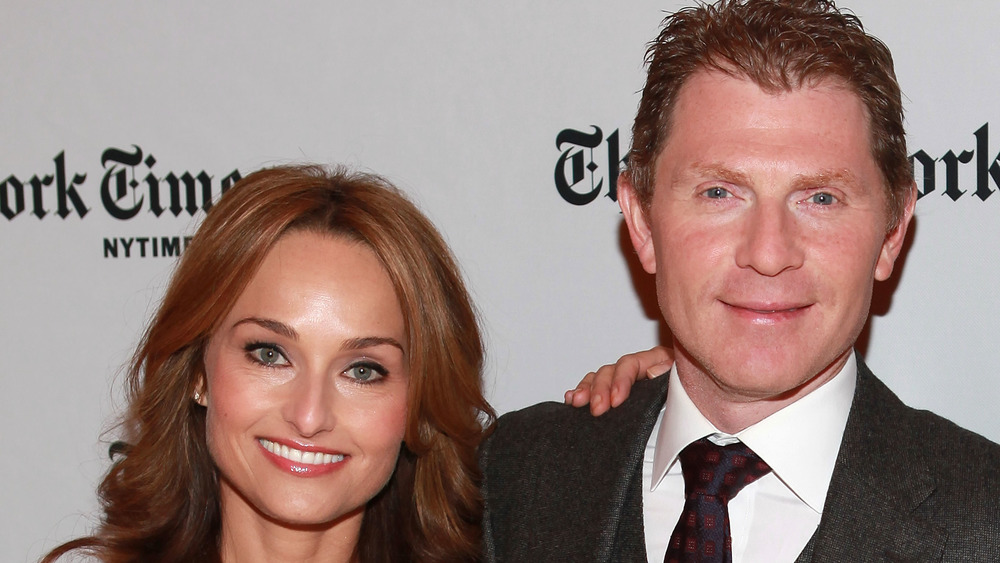 Robin Marchant/Getty Images
As reported by The Netline, De Laurentiis doesn't like the idea of being romantically involved with other chefs. While it's true that she is close to Flay and the pair have been good friends since they first met in 2004, they have never been together. Fans have often felt otherwise because of the fantastic chemistry between the two. De Laurentiis addressed this in a conversation with Andy Cohen when she said, "Well, we're very good friends. We've worked together for many years, but I don't think that's ever going to happen because I'm smarter than that."
However, she acknowledged that Flay is a special friend and is someone she can count on without hesitation. She said, "I think that Bobby is one of those people that if you are his friend, he has your back forever and he will stand up for you." Plus, De Laurentiis is believed to be dating television producer, Shane Farley. Well, fans can still dream, huh?