The Mustardy Burger King Secret Menu Item You Never Knew About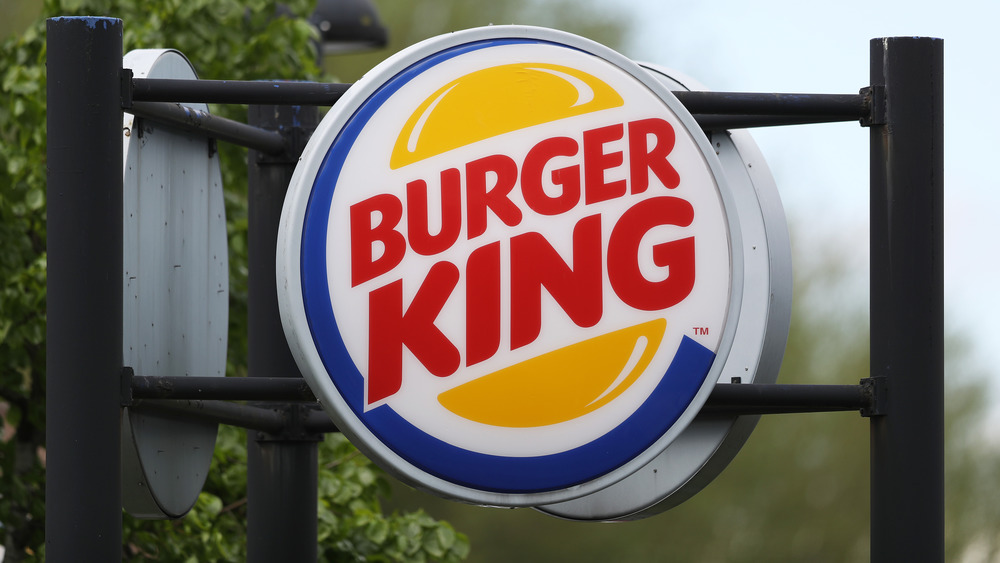 Naomi Baker/Getty Images
Secret menus are full of delicious, "never knew you could order it" items that only the most devoted of a restaurant's customers know about. And the one at Burger King is no exception. There's the Burger King Club, which is the fast food chain's take on a crispy chicken sub. There's the Frings, which is a half order of French fries and a half order of onion rings combined in one carton (so you never have to choose again). There's even the secret Quad Stacker, which boasts a belly-busting four patties, four slices of cheese, and bacon.
Burger King's secret menu also has plenty of options for fans of the restaurant's iconic Whopper or Whopper Jr. Not only can you add strips of bacon to make a variation of the BLT, but you can also customize the condiments. Here's what you need to know about the burger few people know about: the Mustard Whopper.
The Mustard Whopper is very easy to order from Burger King
If you've ever eaten a Whopper (and if you haven't, what are you doing?), you know that there are only two condiments on Burger King's flagship burger: ketchup and mayonnaise. While the two combine for a sweet yet tangy sauce, it doesn't quite hit the spot for anyone who's team mustard. Fortunately, the Mustard Whopper exists, at least on the secret menu. It's exactly what it sounds like: a Whopper (or Whopper Jr.) with mustard only. To order it, simply ask for mustard instead of ketchup and mayonnaise.
The blogger behind Rather Be Shopping ordered it for himself and says it's absolutely worth a try. "The mustard gave it a nice zip and really added a lot for me," he explains. You can also add the mustard to the ketchup and mayo (instead of replacing them) for what Fast Food Menu Prices calls a "condiment trifecta." Bonus: It comes at no additional cost to you!