This Is America's Most Iconic Sandwich, According To Guy Fieri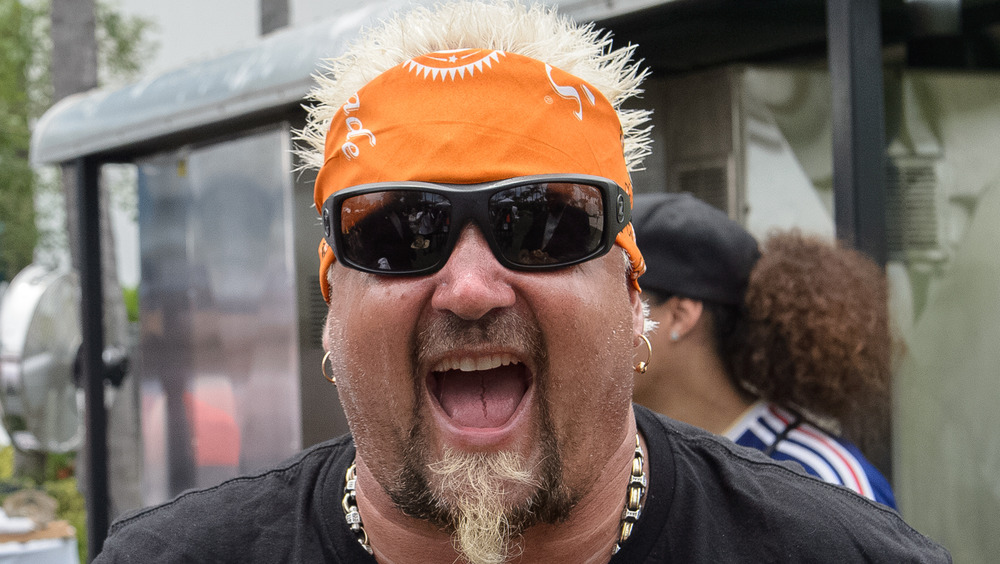 Jason Koerner/Getty Images
Guy Fieri and King's Hawaiian bread recently announced a year-long partnership, which isn't normally something that'd we'd pop a bottle of champagne over (via PR Newswire). But if the partnership means that Fieri's going to be giving us a year's worth of sandwich-making tips, we're all for it. He's already started, giving us a tantalizing hint of what's to come by putting together a list of what Fieri considers to be the five most-iconic American sandwiches.
In a statement sent to Mashed, the Diners, Drive-Ins and Dives star explained his choices. And while we were a little bit miffed that the peanut butter and jelly sandwich didn't make Fieri's list, we were pleased that the master of all-things Flavortown waded into the "is a hotdog a sandwich?" debate. (Did you hear that, Alton Brown?) Hotdogs, per Fieri, are America's third-most-iconic sandwich. Fight him on it. "Is a hot dog a sandwich? I'm not sure," says the chef, "but I'll tell you they are lights out delicious when treated like one." In Fieri's case, that means "stuffed with jalapeños, wrapped in bacon, topped with a dynamite pineapple-pickle relish."
Guy Fieri's take on America's most iconic sandwich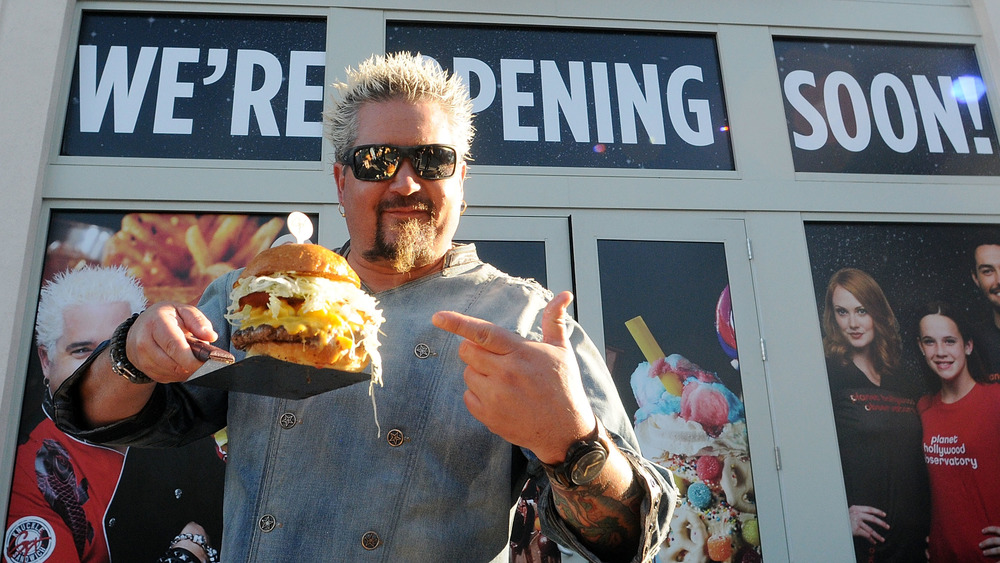 Gerardo Mora/Getty Images
No surprises here. Cheesesteaks (with Provolone), pastrami (with Swiss cheese, coleslaw, and Russian dressing), and meatball sandwiches (made with smokey bacon, Bourbon Brown Sugar BBQ sauce, and melted mozzarella) also all made Fieri's top five. But first place went to an underdog: the unassuming, unapologetically straightforward grilled cheese.
It's not even lost on Fieri that a grilled cheese sandwich seems more on par with a list curated by Ina Garten than the Mayor of Flavortown. But Fieri adds more than mayo, Dijon mustard, and Parmesan cheese to his version of the American classic. "Let's talk about my Sausage Mac n Cheese Camping Sandwiches," the celebrity chef suggests, raving about bread layered with "super melty mac and cheese and crispy bites of sausage" and "pressed and toasted in a camping press over a real fire for maximum golden brown deliciousness." Who else is busy planning their next overnight in the woods?