Wingstop Is Bringing Back 3 Fan Favorite Remix Flavors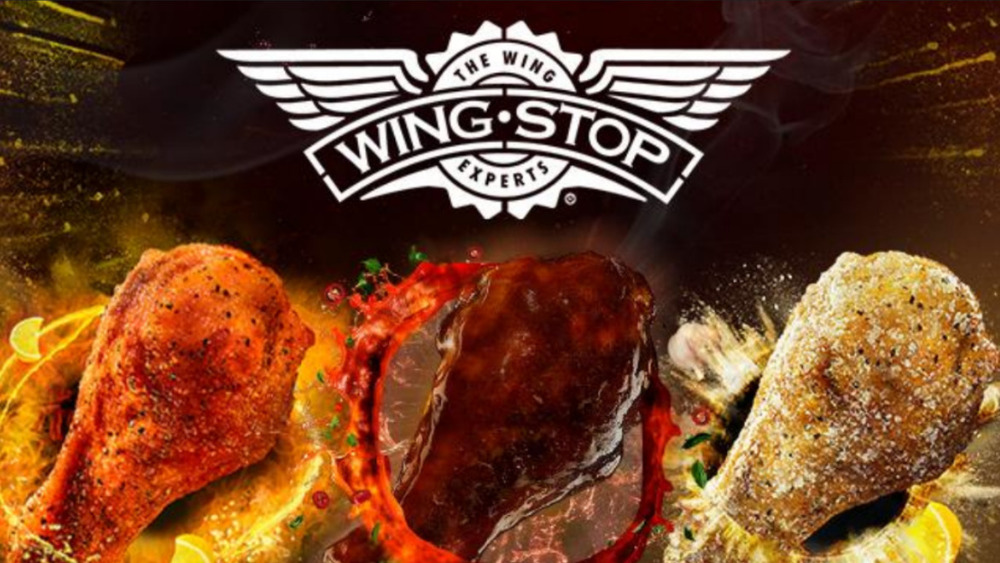 Wingstop
Wingstop appreciates its customers and the company wants to show love to its fans. Just in time for Valentine's Day, Wingstop is putting three fan favorite remix flavors back on the menu, per a press release. The three flavors are Hot Lemon, Bayou BBQ and Lemon Garlic. The returning remixed flavors will be available with bone-in wings, boneless wings, and crispy tenders. Each flavor is a combination of two classic flavor options from the chain's menu. For example, Hot Lemon combines Original Hot with Lemon Pepper, to make a flavor with some tangy heat.
The return of the fan favorite remixes was a result of crowd-sourcing social media posts. The original remixes were a limited-time-offer for Wingstop's 25th anniversary in 2019. However, after seeing a large amount of fan tweets, the restaurant determined that these remix flavors would make customers excited to see them back on the menu. But, will fans fall in love with these flavors all over again? 
Are Wingstop and Valentine's Day the perfect match?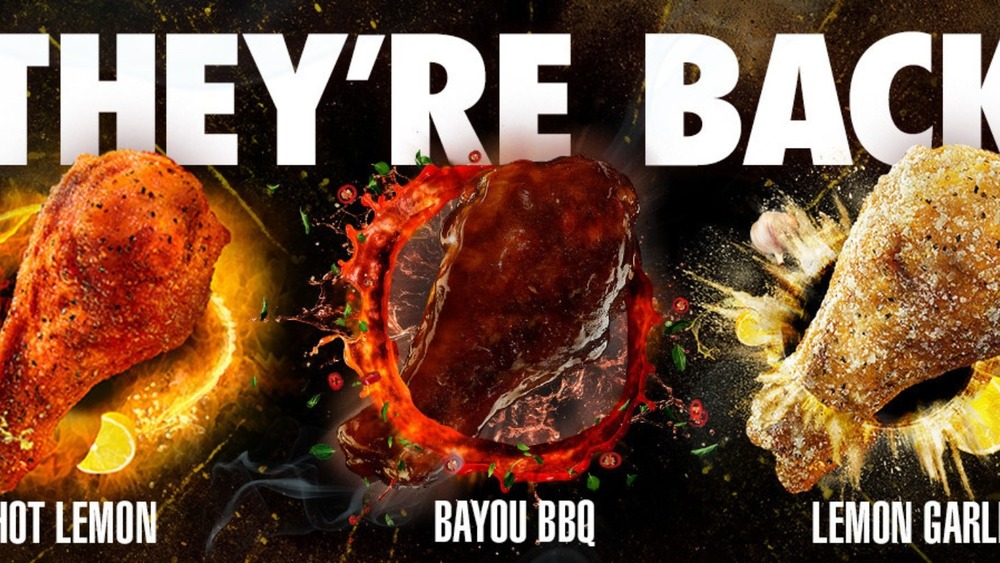 Wingstop
According to the press release, Valentine's Day is a popular day for chicken wing orders. Although CNBC reported high-demand for chicken wing orders during the big game, Wingstop believes that there is a craving for chicken wings on Feb. 14. Maybe with the return of the fan favorite remix flavors on Valentine's Day, the chicken chain is looking to make a love and flavor match, for the romantic occasion.
The Wingstop menu has 11 flavors in total. Flavors range from Atomic (five flames) to Garlic Parmesan (no flames). The company labels Lemon Pepper, Original Hot and Hickory Smoked BBQ as the most popular. The fan-favorite remix flavors incorporate those popular spices. In a way, the remixed flavors offer new menu items, without creating a flavor completely from scratch. In this case, it is all about making a flavor match within the existing flavors. The Wingstop fan favorite remix flavors are available Feb. 14 through June 21.