Giada De Laurentiis' Italian Wedding Soup Recipe Is Almost As Easy As Canned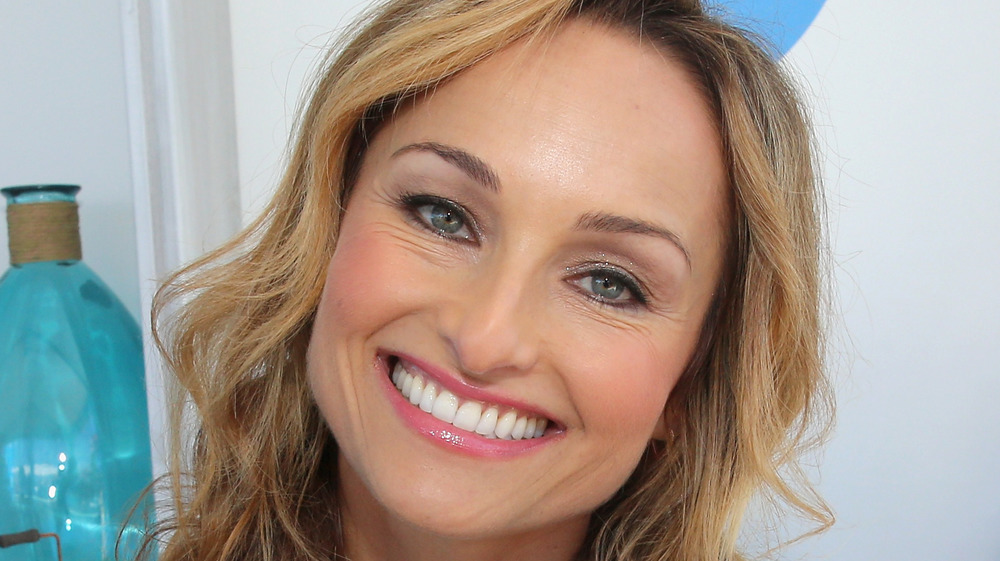 Aaron Davidson/Getty Images
While Italian wedding soup may sound like something that appears on special occasions in Il bel paese, Denver restaurant Mici Handcrafted Italian explains that the name's English translation doesn't really speak to its origins. In Italy, the name of the soup is "minestra maritata," meaning "married soup," and refers only to the "marriage" of the different ingredients: originally, a blend of whatever vegetables were on hand. Far from being fancy stuff, this was strictly peasant fare. In the U.S. the soup gained its tiny little meatballs as well as picking up an English name that seems to imply a more festive nature than had previously been the case.
Italian wedding soup is something you may have seen on restaurant menus, but you're also likely to have seen it in the supermarket since several canned soup brands have their own versions. If you've tried one of these, you've likely been somewhat underwhelmed by the taste – canned soup is canned soup, no matter how romantic a name you give it. If you're willing to put in just a little more time than it takes to wield a can opener and fire up the microwave, however, you can make a homemade version that you need not be ashamed to serve at a little candlelight dinner for two.
This slow cooker soup tastes like you spent all day in the kitchen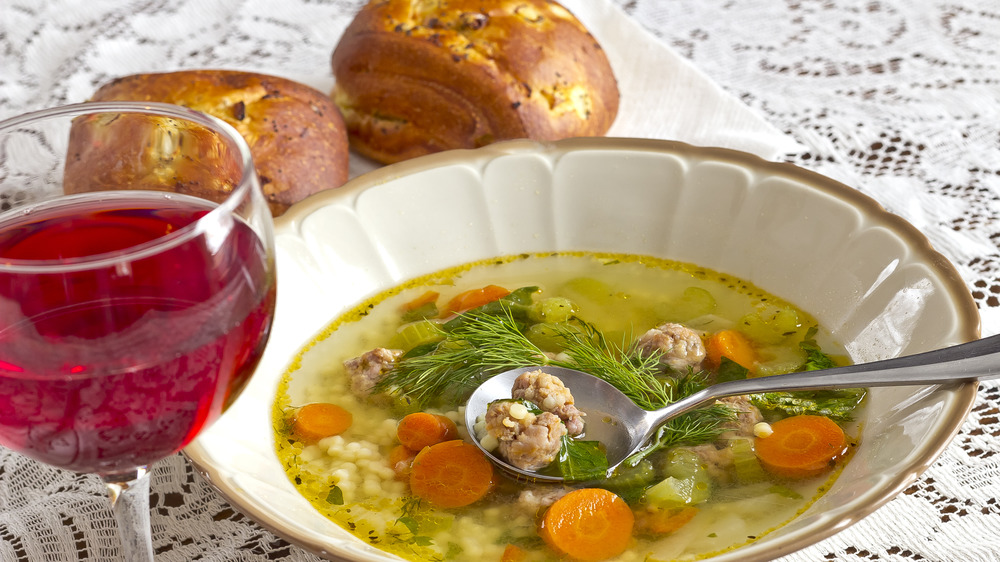 Shutterstock
Giada De Laurentis, everyone's favorite Italian celebrity chef, says there's no need to stand over a hot stove all day like Nonna would do in order to make this soup. Instead, she advises, you can simply let your slow cookers do the work, per Giadzy. Italian wedding soup starts with a base of chicken broth – she use the low-sodium kind. You then add the meatballs, which you'll make yourself from ground beef, egg, Parmesan, breadcrumbs, and spices. A bit time-consuming, but once the meatballs are done, it's all easy-peasy. The meatballs cook in the broth for 4 hours, then you add the pasta, cook another half-hour, and add the spinach right at the end. Serve up topped with more grated Parmesan "if desired," but seriously, Giada, who wouldn't desire it? Parmesan makes everything better.
Serve this up with a nice green salad, but if you want to do it in true Italian style, remember that the salad should come either alongside or after the main course. Have plenty of fresh, crusty Italian bread on the side, and of course a glass of Italian red wine. Molto delizioso!