The Most Popular Cuisines On Instagram May Surprise You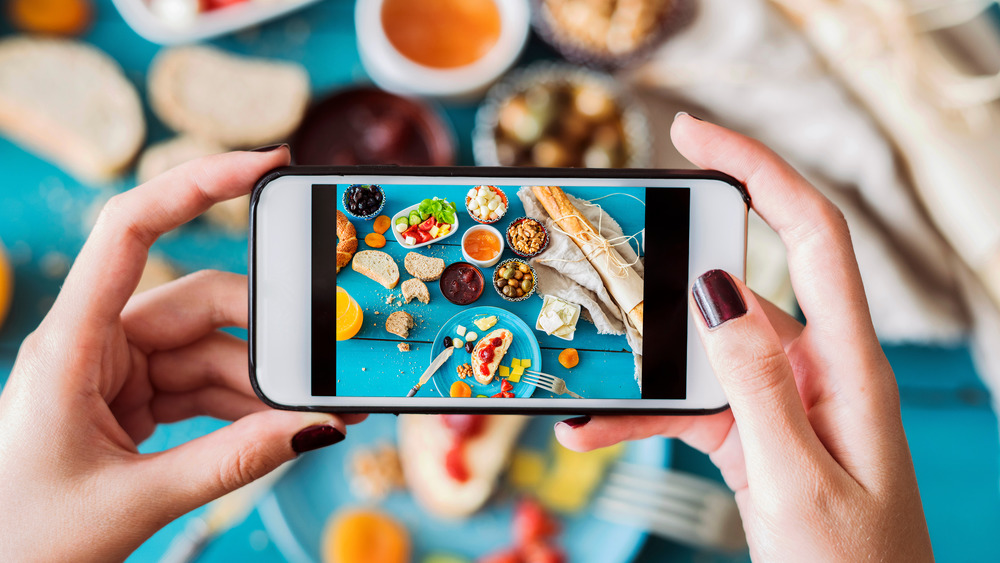 Shutterstock
When we want to ogle the tastiest looking recipes or food trends, Instagram always has just what we're looking for. Whether we wanted to check out Dalgona whipped coffee, new sourdough recipes, artisanal focaccias, or any other food trend from 2020, Instagram always had our backs (via The Washington Post). Alternatively, no other platform could compete if you wanted to show off your food.
According to Chef's Pencil, Japanese cuisine ranked as the number one food we loved to show off and tag on the social media platform. Japanese food received over 15 million tags on Instagram, almost one million more than the second-place contender, Italian food. Asian cuisines dominated the rankings over the past year, with Indian, Korean, and Thai food respectively ranking third, fourth, and fifth on the list, while Chinese, Indonesian, Vietnamese, and Filipino respectively ranked seventh to tenth. 
While a ton of Asian regional cooking cultures dominated the rankings, you might wonder where all the food trends like sourdough placed among these categories. According to Chef's Pencil, comfort drove our love to show off all of our favorite cakes, breads, ice cream, and more. These items might not have gotten a tag showing off a region, so they couldn't count towards any one particular area.
A hot year for world cuisine on Instagram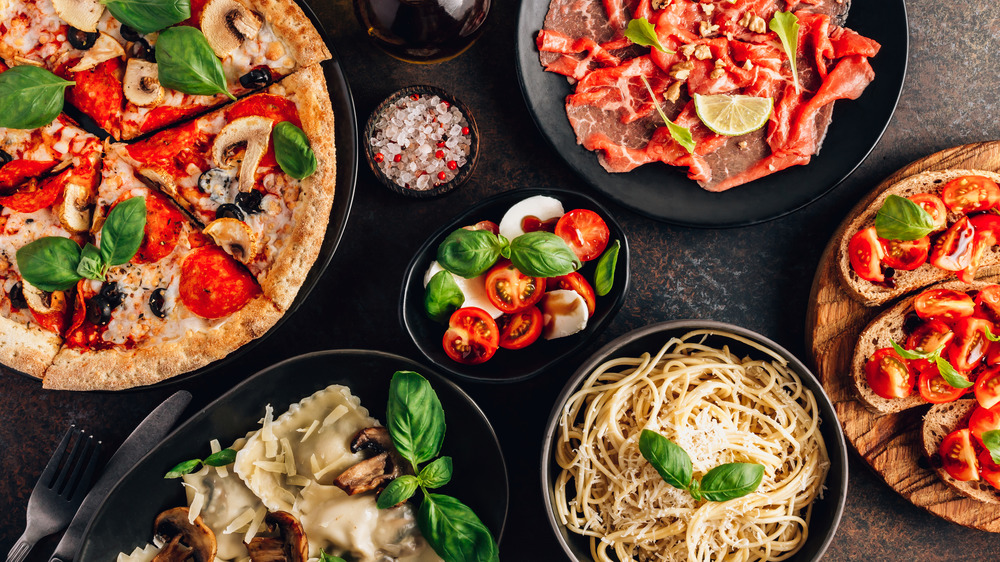 Shutterstock
If the experts had to guess, we might see even more foodways enter the top-tagged cuisine on Instagram in 2021. According to Food and Wine, we should expect to see an explosion of interest in cooking cultures stemming from the African diaspora and African-American foodways this year. The inclusion of Nigerian cooking as the sixteenth top tagged cuisine on Instagram in 2020 speaks to this, per Chef's Pencil. 
Certain European countries besides Italy made the cut of popular Instagram tags too. French, Greek, and Spanish cuisines got enough tags to make it into the top 20 list, but when you compare France's 1.5 million tags to Japan's 15 million tags, the difference couldn't feel more staggering!
If you consider yourself a foodie and love checking out what new food trends hit in 2021, keep your eyes glued to Instagram to catch the latest crazes as soon as they catch on. With a whole new set of world cuisines pulling heavy numbers, we can hope to see some truly remarkable food this year. With any luck, we can even bring these meals into our kitchens and serve it up for ourselves. Just don't forget to post a picture of it and tag it so your fans can check it out on Instagram!