Almost Half Of All People Consider This Their Favorite Soup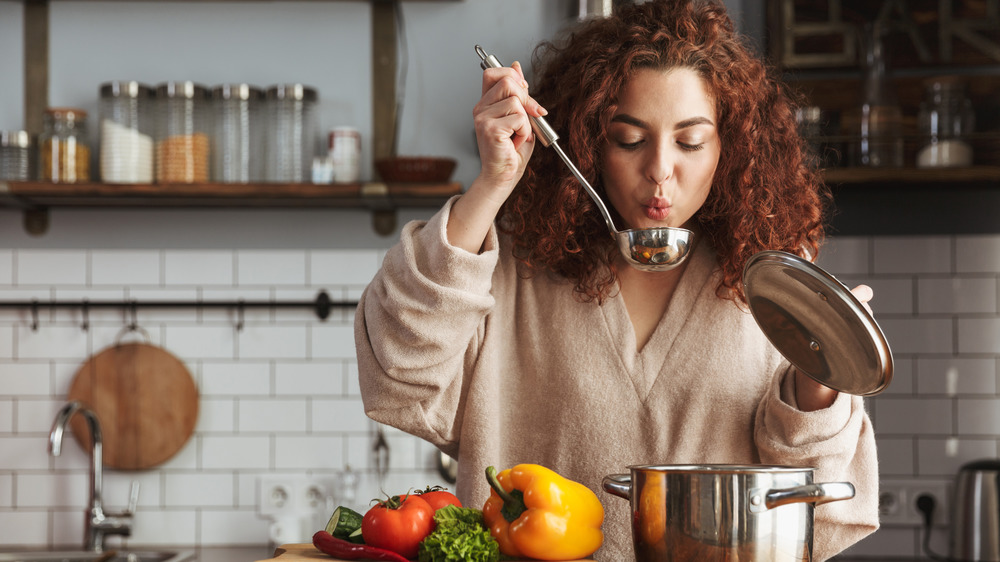 Shutterstock
On a cold winter day, when the wind chill feels like 40 below freezing, nothing sounds better than curling up on the couch with your favorite Netflix show and a steaming hot bowl of soup for dinner. There are tons of different options out there, too, with a soup for every mood, flavor preference, and occasion. Maybe you enjoy a hearty beef stew for something that really sticks to your ribs. Or maybe you slurp up a lobster bisque when you're dining at a fancy restaurant. Or maybe you simply heat up a can of cream of mushroom when you just need a quick meal.
Of all the hundreds of soup varieties, which one is the most popular? To find out, Mashed asked over 68,000 people worldwide via a YouTube poll what their all-time favorite soup is. Between chicken noodle, broccoli and cheddar, tomato, and "other," here's which one almost half of respondents would fill up their bowls with.
The top soup is said to be good for the soul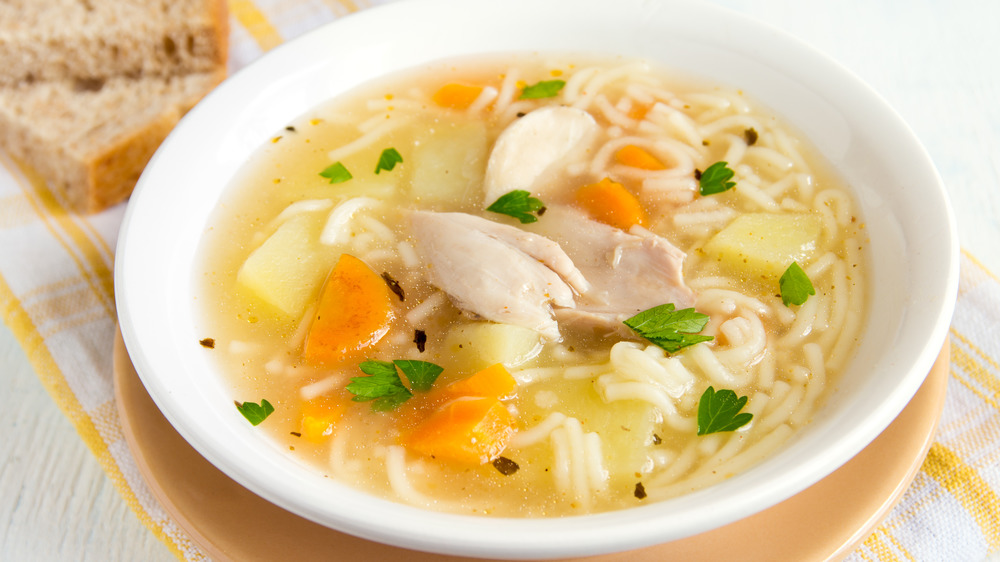 Shutterstock
There's a reason there was a popular book series titled Chicken Soup for the Soul: the popular soup is one of the quintessential comfort foods, with 49 percent of people dubbing it their go-to. Whether you're feeling nostalgic or if you're under the weather and want something easy on the stomach, chances are high you'll be reaching for a can of Campbell's or a box of Lipton. Hunks of juicy white meat chicken, good-for-you carrots and celery, and slurp-worthy noodles all swimming in a delicious broth? Yes, please.
None of the other types of soup even came close to chicken noodle soup in our poll. Second place went to broccoli cheddar with 18 percent of the votes, followed by "other" with 17 percent of the votes (write-ins included vegetable beef, French onion, and Italian wedding). Tomato soup came in last place, with only 15 percent of people choosing it as their top pick.