This Aldi Fan Favorite Seasoning Was Just Named Its Most Popular Condiment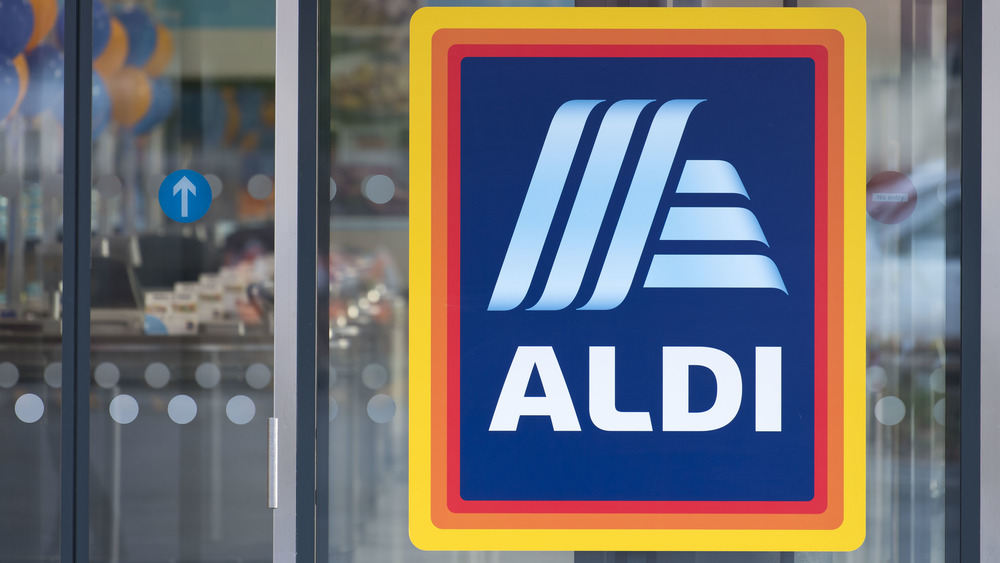 Matthew Horwood/Getty Images
In the pantheon of things that have gone from niche to mainstream in recent years, everything bagel seasoning holds a special place. In case you've never heard of the stuff, it's a seasoning blend based on the toppings of an everything bagel. Sounds simple, right? 
Well, it was first launched by Trader Joe's back in 2017 and within a year, articles advertising 100 different ways to use Trader Joe's Everything but the Bagel were highlighting the blend's unique versatility and building hype for the product (via myrecipes). That, along with word of mouth and plenty of social media buzz, created a cultural phenomenon out of the super-simple selection of poppy and sesame seeds, onion, garlic, and salt (via Bustle). It was even named the best overall product at Trader Joe's by customers in January of 2020 (via Business Insider). With such a hit on their hands, it's no wonder other brands were quick to come out with their own versions of the mix, but none got it better than Aldi.
Aldi's exclusive Stonemill brand Everything Bagel Seasoning, with variations like Jalapeño, Asiago Cheese, and Himalayan Pink Salt for every food mood, quickly became a fan favorite in its own right (via Delish).
Why people prefer Aldi's everything bagel seasoning to Trader Joe's
Despite what you might think, Aldi's Everything Bagel Seasoning is only four cents cheaper than the Trader Joe's version, meaning there's likely another reason so many people prefer the Aldi's version to any other, and it might be the salt content. According to The Kitchn, the main distinguishing factor between Trader Joe's and Aldi's everything bagel mixes is that Aldi's is saltier, making it ideal for bland foods like eggs or avocado. In fact, in NBC News' recent rundown of the best new products of the year, according to the votes of 40,000 Americans, Stonemill Everything Bagel Seasoning blend won the award for best condiment. NBC News mentioned that the seasoning was "a great addition to sprinkle a little flavor on avocado toasts and eggs." 
Aldi also received a bunch of other awards including best cheese, yogurt, chips, coffee, and healthy snack, showing that in these tumultuous times, consumers care more than ever about high quality and low costs. If you're looking to save even more money, and can't get enough of Everything Bagel Seasoning, you can always buy the ingredients in bulk and mix it up yourself, just the way you like it (via two peas & their pod).