Celebrity Chefs Who Dated In Real Life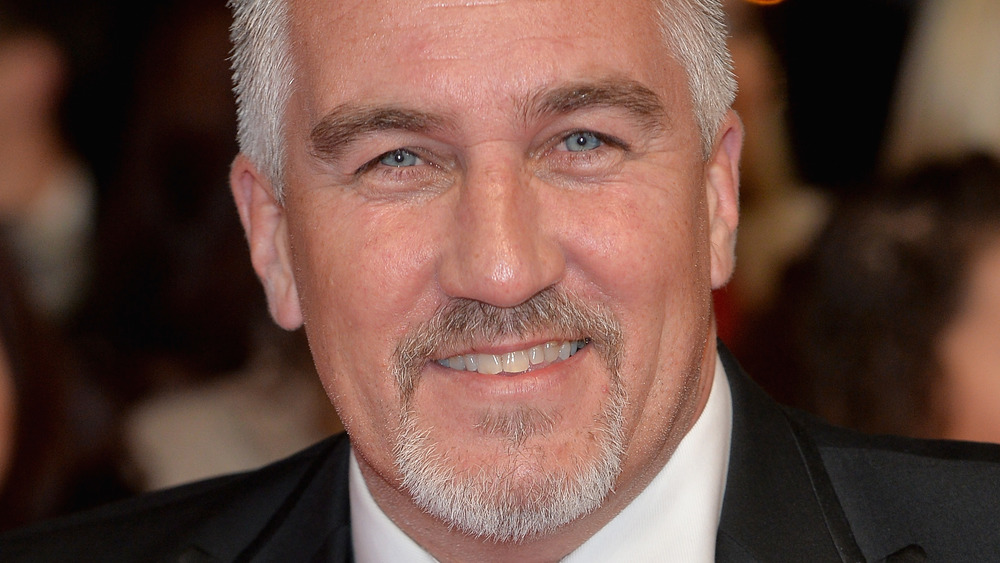 Anthony Harvey/Getty Images
Those who watch the Food Network often might wonder if any of the chefs who have followed a journey to television and celebrity chef status have ever dated. There's clearly some chemistry on camera for some of them, but you might be surprised by how well they can fool you. 
One of the most iconic celebrity chef couples may be Pat and Gina Neely, who were high school sweethearts who were married for 20 years. But by the time they filmed Down Home With the Neelys in 2008, Gina Neely at least felt the affection was forced (via People). During a segment of Where Are They Now? on OWN, Gina said, "Pat is not a bad guy, he's just not for me," (via People). Gina Neely even confessed that it was her fifth attempt to end the marriage — a shocking twist for many.
Then there's chefs Paul Hollywood and Marcela Valladolid, who had an affair while they were co-judges of the American version of The Great British Bake Off (via BBC). It appears the affair was a one-time fling that happened over the course of just a month. Hollywood's wife told The Daily Mail, "in the space of four weeks my life changed irrevocably." Hollywood told the tabloid, "I did have an affair in America with my co-judge and it was something which was the biggest mistake of my life because actually I still love my wife." Though he moved out of the house and she filed for divorce, the couple was reunited in 2013 (via Hello). Ultimately, they separated and officially divorced in 2017.
Many chef couples share a kitchen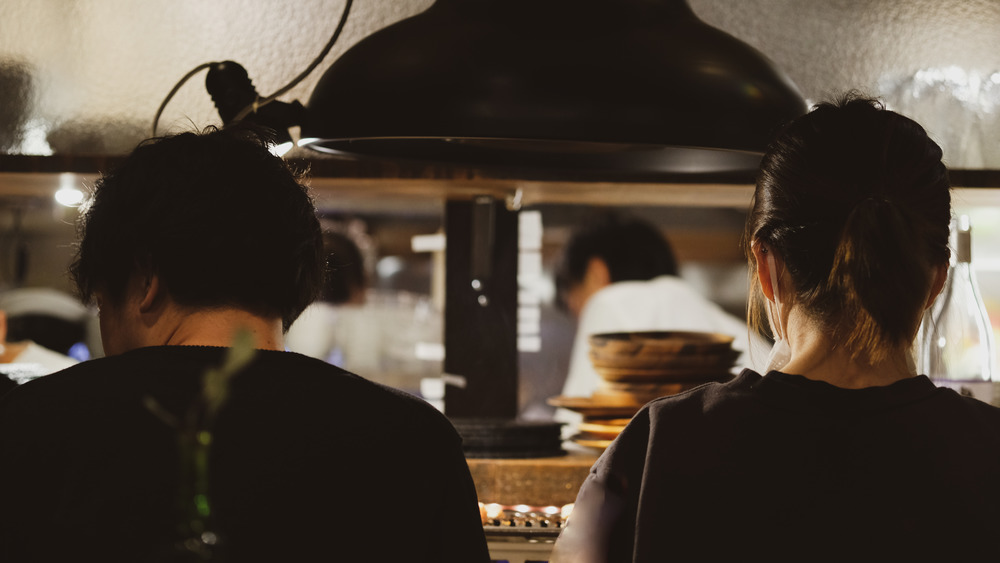 Shutterstock
Bobby Flay and Giada De Laurentiis are actually not celebrity chefs who have dated, though everyone seems to suspect they're dating. However, there are tons of other couples who share a kitchen. Jeni and Charly Bauer run Jeni's Splendid Ice Creams together (via InStyle). There's Zoe Nathan and Josh Loeb at Huckleberry in Santa Monica, California. Jessi and Jennifer Singh run Babu Ji in San Francisco (via Tasting Table). Emily and Matt Hyland own and run Pizza Loves Emily in New York City together. But these chef couples are only the beginning.
Some of the buzziest restaurants are actually run by chef power couples, earning Michelin stars for their joint restaurant ventures together. Tasting Table, for example, names Take Root in Brooklyn, New York, which is run by Elise Kornack and Anna Hieronimus, to be among them with a Michelin star. But the list doesn't end there.
Michelin Guide even dedicated an entire article to a few couples who have earned the distinct honor together. Kyle and Katina Connaughton earned three stars for Single Thread in Healdsburg, California. John and Karen Urie Shields own and are both chefs of Smyth in Chicago, which has two stars. In Hong Kong, Hidemichi and Mizuho Seki garnered two stars for their Tenku Ryugin.
There are certainly other power couples of the restaurant and culinary industry out there, but you likely won't see them on camera.