Jeff Mauro Says This Surprising Condiment Is Perfect On Eggs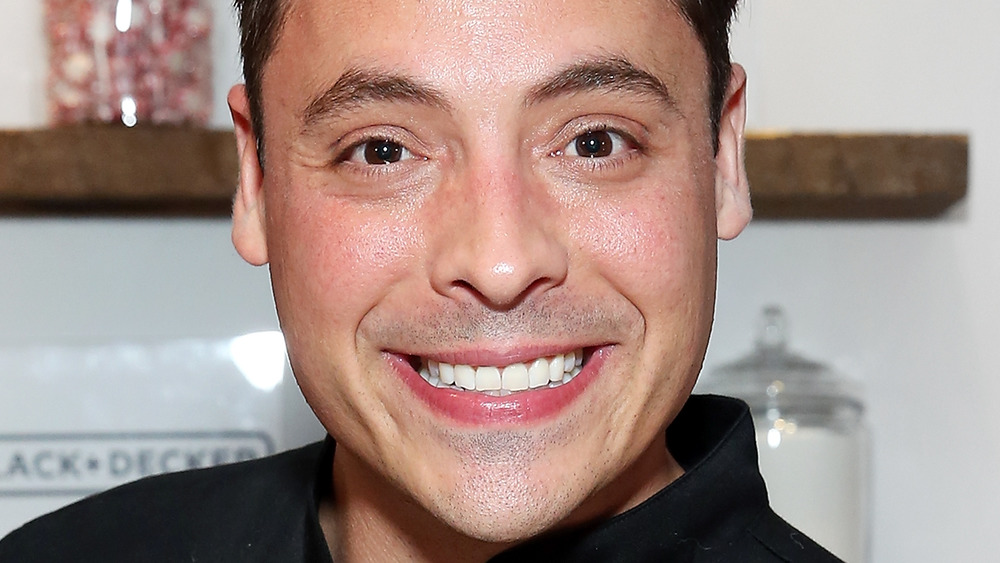 Monica Schipper/Getty Images
While Jeff Mauro might be the Sandwich King, the Food Network star also has the ultimate condiment tip for eggs, and it might be an option that you haven't tried yet. Health.com suggests 13 different popular toppings for eggs ranging from spicy Sriracha to even just ketchup. Although some people might add hot sauce or even some salsa, Mauro prefers to top his eggs with giardiniera, as seen in his recent Instagram post. But, Mauro doesn't use just any giardiniera. He prefers his Mauro Provisions giardiniera.
Although Italian cuisine generally refers to giardiniera as pickled vegetables, a Chicago-style giardiniera is slightly different (via The Kitchn). The biggest difference with a Chicago-style giardiniera is that vinegar is usually left out of the ingredient list and hot peppers are added. Still, there is the basic similarity of various chopped vegetables combined with oil and spices to make for a topping for a variety of dishes (via Bon Appétit). Similar to how an Italian grandmother has her own special recipe for Sunday gravy, each giardiniera recipe and its particular ingredients are unique to its recipe creator. 
What makes Jeff Mauro's giardiniera unique?
Looking at the Mauro Provisions website, the signature condiment features a few unique ingredients. Beyond the pickled vegetables, seasonings, and three spice levels, this particular brand is said to be "the only giardiniera to include red jalapeños, green serranos, and yellow banana peppers," (via Mauro Provisions). Mauro's original recipe is both colorful and flavorful, as the company notes. Maybe that old saying that you eat with your eyes further adds to the enjoyment of using this condiment on eggs.
While Mauro's Instagram photo makes a colorful statement for using giardiniera on eggs, the condiment can be used in a variety of ways. Bon Appétit believes that the giardiniera can be put on almost anything from a sandwich to a taco to even a pizza. Just like any condiment, it is meant to boost all the other flavors of the dish. And, if you can't wait to get a package shipped from Mauro Provisions, Jeff Mauro's Hot Giardiniera recipe is available online (via Food Network). Are you ready to put Mauro's egg condiment recommendation to the test?