Aldi Shoppers Are Loving These Peanut Butter Cookies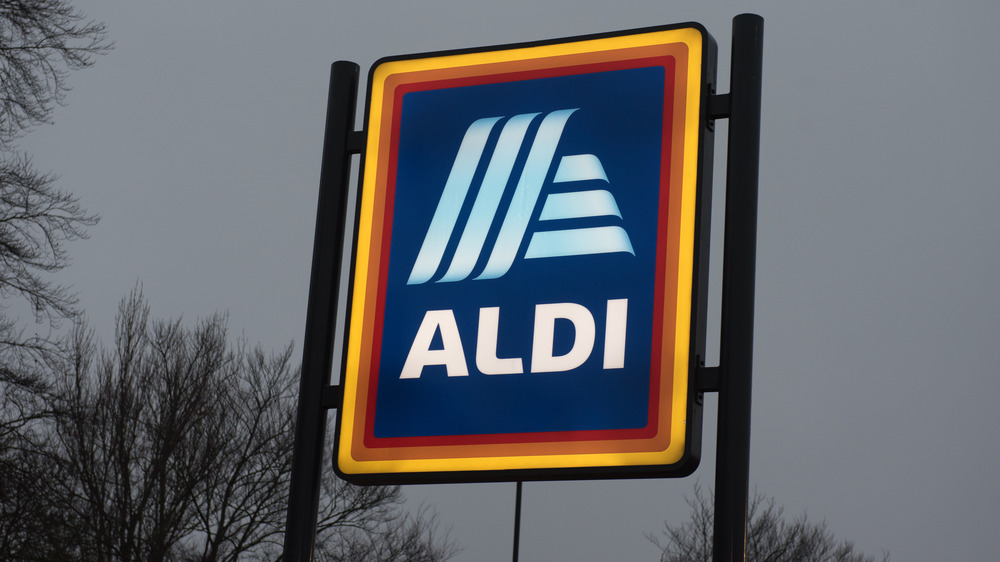 John Keeble/Getty Images
Aldi is undoubtedly a favorite for many shoppers who are looking for a good deal on their favorite products at reasonable prices. Whether you're a fan of desserts or savory products, you're likely to find something worthwhile at your local store. Some of the best desserts worth buying at Aldi? The Baker's Corner Funnel Cake Mix. The product lets you make this county fair-inspired treat from the comfort of your own home. Another option worth considering? The Specially Selected Cheesecake Sampler that comes with not just one or two different types of cheesecake, but four, including Triple Chocolate, Strawberry Swirl, New York Classic, and Chocolate Caramel Turtle.
Of course Aldi's rotation of sweets is always changing, and several fans recently discovered a delectable dessert on its shelves that they can't stop raving about. What has Aldi customers and those with a sweet tooth so excited? Peanut butter cookies. Read on for all the details on these delicious morsels that have been getting glowing reviews from shoppers.
Fans have already found delicious ways to modify these cookies
One happy Reddit user recently posted about receiving these Benton's Peanut Butter Filled Cookies from Aldi as a gift from their girlfriend. Other Redditors chimed in sharing the delight and their opinions of the cookies. One commentator wrote, "I buy these knowing I will eat the entire thing." And another contributed, "I only buy one pack of those a month and ration them. If I didn't, I could eat one every few days at most. They are so good." 
In case you're wondering, there is one way that can help make these treats even better: Aldi fans recommend popping the peanut butter treats into the fridge for a special treat. Sounds irresistible, doesn't it? In fact, these cookies are even often compared to the very similar Girl Scout Cookies they resemble (via Vegan Action). So, whenever you're craving that timeless mix of peanut butter and chocolate, you should get your hands on a package of these treats from Aldi. You won't be disappointed.