Everything We Know About Nailed It!: Double Trouble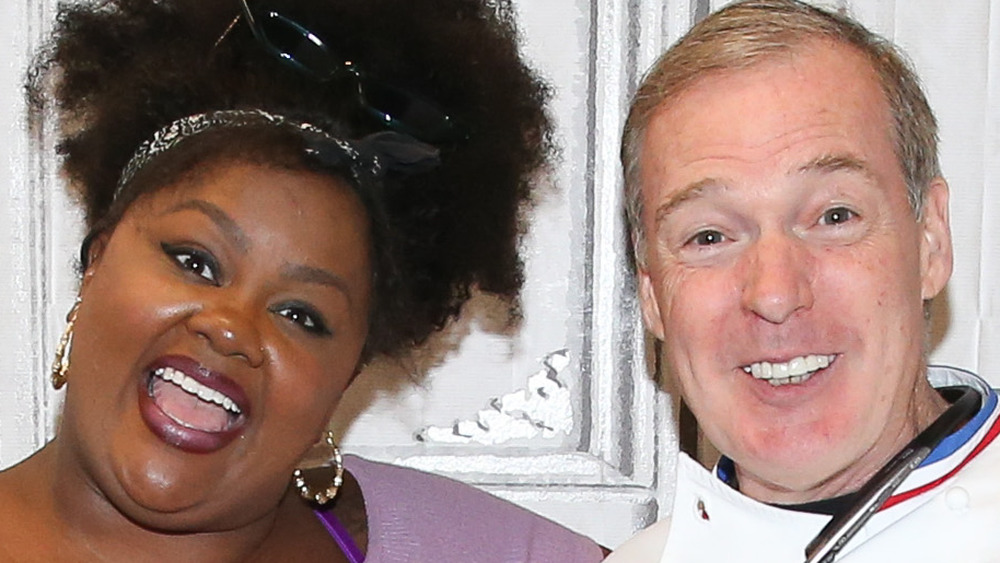 Rob Kim/Getty Images
The popular Netflix show Nailed It! is back with a new twist to its baking competition. Debuting in March, Nailed It!: Double Trouble, looks to bring double the baking fails to the kitchen (via PopCulture). The new series features duos, working in baking teams. While more hands might make quick work in the kitchen, these pairs of bakers might make even more epic baking fails. Although few episode details have been given, previous seasons could make viewers assume that having more contestants, will bring even more laughs. 
For four seasons, Nailed It! has captivated Netflix fans as amateur bakers put their cake artistry to the test (via IMDb). While hosts Nicole Byer and Jacques Torres try to keep their composure, sometimes the $10,000 winner's prize goes to the best of the worst. In some ways, the show's success is based on those big fail moments. Although the goal is to recreate a masterpiece, the artistic interpretation can be very subjective. Even with some recipes in hand, these contestants often struggle to present a dish to complete each round.
How will Nailed It!: Double Trouble be different?
According to PopCulture, the new show will be even more of a hilarious mess than the original. "When two clueless cake "artists" team up, the reveals are even more ridiculous," the show description explains. "From best buds to brothers and sisters, these bakers are twice as bad." Most likely, that scenario will create some sparks in the kitchen. Given the premise of this Netlfix show, viewers are not expecting Spring Baking Championship perfect desserts. The bigger the fail and the bigger the argument, should get viewers to watch.
As shared by Screenrant, the best epic baking fails on Nailed It! has made it don't watch hungry television. From a melting pirate doughnut to a barbecue grill that no one would eat, viewers cannot turn away from these unbelievable confectionery creations. Those memorable moments have kept viewers watching for multiple seasons and created other spin-off shows like Nailed It! Holiday, Nailed It! Mexico, and Nailed It! France (via Netflix). So, will this new spinoff be just as successful as the others? Tune into Netflix during March to answer that kitchen mystery.