The Trendy Burger Chain Martha Stewart Just Started Working For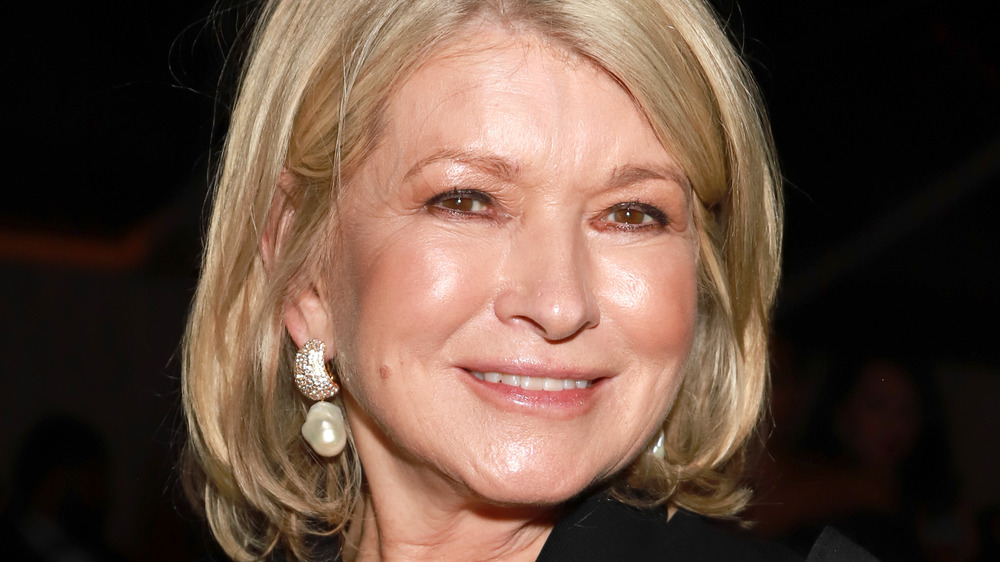 Arnold Turner/Getty Images
The "Original Influencer" has accepted a new seat in the corporate boardroom. In a recent business announcement, Martha Stewart has joined BurgerFi as Board Chair of the Product & Innovation Committee (via GlobeNewswire). Although Stewart might not be on the line cooking burgers at a local BurgerFi restaurant, the appointment could spark an interest in the trendy burger chain. 
In a recent statement, Ophir Sternberg, Executive Chairman of BurgerFi, said, "We look forward to her contributions and creative ideas that will enhance the BurgerFi business and brand." It appears that this collaboration seems more than just a celebrity name on a burger, and BurgerFi might be willing to welcome the influence that Stewart could have on the culinary direction of the menu.
Stewart herself commented, "BurgerFi's chef-driven concept attracted me to the brand" (via Eat This Not That). Thinking of Stewart's businesses, her brands drive the story of appreciating the good things in life (via Martha Steward Living). While a good burger might be subjective, people must enjoy that first bite before making that food declaration. Although the potential of Stewart's impact on BurgerFi remains to be seen, the hope is for the business endeavor to "boost the brand and create strong value for the company," according to BurgerFi's press release.
What you should know about BurgerFi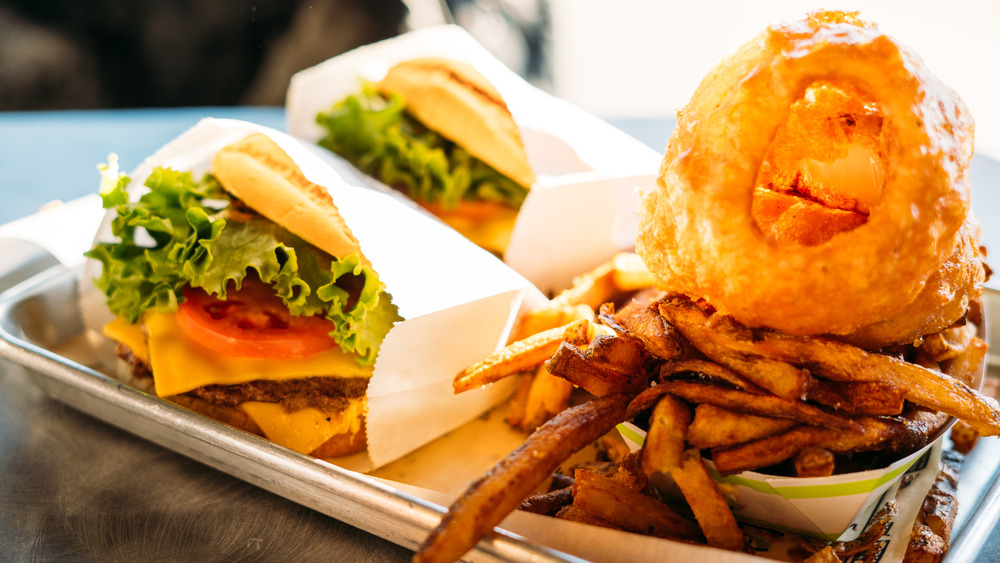 Shutterstock
With Martha Stewart joining the BurgerFi team, people unfamiliar with the restaurant brand should be hungry to learn more. The brand describes itself as "committed to serving the highest quality fresh food in an eco-friendly environment," (via BurgerFi). As Stewart mentioned in the corporate announcement, the "hand-crafted menu items" and the brand's commitment to redefining "the way the world eats burgers" drew her to the company. In a recent Harper's Bazaar interview, Stewart revealed some of her savvy business tactics that keep her excited about new endeavors. While quick-service restaurants are plentiful, each brand needs to find a way to highlight unique characteristics to set itself apart in a sea of sameness. After just 10 years in the business, BurgerFi seems to be looking to this Stewart connection to forward its story to a wider audience. 
BurgerFi is committed to the statement, "No Antibiotics Ever," which tends to lend itself to the chef-driven menu (via BurgerFi NAE Program). From the hand-cut fries to the VegeFi Burger, the brand pays careful attention to every detail on their menu in order to look and to taste different. With the new focus on Stewart's board position, it could spark a craving to take that first bite. How BurgerFi keeps burger fans coming back for a second bite is the key to making this collaboration successful.