The One Dish Sunny Anderson Says She'll Never Eat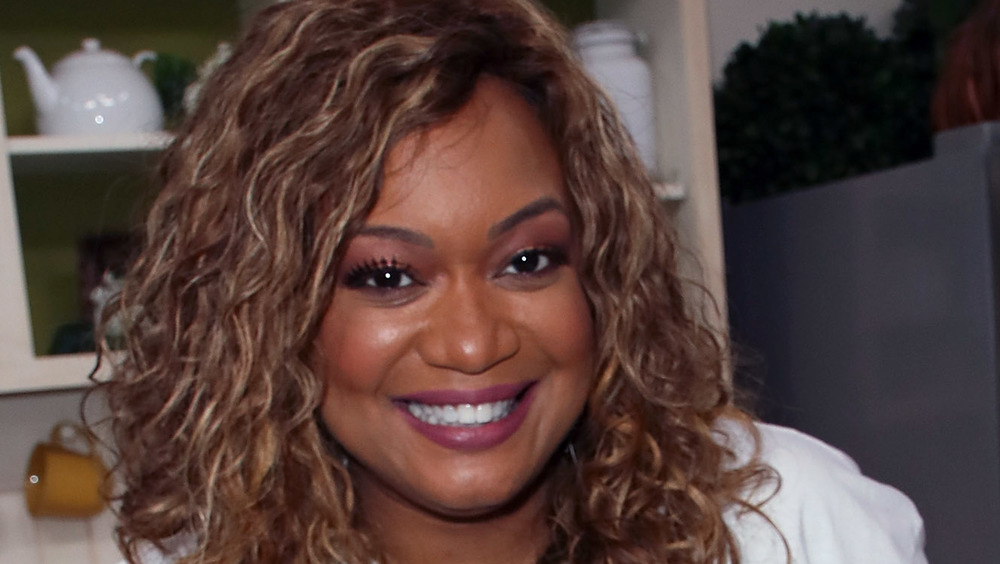 David Livingston/Getty Images
The Kitchen's Sunny Anderson is going to be hippity-hoppity on her way to a streaming service near you for the Easter Basket Challenge beginning March 1. Anderson will serve as host of this mini cooking series — there are five one-hour episodes — dedicated to all things Easter. The production can be viewed on either the Food Network or discovery+. According to Discovery, this culinary competition show will serve up jelly bean-inspired pop art pastry tarts, Peep-inspired challenges fit for an Easter parade, and "panoramic" Easter eggs that will either inspire a good tale or an epic fail. And to sweeten the basket, the crown Easter Basket challenge winner will get a gold egg with $25,000 inside. 
This new show sounds like a ton of fun and Anderson is the perfect person to lead this effort. Rest assured, however, that there is one food that Anderson will be steering clear of during her Easter Basket Challenge series. Yes, even celebrity chefs have foods and dishes they don't enjoy, and Anderson is no different. And after reading up on the one Anderson says she will never eat, we're with her. Something about this dish puts our palate in a state of dread. What is it? 
Pepper pot soup in a can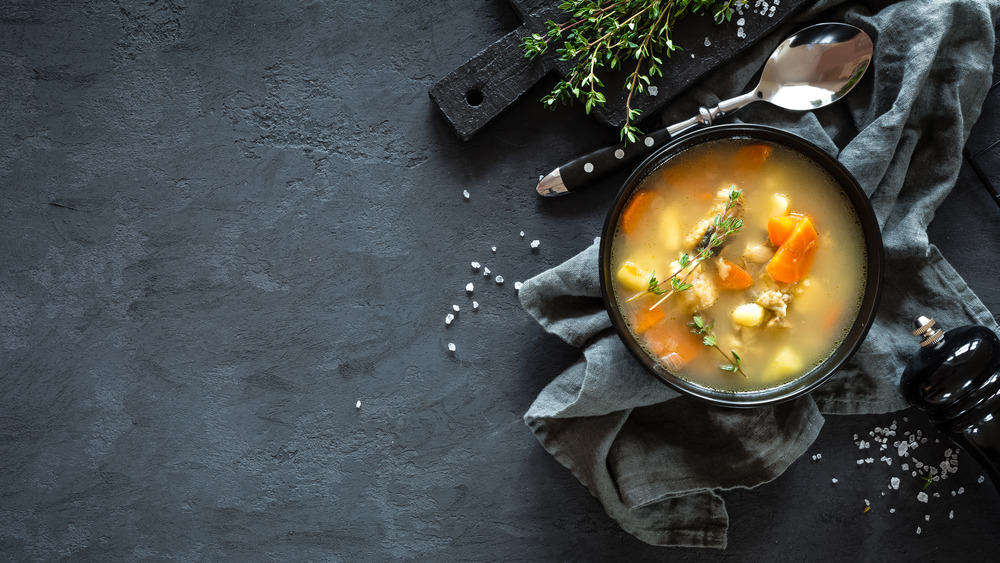 Shutterstock
Get ready for your gag reflex to kick in, because Anderson is so right when she said in a Food Network interview that she could never eat seafood pepper pot soup after competing on Chopped All-Stars. Anderson revealed to Food Network that of the Chopped basket that contained rack of venison, seafood pepper pot soup, potato pierogis, and okra, "I'd never seen that seafood pepper pot soup in a can. I've seen some crazy stuff in a can, but I've never seen that in my life. If I saw that in a grocery store, I would run the other way. I want nothing to do with it ever again!" 
What is pepper pot soup? According to The Spruce Eats, it's a hearty dish that contains tripe, veal, vegetables, and lots of black pepper. Tripe definitely doesn't excite our taste buds, and the thought of it in a can makes it even less appetizing. But despite what the thought of it does to our mouth, pepper pot soup has an interesting back story.
In 2012, Philadelphia's PBS station WHYY shared that before Philly cheesesteaks became synonymous with the city, this soup with Caribbean origins was one of their signature dishes. In fact, there are tales that George Washington ate pepper pot soup during his winter at Valley Forge. For more than a century, the Campbell's Soup company made a condensed version of their own. However, regardless of its history, we agree with Anderson. Bring on the chocolate Easter bunnies instead.