What Christina Wilson Thinks Is Different About Hell's Kitchen Season 19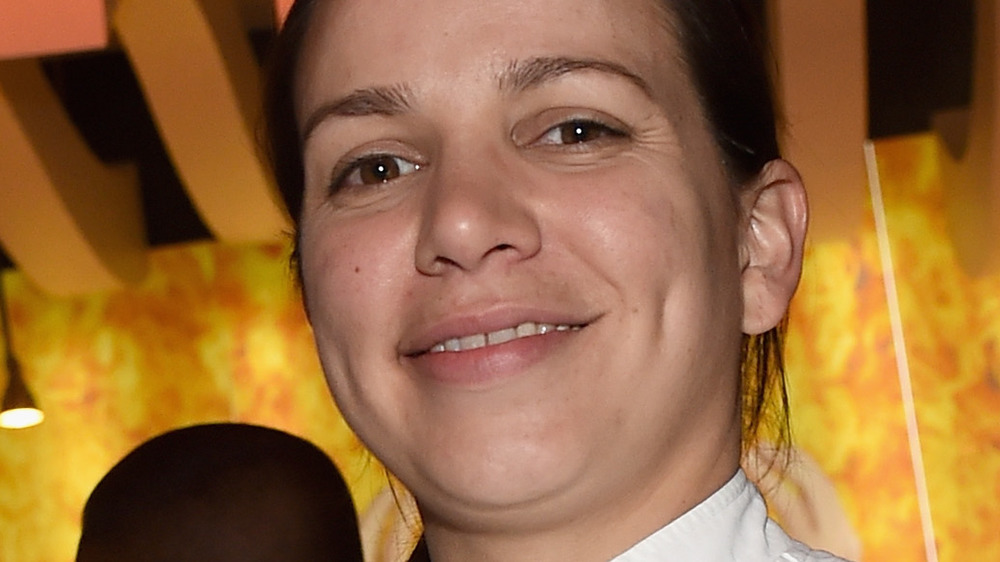 Ethan Miller/Getty Images
If you're a Hell's Kitchen fanatic, we bet you're familiar with the name Christina Wilson. Hailing from the City of Brotherly Love, Wilson won season 10 in 2012 and took home the grand prize title of head chef at Ramsay Steak at The Paris Las Vegas. Since then, her glory days on the Fox reality cooking show haven't come to a halt. Chef Wilson has participated in four of the last five seasons, including most recently as sous-chef for the red team on season 19.
As a Hell's Kitchen winner, judge, and Gordon Ramsay's right-hand woman, Wilson has seen a lot. However, she argues this may be one of the most anticipated Hell's Kitchen seasons yet. "Being in Las Vegas is just unbelievable," Chef Christina Wilson told Mashed in an exclusive interview. "I think the talent this season is amazing. It was competitive, but it wasn't catty." As far as reality TV goes, cattiness can be entertaining for viewers at home; but on Ramsay's culinary series, it'll only result in your bags being packed.
Season 19 contestants were a breath of fresh air for Chef Christina Wilson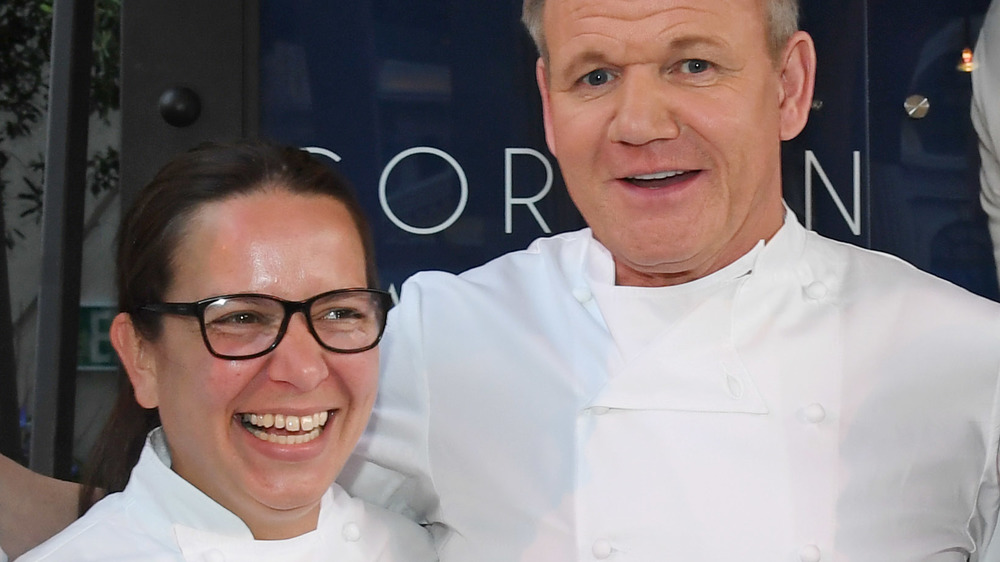 Ethan Miller/Getty Images
The "talent" Christina Wilson is referring to are 18 aspiring blue-collar chefs, ranging in age from 23 to 44, who've traveled from all over the U.S. for a chance to win head chef at Ramsay Hell's Kitchen Lake Tahoe at Harvey's Hotel and Casino (via Parade). Speaking exclusively with Mashed, Chef Christina Wilson described the season 19 crew as "nice, fresh, [and] energetic."
Given the fact these chefs are competing on one of the most challenging cooking shows in the world, it came as a surprise to hear Wilson say tensions weren't high among the cast. This wasn't the case the previous season: "I was coming off the All-Star Season, so you had this group of rookies on [season] 18, and then this group of seasoned all-stars," she explained. Sounds a tad stressful, no? Especially in comparison to season 19, where Wilson says everyone is on "an evened out playing field" — a key difference this season that made the stakes even more exhilarating.
Like she mentioned, having Las Vegas — which is home to five Gordon Ramsay restaurants — as a backdrop added a whole other level of discipline and pressure for the contestants. Although for Wilson, who's worked extremely hard to leave her thumbprint on Sin City, it was just another day on the job. Hell's Kitchen season 19 airs on Fox on Thursdays at 8 p.m. ET/PT or you can stream episodes online.