This Is How Much Yogurtland Employees Actually Make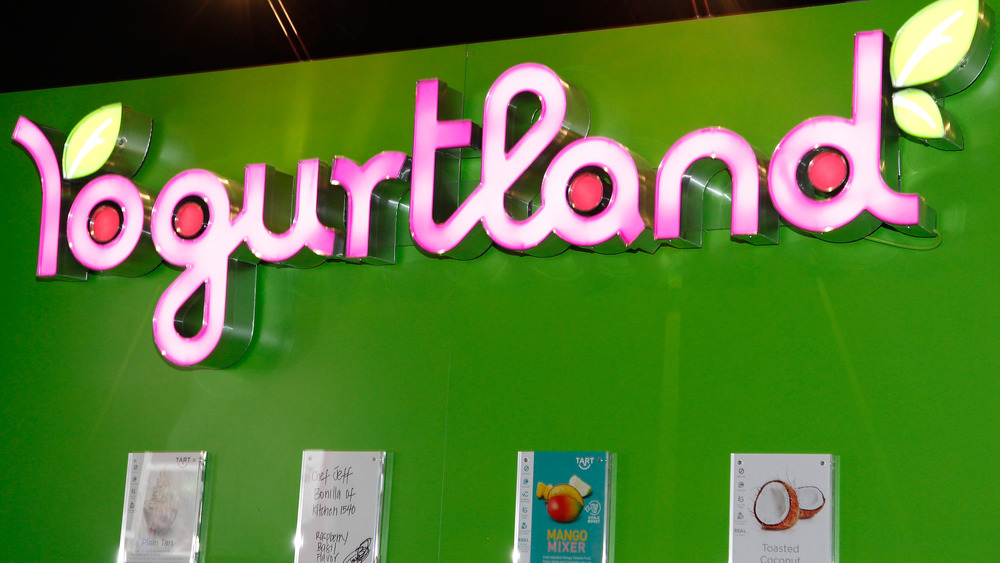 Anna Webber/Getty Images
Though there are many places in your city to nab a delicious dessert, if you're a huge yogurt fan, you've probably found yourself wandering into Yogurtland as your first choice for a sweet, yet healthier option. While some people may think that yogurt is just a bland snack for kids and adults alike, Yogurtland — which its official site notes as having been in business since 2006 — has strived to be more than just that. Since its inception, the chain has been on a mission to "bring deliciously different handcrafted flavors to its many fans" all while promoting the notion that "real ingredients make great flavors."
As the company edges close to two decades in business, the Los Angeles Times reports that by 2014, Yogurtland had amassed 263 total locations, with a little under one-third of the amount being opened in that year alone. 
With such a rapid growth rate in less than 10 years and an upward climb as of today, keeping friendly employees staffed to "help make your good day great" is the first step to keeping loyal customers happy (via Yogurtland). 
But do they have to do that at the cost of being financially stable? You'd be surprised to know that the company, while "delivering over 200 handcrafted artisan flavors" (per Yahoo! Finance) isn't paying their employees as much as you may have thought.
Yogurtland employees get paid less than you think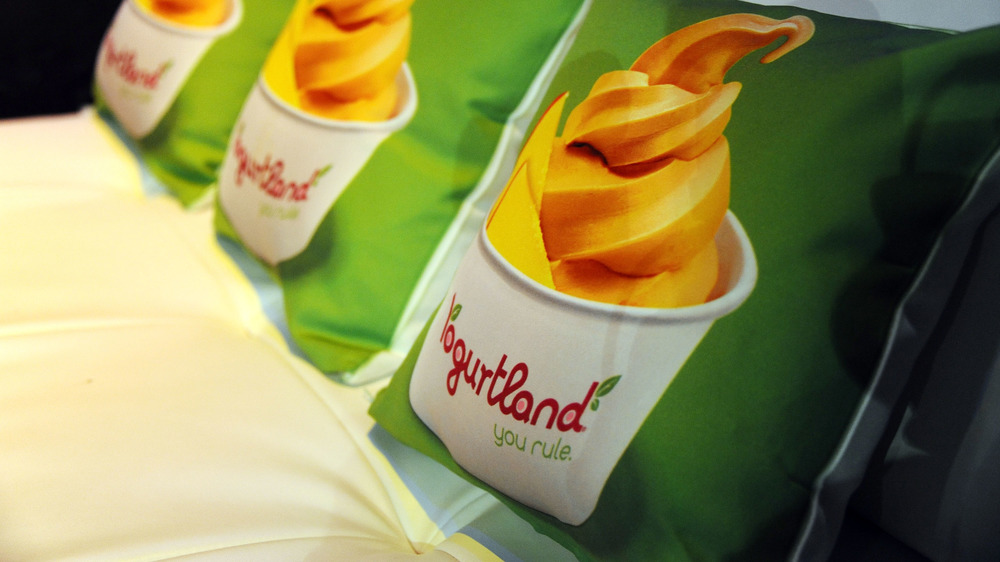 Angela Weiss/Getty Images
Though it may not come as a total shock to some, according to Indeed, crew members that work at Yogurtland make an average hourly wage of $9.61. And while that may seem like a fair amount to some, those that work as night shift team members make a significant amount less, with their average hourly wage being only $8.00. What's even more shocking (and perhaps confusing) is that both shift managers — who make less than $9.50 per hour — and assistant managers, who make about $11.97 an hour, are listed as making an average hourly wage lower than that of cashiers ($12.16) and team members ($12.19).
If those payout amounts didn't make you raise your eyebrows high enough, Indeed also reveals that shift leaders are making an hourly average of $12.85, while team/crew members can make an average of anywhere between $9.61 and $12.19 per hour. 
These rates, of course, can be dependent on employee status, location, and experience. Hopefully though, the rumors that are circulating on the popular job board about getting unlimited free yogurt on the days you work happen to be true because that would totally make up for what you don't get in your check.