Reese's Fans Need To Know About This New Subway Treat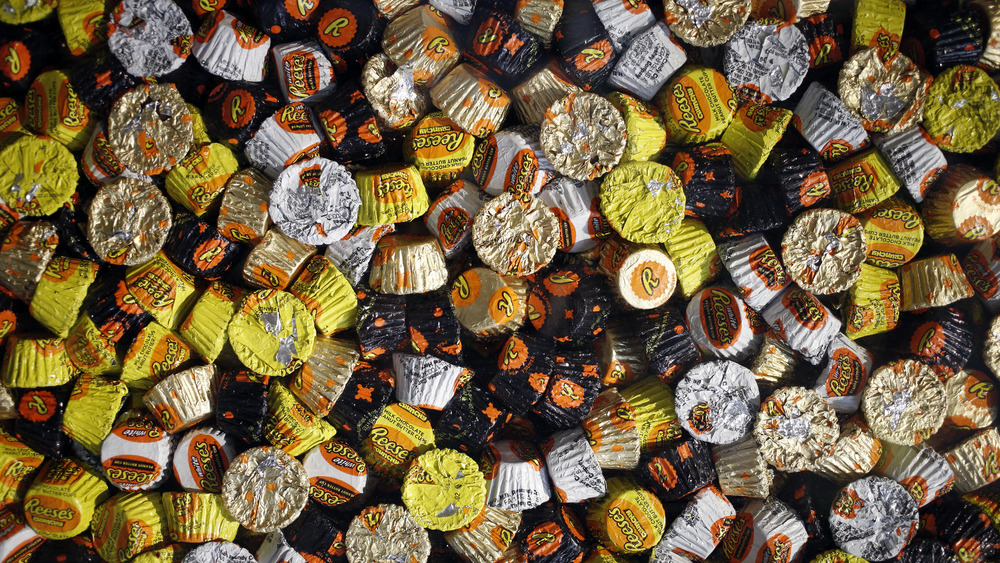 Bloomberg/Getty Images
Who doesn't love a serving of treats from an old favorite like Reese's? Though their quintessential Reese's peanut butter cup was first introduced in 1928, Reese's has never shied away from innovation. Over the years, Reese's has collaborated with Hershey's to create a milk chocolate bar with hidden pieces, (via Elite Daily), snuck itself inside Whoppers (via Candy Blog), and even teamed up with Lil Yachty to revamp Reese's Puffs. Collaboration is sort of in Reese's DNA. According to Mental Floss, Reese's was first started by a man called Harry Burnett Reese who originally got the idea to start his own candy company when he worked for his future competitor, the Hershey Chocolate Company.
Meanwhile, Subway cookies remain a beloved and underrated menu item, so much so that they've inspired copycat recipes on the internet (via Cookie Madness). So what do you get when you combine a Subway dessert with a classic like Reese's? A win-win, right? If you are a fan of all things chocolate and peanut butter, you're definitely going to sit up and take notice of the latest update from Reese's and fan-favorite Subway. Intrigued? Curious? Here's what you need to know about this new collaboration.
Subway meets Reese's pieces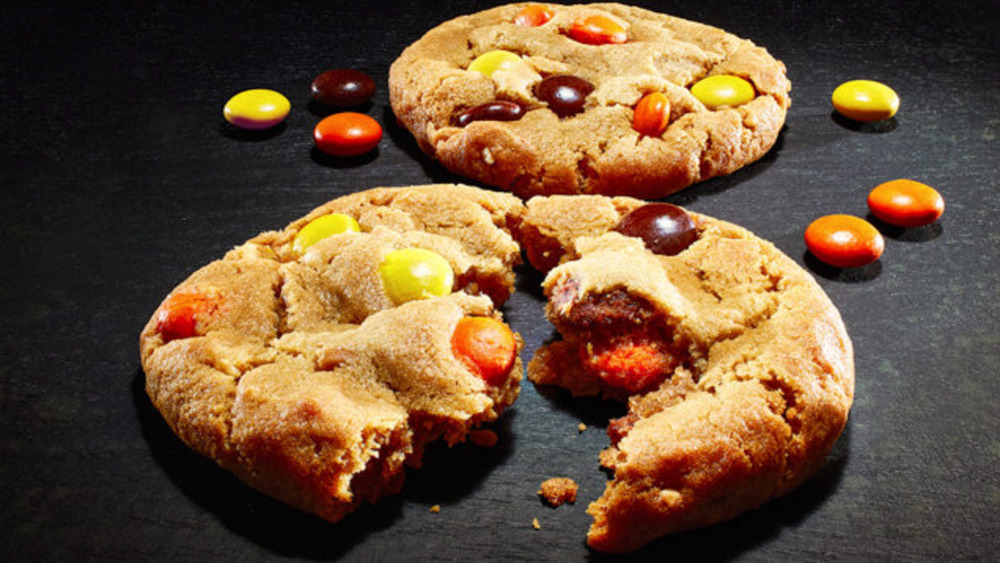 Subway
As reported by Chew Boom, Reese's is now working with Subway to introduce fans to a new item that is fairly unique and definitely worth a shot. Wondering what that is? Well, it is the Reese's Pieces cookie that is available for a limited time across franchises in the U.S. And well, it's not hard to guess, but the cookie is full of everything that you can expect from a product like this: it's chewy, tasty, peanut buttery, and well, irresistible.
Additionally, loyal customers have a chance to get their hands on an interesting deal via email at Subway: they can win a complimentary cookie if they purchase a Footlong sub between March 4th and March 11th. No kidding. You can try out the cookie for yourself across outlets in the country while they're in stock. Per QSR, this is just the latest limited-edition cookie that Subway has introduced over the years, and it will join other favorites like the Raspberry Cheesecake cookie, S'mores cookie, and Caramel Brownie cookie. Ready to give this hybrid dessert a shot yet?