Food Network Star Damaris Phillips' Favorite Food Is Surprisingly Simple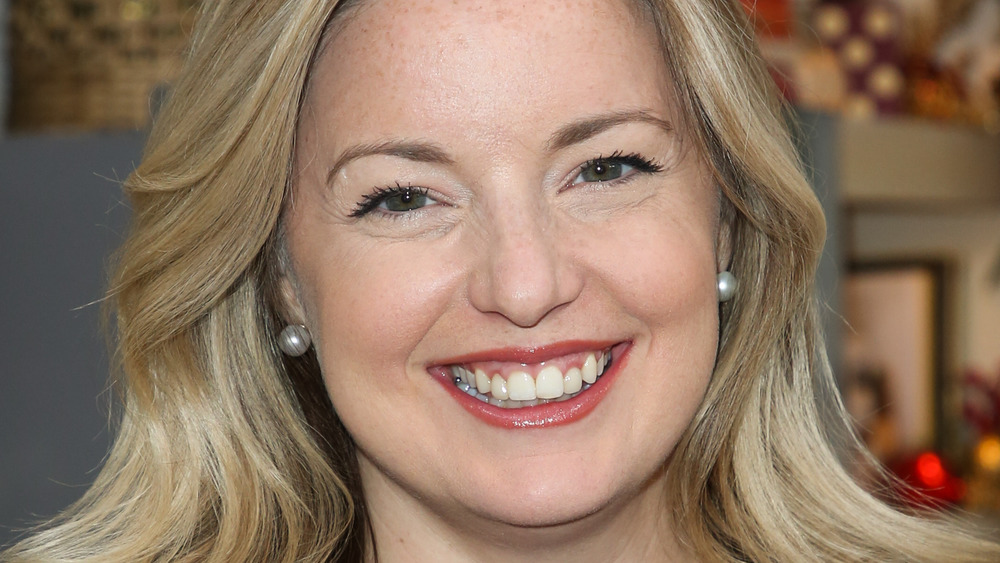 Paul Archuleta/Getty Images
Since 1993, the Food Network channel has been offering at-home cooks and foodies an outlet to entertain and grow their relationship with food. In addition to learning new recipes, cooking methods, and indulging in a reality TV cooking series or two, the network has made exemplary chefs available at our fingertips, including Giada De Laurentiis, Bobby Flay, the Pioneer Woman, and Damaris Phillips.
A southern belle from Kentucky, Phillips is a prime example of this "new wave" of chefs that have come to have successful careers after winning a culinary competition show. Phillips won season 9 of Food Network Star — the same show that launched Guy Fieri's career in 2006 — and from there her profile catapulted. She's gone on to host three TV shows, make TV appearances on other Food Network shows, and even wrote a cookbook entitled Southern Girl Meets Vegetarian (via Phillips' website).
All of that aside, one of the most interesting fun facts to read about a celebrity chef is their favorite foods. For example, Flay loves his signature shrimp and roasted garlic tamale. Growing up, De Laurentiis ate spaghetti with melted chocolate – talk about odd. Phillips' favorite food isn't as exotic, but its simplicity is why we love it!
Loaded tater tots make the ultimate snack or side in Phillips' book.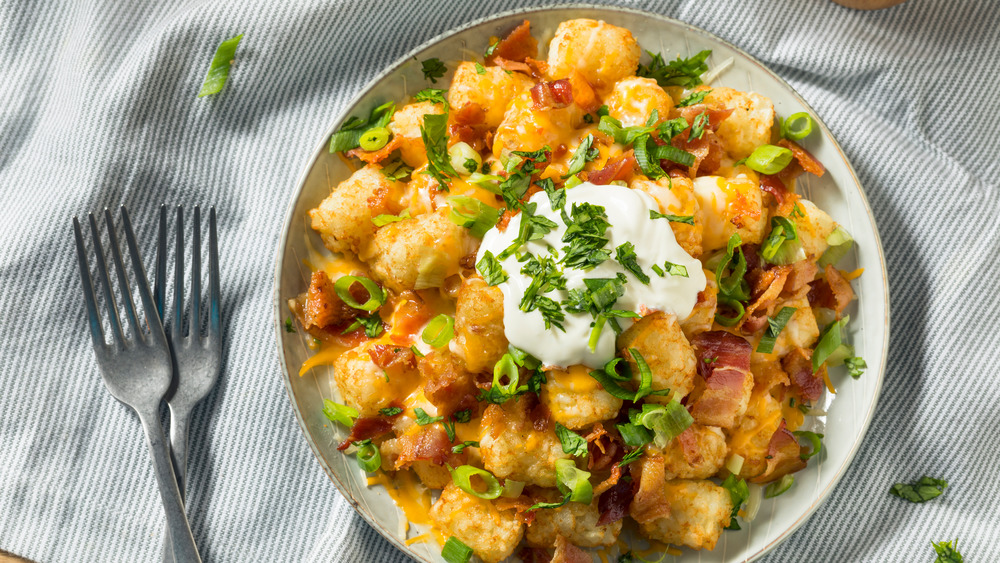 Shutterstock
The Southern & Hungry TV co-host told Food Network she's utterly obsessed with tater tots and that they're "the best use of potatoes of all time." It's hard to argue with that statement. Tater tots make for the ultimate finger food, snack, or side. Unlike traditional fries and all their different shapes and sizes — crinkle cut, curly, shoe string, zucchini fries (not real fries BTW), waffle — tater tots offer more potato, lending to that perfect potato-to-fried ratio.
Tater tots are also super versatile and can be incorporated into breakfast, lunch, or dinner. Phillips says that tatertachos, her original take on nachos, is a favorite tater tot recipe of hers. She explains swapping out the tortillas chips for something more puffy and dimensional "classes it up a lot." Smothered in bacon, cheese, sour cream, and scallions, and wow, will you be in tater tot heaven. We think freshly prepared recipes always taste better than frozen foods, so the next time you're craving fries and have an hour to spare, try out Phillips' homemade potato tot recipe!