This Is How Much Wawa Employees Really Make
When you talk about the best convenience store on the East Coast, the one place that's constantly mentioned by most is Wawa. According to the brand's official website, Wawa — which opened its first dairy-based food market in 1964 — now has stores in Pennsylvania (where it is headquartered), Delaware, Washington, D.C., Virginia, Maryland, New Jersey, and Florida.
Although there are only seven states with Wawa locations, the site also revealed that the chain is inclusive of over 850 convenience stores, with more than 600 of them doubling as gas stations. And if that's not impressive enough, Inc. Magazine says that as of 2018, the ever-growing business was bringing in $10 billion in revenue. Trading in its former blueprint of delivering "cheap gas and cigarettes and made-to-order sandwiches" for improved and semi-lux options like "Tesla-charging stations, kale salads, and small-batch coffee," one can't help but wonder: Do the employees get paid as good as they treat their customers?
While working at most gas stations and convenience stores may not seem appealing to some, according to Forbes, working for Wawa — which is now listed as having over $13 billion in revenue — is actually something that you may want to consider. The chain landed on the outlet's lists for both "America's Best Employers" and "Best Employers for New Grads" in 2019 and for 2020, was listed as one of "America's Best Employers By State," "Best Employers for Women," and "Best Employers for Diversity." But what about pay? Does it match the environment it provides for workers? Well, it kind of does.
Wawa's nearly 40,000 employees seem to get paid pretty well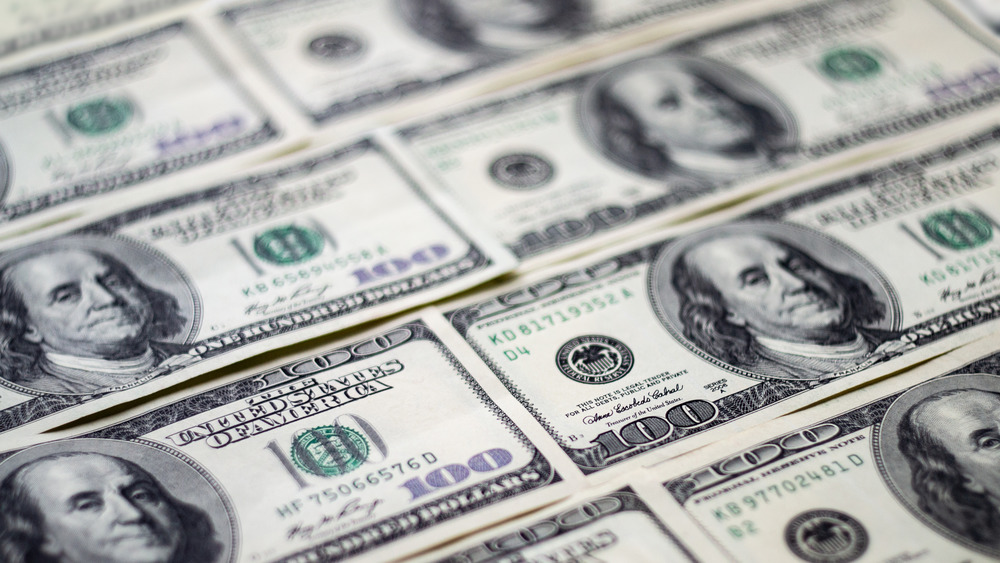 Shutterstock
Indeed reports that if you're looking to start off with the company in a customer service/cashier position, you can expect to make an average hourly wage of $10.92 to $12.34. A customer service supervisor, however, makes an average of around $16.85 — which is a much larger amount than the aforementioned. Overnight associates and regular service associates make around the same amount, with the average being almost $11.80 per hour. And night supervisors? If you happen to get promoted to (or start at) this position, you can look forward to receiving an average yearly salary of $41,640, according to Indeed.
If you think that's a good payout, assistant general managers rake in around $73,038 yearly, while general managers make a whopping $93,191 per year, as reported by Indeed. Food and beverage managers unfortunately get the short end of the stick as their salaries only total out to average a little over $38,000 a year. If none of these positions pique your interest, however, Wawa has a plethora of others for you to consider (including one of a barista that Indeed lists as making $13.00 an hour). But like any other place you look to work for, these amounts for Wawa employees are not concrete and could change based on factors such as location, experience, and requirements of each role.