This Big Change May Be Coming To Shake Shack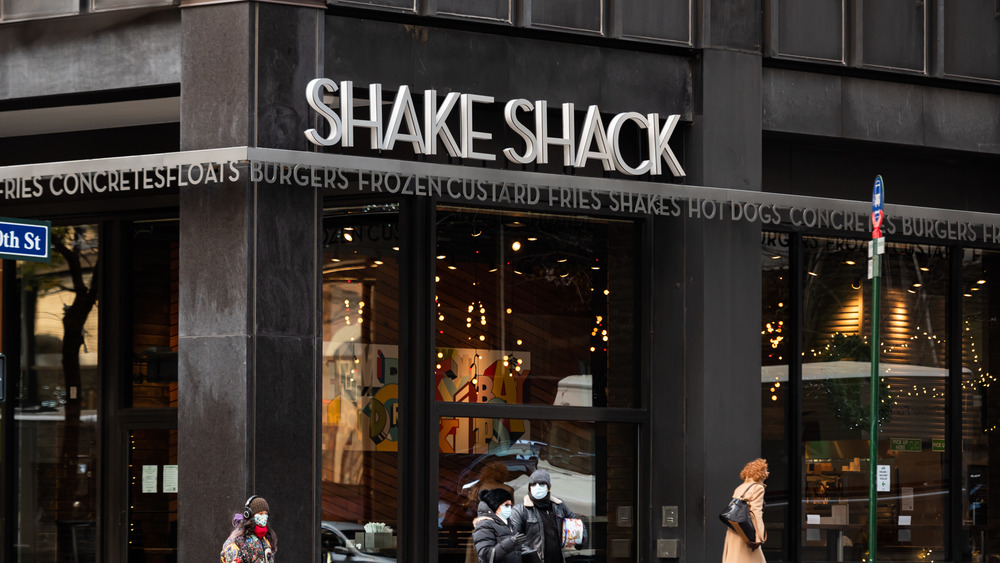 Noam Galai/Getty Images
Shake Shack has been extra busy making changes since the beginning of the year. In two short months, the chain started promoting a line of Korean-style menu items, while initiating a collaboration with regional chefs to raise money for individual charities. On the heels of these latest promotions, the brand continues to shake things up with an ecological plan that guarantees to change the way you eat at this fast food establishment.
According to a statement sent to Mashed, Shake Shack plans to partner with Restore Foodware by offering AirCarbon utensils and straws at select locations in West Hollywood, Long Beach, Madison Square Park, West Village, and Miami Beach. If diners can get behind this new cutlery, you might expect to see new forks, knives, and straws at Shake Shacks across the nation. Additionally, the chain plans to replace plastic water bottles with reusable aluminum bottles across the entire West Coast that users can easily recycle and don't contain any earth-harming plastics. According to Restore Foodware, the new cutlery doesn't contain any synthetic plastics or PLAs, can biodegrade naturally, and won't do any harm to the ocean. 
"Our mission is to help end the flow of plastics into the ocean for this generation by replacing them with materials that work for both people and the planet," explained Mark Herrema, CEO of Newlight Technologies, the parent company of Restore Foodware.
A new ecological look for Shake Shack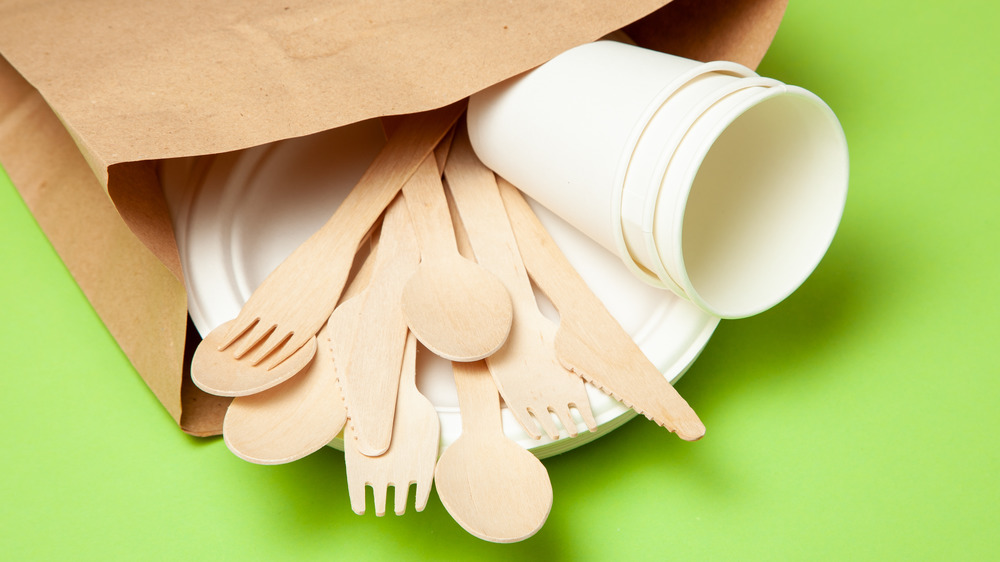 Shutterstock
This new initiative mirrors environmental trends that the restaurant industry has started to embrace. On the other end of the dining spectrum, the Michelin guide has started giving out green clovers to high-end restaurants that prove their environmental sustainability (via Food and Wine). While Shake Shack might not qualify for this Michelin award yet, the restaurants have started using sustainable and upcycled furniture reclaimed from other businesses, source ecologically friendly beef for their menu, and aid in a global clean water initiative, according to the statement. Hopefully, users can get behind these changes and plan to see a more environmentally friendly way to grab a burger in the near future.
If you can't wait to start dining with less of an ecological impact, Shake Shack will feature its new cutlery and bottles in the coming days. With any luck, you can plan to see ripples made across the restaurant industry as a result of this green initiative and it can help lay the foundation for more sustainable dining options.