People Can't Stop Talking About Chili's Massive To-Go Margaritas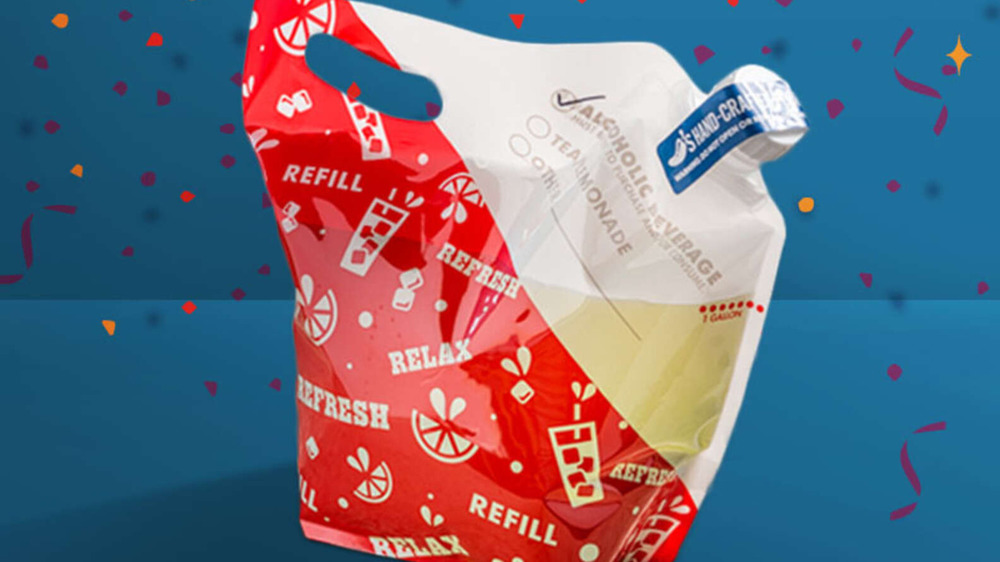 Chili's
On March 13, Chili's will be celebrating its 46th birthday, and what better way to celebrate a birthday than with a margarita or two? Two help mark the occasion, Chili's is now selling massive one-gallon margaritas for customers to take home so they can celebrate in style. The one-gallon containers of hand-shaken Presidente Margaritas will be available at participating Chili's locations starting on March 1, and customers who purchase a to-go margarita will even receive a commemorative party hat while supplies last, per PR NewsWire. But while the party hats are just for the birthday celebration, the one-gallon margaritas are here to stay as a permanent menu item.
According to Thrillist, the one-gallon libation makes about 25 drinks, and is selling for just $40. However, as a special birthday treat to its guests, Chili's will slash the price to just $30 on March 13, when it officially makes its 46th rotation around the sun. And for those that want to celebrate in moderation, Chili's will also be selling single servings of the Presidente Margaritas for just $3.13 on its big day.
Chili's will be giving away birthday party-in-a-box kits so people can celebrate at home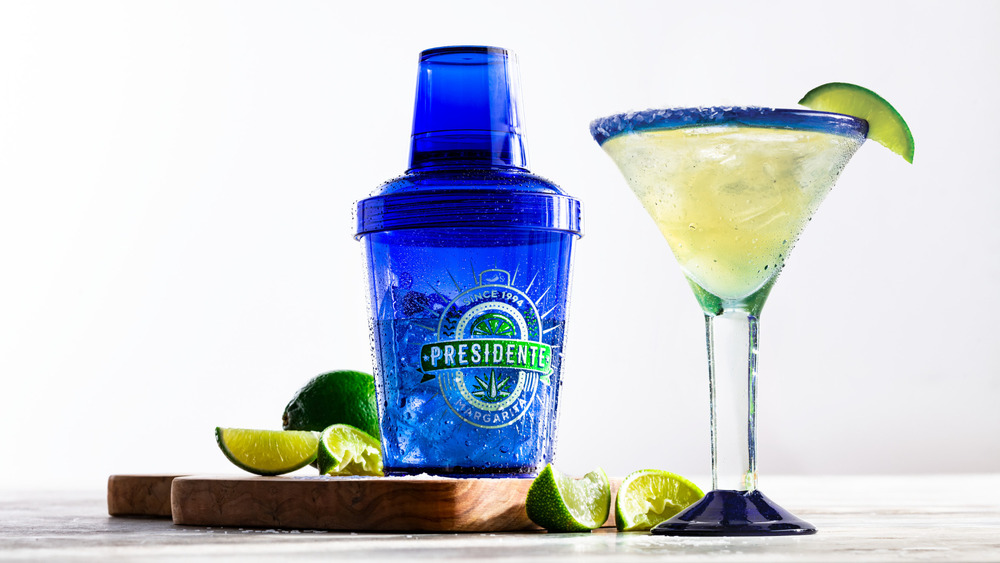 Chili's
Whether its customers want to celebrate at a Chili's location or at home, Chili's wants to maximize the birthday fun. That's why it is also giving customers the opportunity to win a birthday party-in-a-box kit, which has all the supplies people need to organize their own small, COVID-safe birthday party from the comfort of their own home. To be eligible to win, customers simply have to comment on a Chili's Birthday giveaway post on any social media channel with the #ChilisBirthday hashtag between now and March 6, per PR NewsWire.
"Another trip around the sun and we're truly excited to celebrate our birthday yet again with our Guests. While we continue to put the safety of our Guests and Team Members first — practicing social distancing, wearing face masks, using enhanced cleaning procedures and limiting capacity in our dining rooms — we've also made it easy for our Guests to order online and pick up these margarita specials to-go," Michael Breed, Chili's vice president of marketing, said in the press release. He continued by saying whether guests feel happiest at home or dining out, the celebration will be available to all.