The Strangest Thing About Valerie Bertinelli's Fridge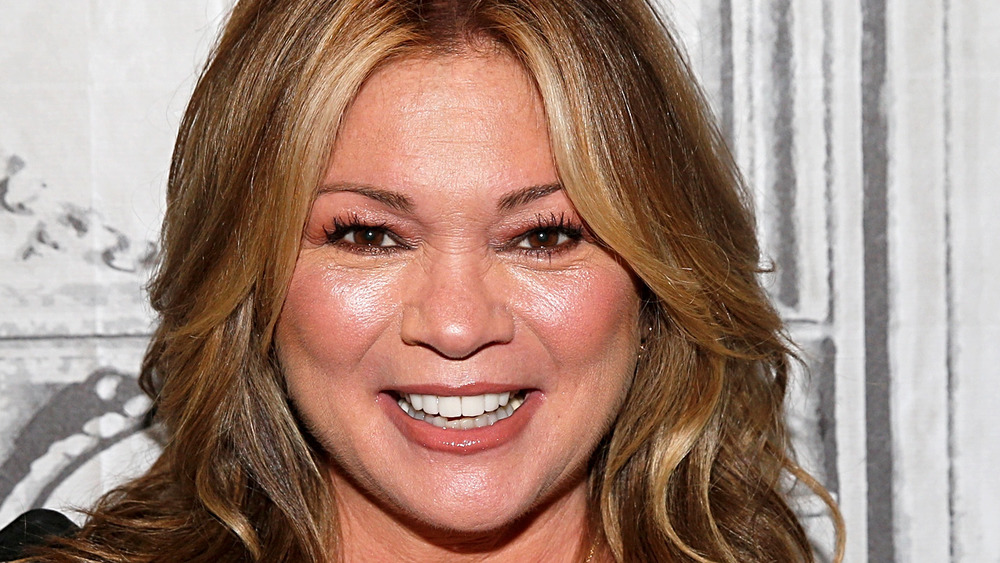 Dominik Bindl/Getty Images
Valerie Bertinelli is an Emmy Award-winning food celebrity (via her official website), a Golden Globe-winning actress (via the Food Network), and a cookbook author. She is best known for starring in soap operas and sitcoms such as One Day at a Time and Hot in Cleveland. She's also the current host of cooking shows Valerie's Home Cooking, Kids Baking Championship, and Family Restaurant Rivals on the Food Network. Some people also know her as the former wife of one of the best guitarists of all time. From 1981 to 2007, Bertinelli was married to the late rock star Eddie Van Halen, with whom she had a son, Wolfgang (via Today).
Adored by many, Valerie has a natural knack for making viewers and fans smile, laugh, and feel comfortable whipping up simple, tasty comfort meals in their home kitchens (via the Food Network). And she's open about having quirks just like everyone else – including one that many people can attest to.
What's so odd about Valerie Bertinelli's fridge?
Monica Schipper/Getty Images
In a recent interview with Food Network, Valerie dished out some fun secrets, from her favorite dishes to her culinary role models to her must-have kitchen items to her personal cooking rituals. When she was asked about the strangest thing in her fridge, Valerie admitted that she is a condiment hoarder. "I have one whole shelf that is just condiments," she says. "I think I probably have 15 different kinds of mustards and a couple different kinds of mayos."
Tons of refrigerator owners can likely relate to this ritual. With so many different brands and varieties on the market, collecting condiments is an inexpensive, economical, and delicious hobby. If you're in the mood for spicy ketchup, have at it! Craving sweet and zesty honey mustard? Reach into the fridge. Prefer some good old-fashioned mayonnaise on your turkey sandwich? You're covered!
As they say, you can never have too much of a good thing, right? Hopefully Valerie is able to use all of these delicious condiments before they expire!