KFC's Response To Burger King's Controversial IWD Tweet Is Turning Heads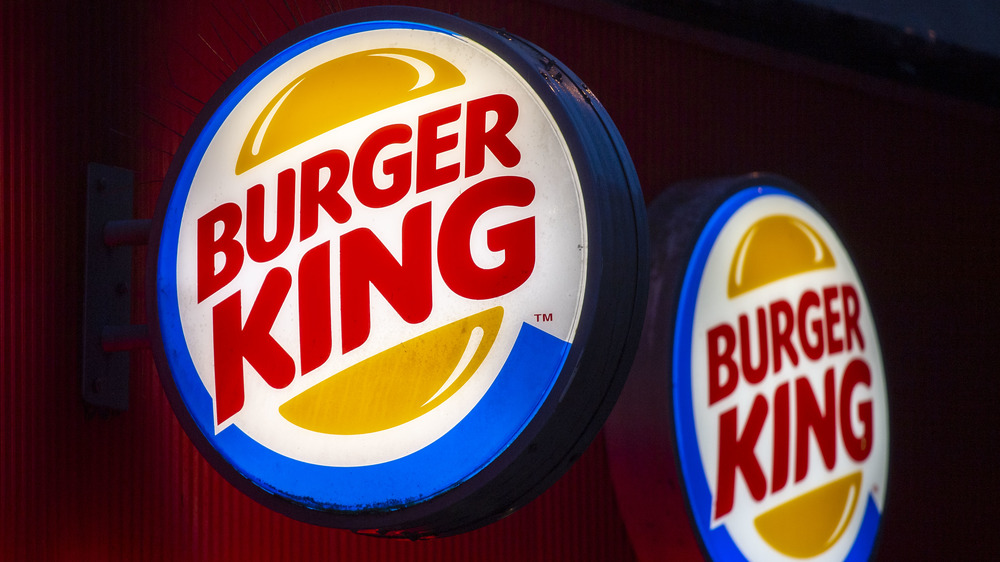 Matthew Horwood/Getty Images
If you haven't heard about Burger King UK's controversial International Women's Day tweet, you probably don't go on Twitter much. To catch you up, the brand tweeted: "Women belong in the kitchen" on March 8th, International Women's Day, and received massive backlash for doing so.
The tweet was meant to draw eyes to their new culinary scholarship program, but instead, it garnered negativity from more than just the fast food fandom (via Boston Globe). In fact, some of the most brutal roasting came from the Twitter account @kfcgaming, which is exactly what it sounds like: a Twitter account run by KFC that mostly posts gaming memes and promotion for KFC and their gaming console (via Game Rant).
By contrast, the International Women's Day post from @kfcgaming reads: "Women belong in gaming. Thank you to all the writers, actors, producers, CEOs, and more who have played their part in creating the games we enjoy every day. Tag someone who deserves a shoutout today. #InternationalWomensDay," (via Twitter). But, because this is fast food Twitter, the competitor couldn't resist a little more roasting.
KFC's brutally accurate response to Burger King's Women's Day tweet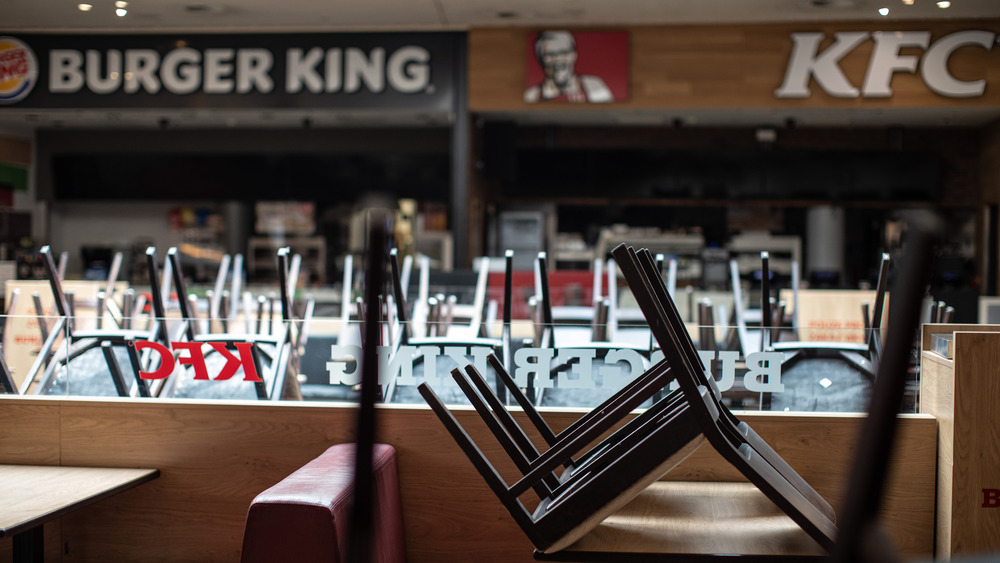 Bloomberg/Getty Images
It might surprise you to learn that KFC Gaming's shady International Women's Day tweet wasn't their first response to the Burger King situation. In fact, KFC first directly replied to the "Women belong in the kitchen" tweet with a photoshopped image of Colonel Sanders pointing to a canvas that reads, "The best time to delete this post was immediately after posting it. The second best time is now" (via Twitter).
Other users seemed to agree with the sentiment, one person writing: "The engagement on your original tweet—which, again, is literally just a sexist trope—is 527% *higher* than the tweet announcing the scholarship program. Way more people are seeing you validate sexism on #InternationalWomensDay than are learning about your scholarship program" (via Twitter). Burger King UK actually directly responded to KFC Gaming with: "Why would we delete a tweet that's drawing attention to a huge lack of female representation in our industry, we thought you'd be on board with this as well? We've launched a scholarship to help give more of our female employees the chance to pursue a culinary career," per Game Rant.
It's hard to say what finally got the message across, but Burger King eventually did take @kfcgaming's "advice" and deleted the tweet, though not as quickly as some would have liked (via AdWeek).