Taco Bell Has Good News For Fans Of Its Quesalupa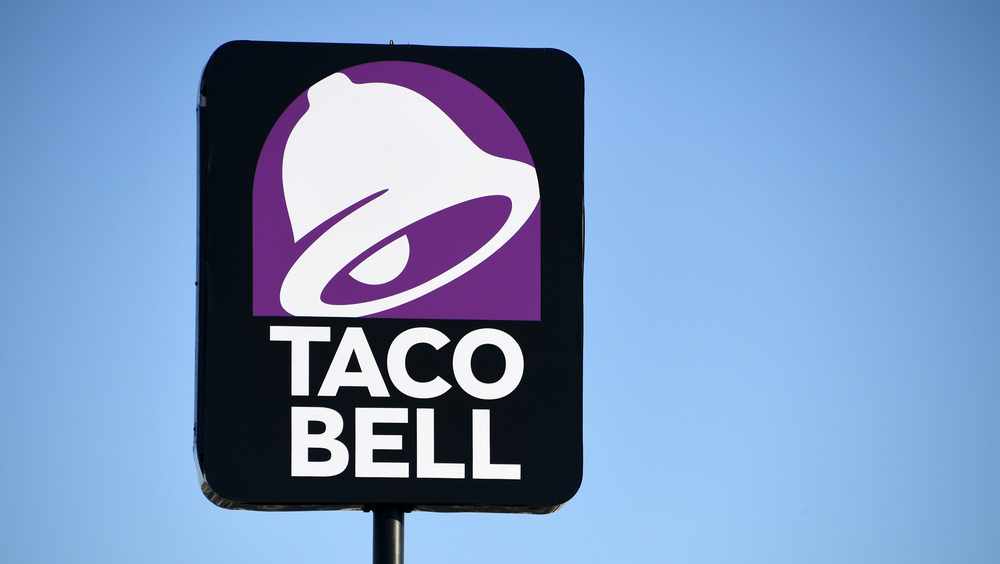 Ethan Miller/Getty Images
When you're craving something that's delicious and satisfying, a meal from Taco Bell is the way to go. Interestingly, Taco Bell first began its journey with a plethora of food options such as hamburgers and milkshakes, coupled with tacos, according to Entrepreneur. It also originally featured chilliburers on its menu. However, when it became clear that customers loved the tacos the most, the brand started focusing more on them and also expanded its presence.
Today, the brand continues to have plenty of mouthwatering food options for its customers such as burritos, chips and guacamole, tacos, chalupas, quesadillas, and more (via Thrillist). Die-hard fans will also remember that the fast food chain used to offer a unique item called the Quesalupa in 2016, which was a cheesy dish that was eventually taken off the menu, per CNN. Recently, the restaurant has announced some exciting news for all its fans who've been craving the Quesalupa.
The iconic Quesalupa is back
According to CNN, Taco Bell has decided to bring back the Quesalupa back from the dead after five long years. The dish is basically a cross between a chalupa and a quesadilla and has many special ingredients such as lettuce, cheddar cheese, beef, and sour cream. The dish is now being launched for $2.99 across the country and is going to be on sale for a limited period. If you're feeling extra hungry, you can opt for a combination meal option and feast on a Quesalupa, two tacos and a giant drink for $6.99. 
As per Chewboom, the revamped version of the dish is a lot more cheesier: 50 percent more cheese, to be accurate. If you're a vegetarian, you can ask your server to replace beef with black beans. The big debut is set to take place on March 11, which is great news for fans that have been missing the Quesalupa. In a Reddit thread two years, fans of the dish reminisced about the beauty of the dish, hoping that Taco Bell would bring it back. A Redditor wrote, "I loved them so much and I only just started going back there after they got rid of it." Well, the latest update should make a lot of fans very happy!