Meghan Markle Now Has Her Own Frozen Yogurt Flavor. Here's What It Tastes Like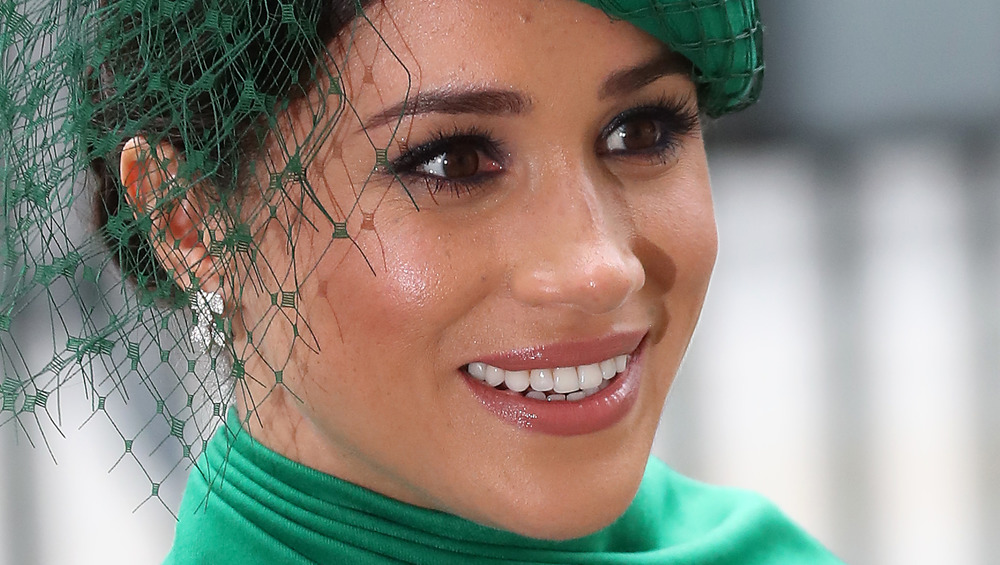 Chris Jackson/Getty Images
Thanks to their rare, in-depth interview with the Queen of All Media (Oprah Winfrey, n'est-ce pas?) on March 7, 2021, we now know a lot of cool and quirky things about the Duke and Duchess of Sussex, aka, Prince Harry and his wife, Meghan Markle, aka Santa Barbara's second most famous members of royalty (the most famous would, again, be the Sussex's neighbor, Oprah). For example, we now know that the formerly-royal couple keeps these farm animals as pets. We also now know that Meghan understands the "value of working," as she said herself, and that her first job was at the adorably named Southern California yogurt shop, Humphrey Yogart (via The Sun).
Just to be fair to all the Zoomers out there (because we understand you may not count 1942's Casablanca among your most readily accessible pop cultural references), the name of the shop is a play on the name of one of Hollywood's finest and weirdest actors: Humphrey Bogart, whose last words may or may not have been, "I should never have switched from scotch to martinis" (via IMDb). And to pay homage to America's favorite Duchess, who payed homage to them, the owners of Humphrey Yogart, Paula and Jim Sheftel, have created a frozen yogurt flavor that Meghan can call her own (via the Los Angeles Times).
So, what's it taste like? Well, let's just say "it's bananas."
Meghan's frozen yogurt flavor is so appropriate, it's bananas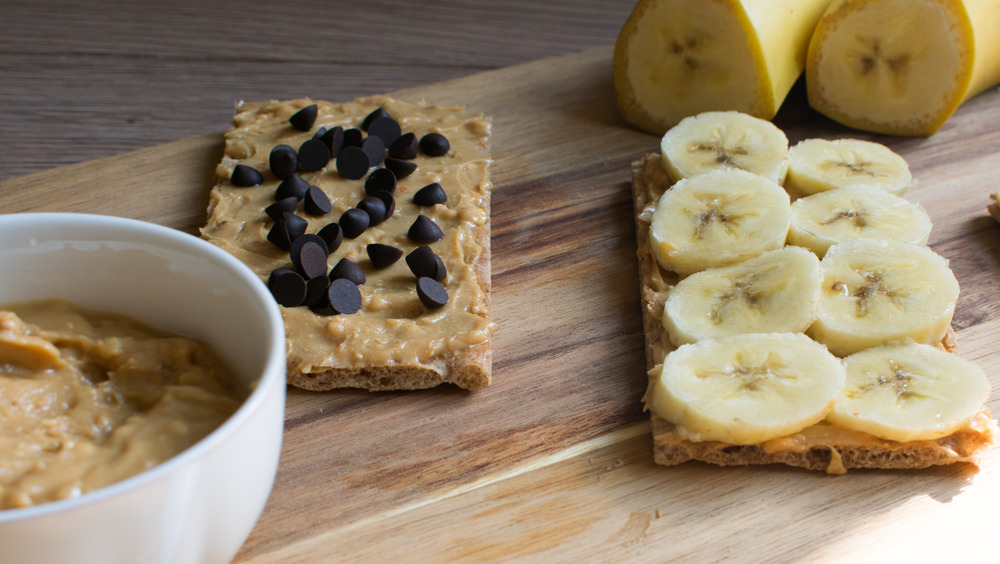 Shutterstock
Humphrey Yogart has long been a Southern California institution. But thanks to Meghan, it's now trending across the universe. On March 7, 2021, Meghan revealed to Oprah that her self-described work ethic got its start at the frozen yogurt shop famous for its nonfat yogurt that customers can customize in over 5,000 ways (via Humphrey Yogart). In an apparent gesture of gratefulness, owners Paula and Jim Sheftel have created a flavor inspired by the Duchess of Sussex: Banana Royale.
An employee of Humphrey Yogurt told Mashed that Banana Royale is "sweet vanilla yogurt blended with peanut butter, fresh bananas, and vegan dark chocolate chips." Although the Sheftels were not available for comment, we surmise the flavor inspiration may derive from Meghan's penchant for vegan-style eating (via Best Health). 
We think Banana Royale might also reflect a strong association between Meghan and bananas, given that the Duchess' chocolate-chip banana bread has been trending throughout the pandemic. Oh, and not to mention that time in 2019 when Meghan conveyed her support for the marginalized women served by Bristol's One25 charity, by inscribing kind messages on bananas using a Sharpie pen (via Harper's Bazaar).