McDonald's China's New Meatball Burger Is Turning Heads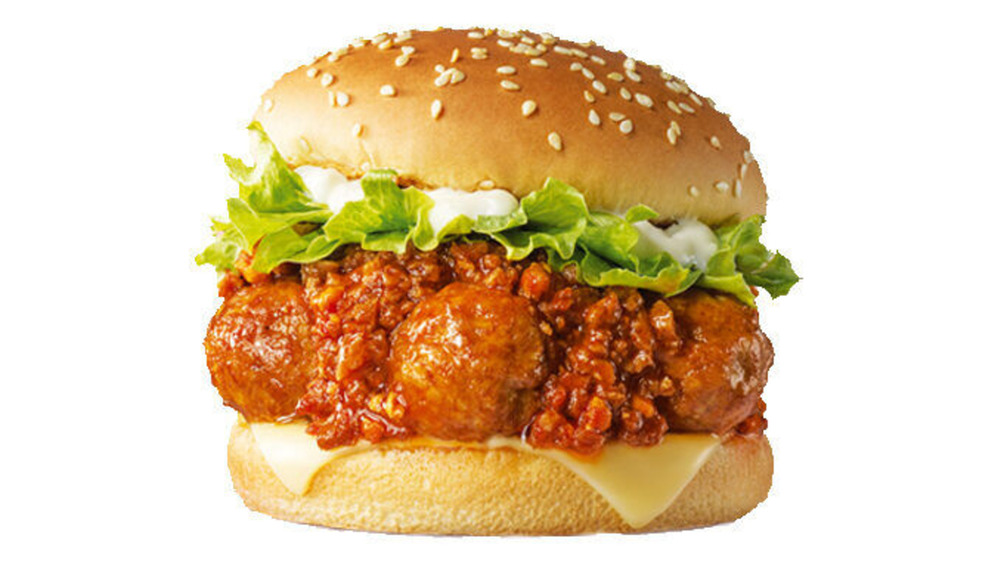 McDonald's China
McDonald's China is definitely no stranger to unique burger creations. Just last year, they caused a stir with their Spam burger topped with Oreo crumbs, and now they are at it again with their newest release: The Big Meatball Burger. According to Chew Boom, the new sandwich comes with hefty meatballs slathered in a meaty tomato sauce and topped with lettuce, mayo, and a slice of cheese, "all sandwiched between a sesame seed bun."
While the menu item definitely caught people's attention worldwide, not all the responses were positive. There were quite a few skeptics who expressed doubt about the unique-sounding flavor profile. "Looks good- mayo and meat sauce is interesting combo tho," social media user u/gamer_bread remarked on Reddit. Other Reddit users were also unsure how to feel about the new release. "Whether I like this will probably depend on how the meatball is made. Hopefully with bell peppers and onions," another user replied.
Social media users had mixed feelings about the Big Meatball Burger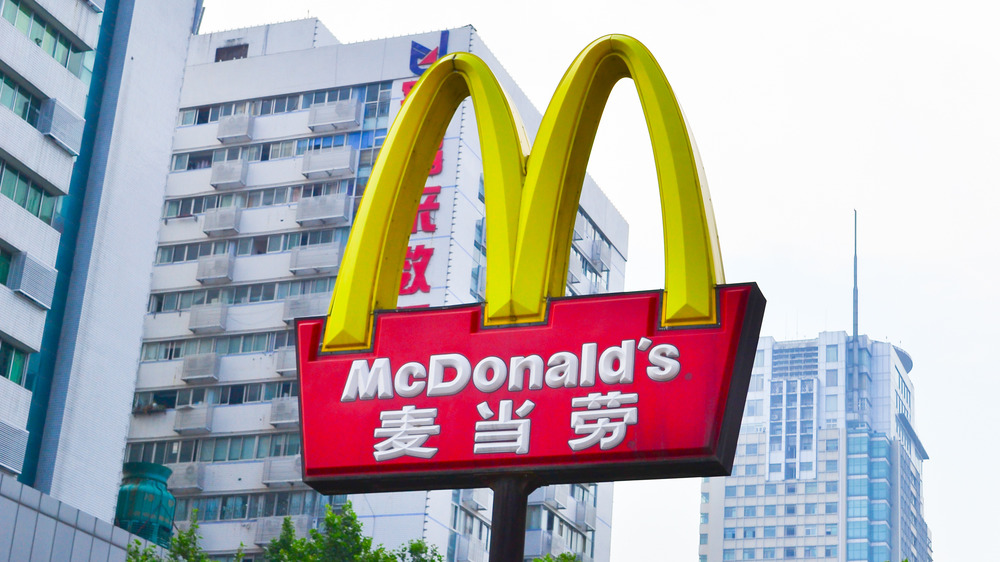 Shutterstock
While some Redditors expressed reservations, others were curious and excited to give the unique new sandwich a try, like Reddit user u/ PAirSCargo, who posted, "A mcdonald's meatball manwich? Looks tasty AF." "I'm salivating," u/SummiePy agreed. One person who was brave enough to try it gave the sandwich an honest, and overall fairly positive, review on Reddit. "Personally tried this, meatballs are tiny and the last time I got it they cut me a meatball short meaning I only got two. They are definitely delicious tho, sauce is very good a bit like pasta sauce with barbecue flavor with chopped pork," user u/alienbarbarians wrote.
Per Trendhunter, the Big Meatball Burger is only available at select McDonald's locations in China for a limited time. But if you happen to be nearby a participating location, it might be worth giving this unusual burger a try. Whether you love it or hate it, it's sure to be a memorable experience. But be warned: with all the meaty, saucy, cheesy ingredients packed into each bite, it is also probably going to require a few extra napkins.