What You Should Do With Giada De Laurentiis' Lemon Zucchini Spaghetti Leftovers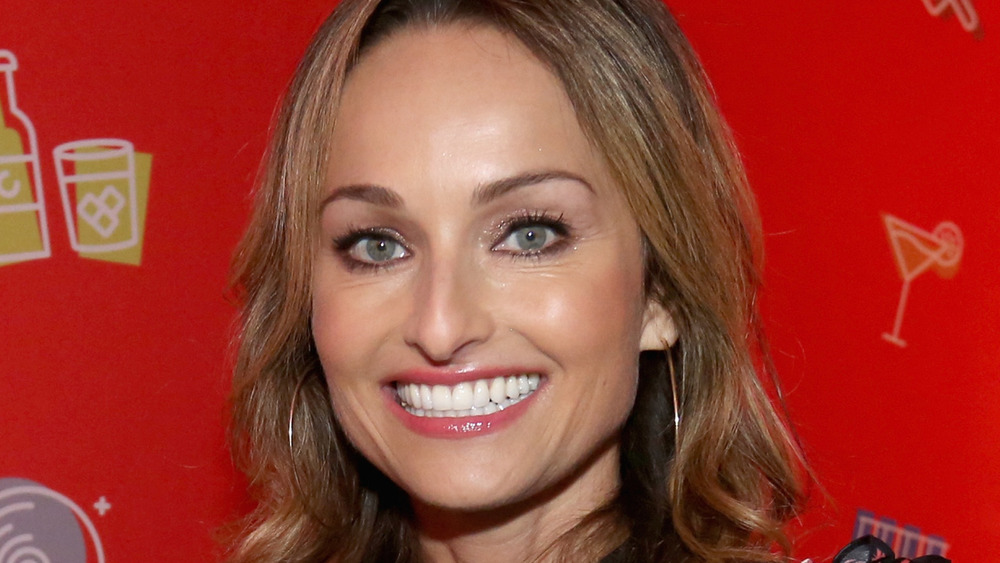 Amy Sussman/Getty Images
Cooking every day can be a bit of a hassle for some, especially during a busy work week. Enter, the leftover. According to a Time report, leftovers have been around for millennia and can be traced back to prehistoric people that figured out that storing food in dark, cool caves could help them last much longer than if they were left out in the sun. The report also cites that ancient Greeks and Romans even had an ice delivery business, where workers would bring ice down from mountains so that folks could store their food for extended periods of time. 
While the preservation of leftovers has changed a bit since then (thank you, refrigerators), there is no denying the convenience and enhanced taste that eating something the next day can provide. This philosophy is something famed Italian chef and TV personality Giada De Laurentiis understands all too well when it comes to her lemon zucchini spaghetti leftovers.
Giada De Laurentiis suggests skipping the microwave and eating it cold
On her website Giadzy, De Laurentiis notes this pasta has the keen ability to transport her back to her beloved Italy with every bite. The Giada in Italy star revealed that this pasta dish was a play on her lemon zucchini pasta with a few added ingredients to brighten it up. The pasta, which takes about 30 minutes to make, features delicious ingredients like shallots, capers, zucchini, dill, goat cheese, garlic, and anchovy paste. De Laurentiis recommends that folks pair it with some grilled seafood and a glass of prosecco. 
Another tip the Bobby and Giada in Italy co-host shares? That folks eat the leftovers (if any) cold. In a post shared on her personal Instagram page, the famed chef reveals that this is a pasta that is primed and perfect for a next-day pasta salad. With spring and summer just on the horizon, this tip from De Laurentiis comes of no surprise, as the flavors she has used for the dish lend well for its repurposing. It's perfect for a leftover pasta salad that can be served at any party or dinner table.