The Incredible Features Of Giada De Laurentiis' Home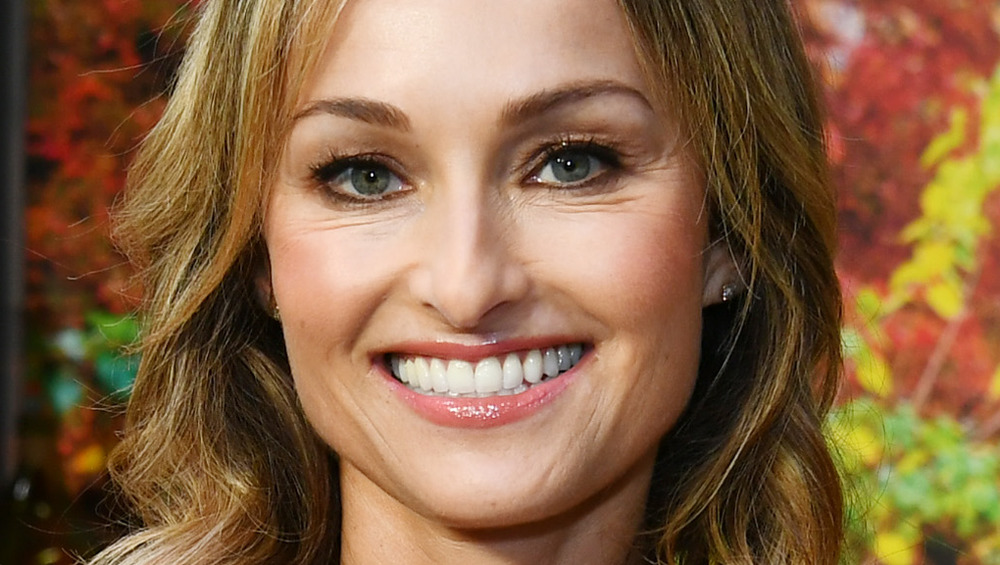 Dave Kotinsky/Getty Images
Celebrities like Giada De Laurentiis are often, and understandably, very private when it comes to their personal residences. It's where they go to escape, recharge, and raise their families.
But as the COVID-19 pandemic drove most of us, including TV stars, to spend more time at home, we were offered rare glimpses into their lives. One of these personalities is Giada De Laurentis, who took to her temporary house in Los Angeles to do what many of us have done: work from home. Giada at Home 2.0 is a reboot of her Giada at Home series, which debuted on the Food Network in 2008 (via Food Network).
In December 2019, De Laurentiis sold her modern, 6,500 square foot Pacific Palisades home for $7 million (via CNBC), purchasing a smaller 3,600 square foot home (via Dirt) located in the same community. According to De Laurentiis' listing agent Smith Cho, the celebrity chef was "looking to downsize and focus on a space for just her and her daughter," according to CNBC. She is currently gutting the 1950s midcentury modern bungalow, located in the exclusive Riviera neighborhood of the Palisades, according to another article from Dirt. Her former home featured an enviable indoor-outdoor living space separated by a movable wall of glass and a contemporary kitchen with a 24-foot island, so we can't wait to see what De Laurentiis does at her new address. 
While renovating, Giada De Laurentiis lives in a temporary contemporary home
Some incredible details to De Laurentiis' new home include a master bedroom with a fireplace, soaking tub, and walk-in closet, a swimming pool and spa, a glass-walled guesthouse, and small basketball court, per Dirt. As Giada De Laurentiis renovates her new bungalow, fans have been treated to glimpses of the temporary home she's living in with her daughter Jade.
The bright, open concept is perfect for the show and family life, as seen in a video she shared on her site Giadzy. It features high-gloss surfaces, including white cabinets and countertops and a gleaming blue-green tile backsplash. Of course, there's a huge island. Just to the left of the cooking area is a cozy lounge with a fireplace and built-in shelving which De Laurentiis has decorated with family photos in peachy-pink frames. To the right is a dinette with more built-in shelving. Over the holidays, Giada shared a video on Instagram showing herself and Jade decorating their entryway Christmas tree (via Instagram). It features a beautiful open and turned staircase finished in light wood. And of course, there's a big pool, too (via Instagram). 
As for the new house in the Riviera community, Giada De Laurentiis posted a video in February 2020 showing the extent of the massive project, which will include her dream kitchen (via Instagram). Recent posts show De Laurentiis operating a bulldozer and choosing her kitchen counters, so hopefully, she'll have photos to share of the new home when it's finally done.