The One Taco Bell Ingredient You Should Reconsider Eating, According To A Nutritionist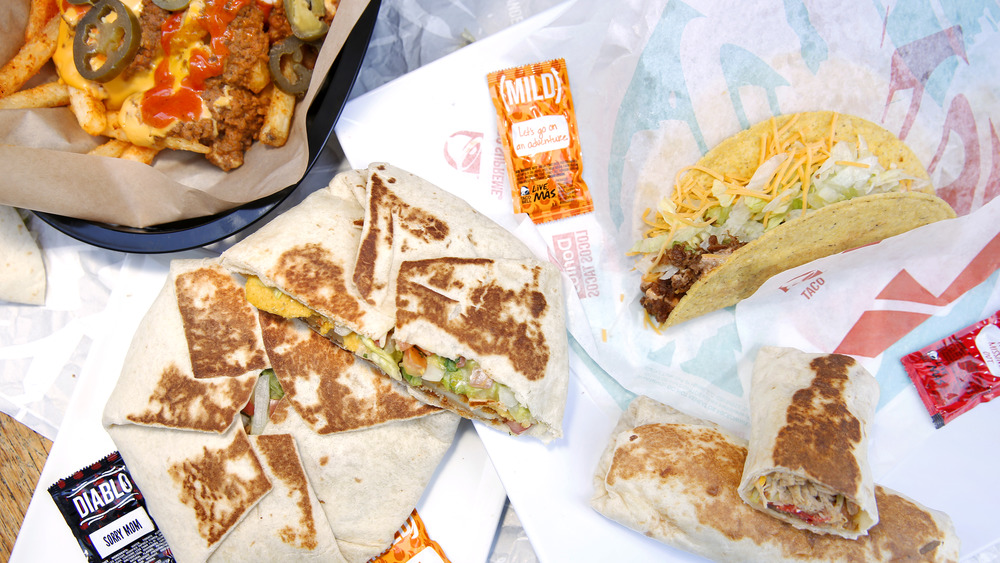 Rachel Murray/Getty Images
Do you still think about that Taco Bell commercial-horror movie spoof that follows a college-aged boy obsessed with Taco Bell's Nacho Fries (he can't escape the craving)? And are you one of the fast-food chain's Quesalupa fanatics? It's back, says CNN, with 50 percent more cheese, or what the chain describes as an "epicly cheesy experience." Maybe you were one of the lucky samplers of Taco Bell's limited launch of Crispy Cheese Dippers and Crispy Cheese Nacho Fries, "all-star test items" only available to customers in Fullerton Southern California (via Daily News).
We get it. It's all about the cheese. That's the single thing Taco Bell fans and Anthony Bourdain might have agreed on. "You have to be a romantic to invest yourself, your money, and your time in cheese," Bourdain once wrote (via The Cheesiry). Cheese may, unfortunately, also be the sole ingredient you should consider staying away from on Taco Bell's menu, as nutritionist Elizabeth Klingbeil, Ph.D., RDN, and Assistant professor of Nutrition at Johnson and Wales University in Rhode Island, explained to Mashed in an exclusive interview.
Nutritionist explains why you should rethink Taco Bell's queso-heavy offerings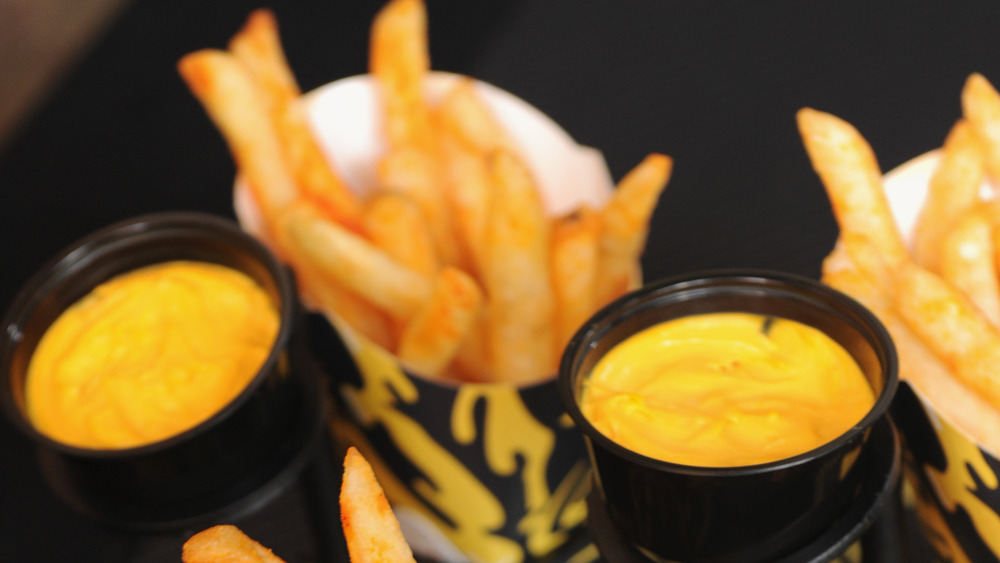 Craig Barritt/Getty Images
First the good news. Elizabeth Klingbeil told Mashed that no Taco Bell item "goes over the total daily recommendations for added sugars, calories, saturated fats or sodium." Those are things that you should pay attention to when eating healthy.
Now the bad. Taco Bell isn't going to win any nutrition awards anytime soon. "You want to minimize your sodium consumption to less than 2,300mg per day," Klingbeil told Mashed, "This can be difficult to achieve at a place like Taco Bell, where all of the burritos contain at least 1,000 mg of sodium." Also, to limit your daily saturated fat intake to 10 percent of your total caloric intake, be weary of Taco Bell's red meat-filled, tortilla chip-laden, refried bean-heavy, and fried menu items. "When considering the food options at Taco Bell, most meal items contain at least 10 grams," Klingbeil cautions. That's half of the saturated fat intake suggested for someone on a 2,000 calorie-a-day diet.
But the worst offenders are the fast-food chain's queso-crazy menu items: high both in sodium and saturated fat contents. "For example, the Quesalupa, Quesarito and Nacho BellGrande are all high sources of saturated fats and have more than 1000 mg sodium each," Klingbeil warned Mashed. It's all about moderation. "I want to emphasize that you can definitely make Taco Bell part of a healthy diet," said Klingbeil. So we'll have to fight the temptation to eat Quesalupas for breakfast, lunch, and dinner.