Catherine Zeta-Jones Now Has Her Own Coffee Line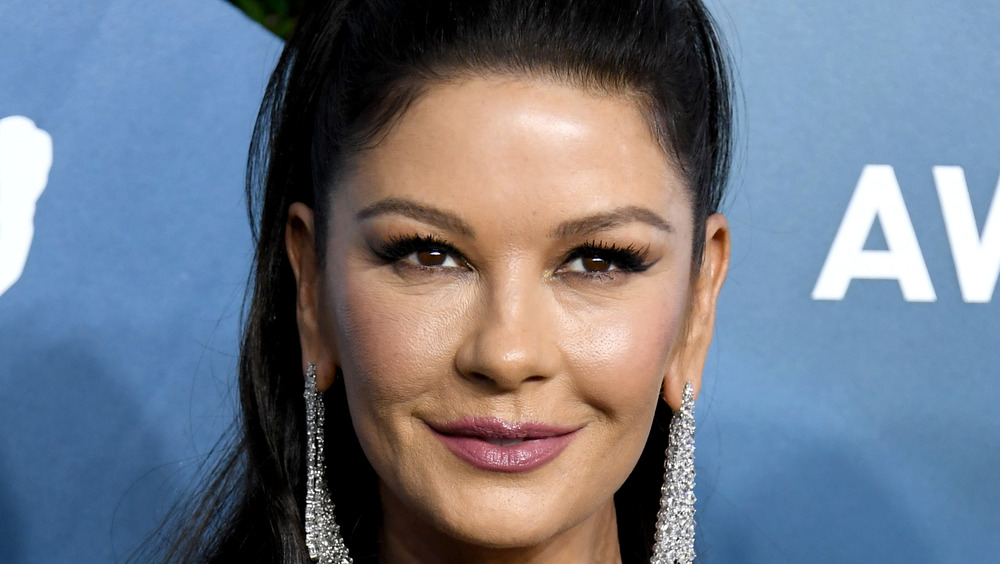 Jon Kopaloff/Getty Images
Did someone say coffee and Catherine Zeta-Jones in one sentence? Yes, indeed! As per several reports, the Hollywood actress is all set to lead with her very own coffee brand for those who can't do without their daily cup of java. According to PR Newswire, the actress recently launched her "artisan crafted coffee line," called Casa Zeta-Jones Coffee, in an online event.
While the actress will be joining the group of celebs with their own coffee lines, Zeta-Jones' is really just adding on to her already established Casa Zeta-Jones brand, which features several other products, such as luxury clothes and home accessories (via Westchester & Fairfield County Business Journals). The actress explained her approach towards her brand in a statement, saying, "Introducing elegant products that also surprise by being both practical and indulgent is key to my mission for Casa Zeta-Jones." 
Her new selection of coffee blends are expected to be far from ordinary and will include several options for fans to pick from. 
There are six coffee blends to choose from
As explained by PR Newswire, Catherine Zeta-Jones worked on her new coffee line with renowned roasters in the space and made sure to source her coffee beans from different parts of the world. There are six speciality coffee blends, including Breakfast A Go-Go, Casa Brazil Blend, and Ultimate Zeta Blend. Zeta-Jones describes her coffee line in a rather straightforward manner, writing on her website, "Through Casa-Zeta Jones Coffee, I am thrilled to combine my passion of bringing sustainable and ethically-sourced products to the world with the simple joy of a fresh-roasted cup of coffee."
The company ensures that it involves farmers directly in the process in what they call a "Crop-to-Cup" solution, in a bid to ensure more fairness in the whole process, allowing the community to flourish and get access to better opportunities. It has also pledged to donate a certain amount of its profits to charities that are special to Zeta-Jones. Fans of Zeta-Jones and her products can shop the line now and pick up a 12-ounce bag starting at $20.