How Rich Is The Chipotle CEO And What's The Average Pay Of Its Employees?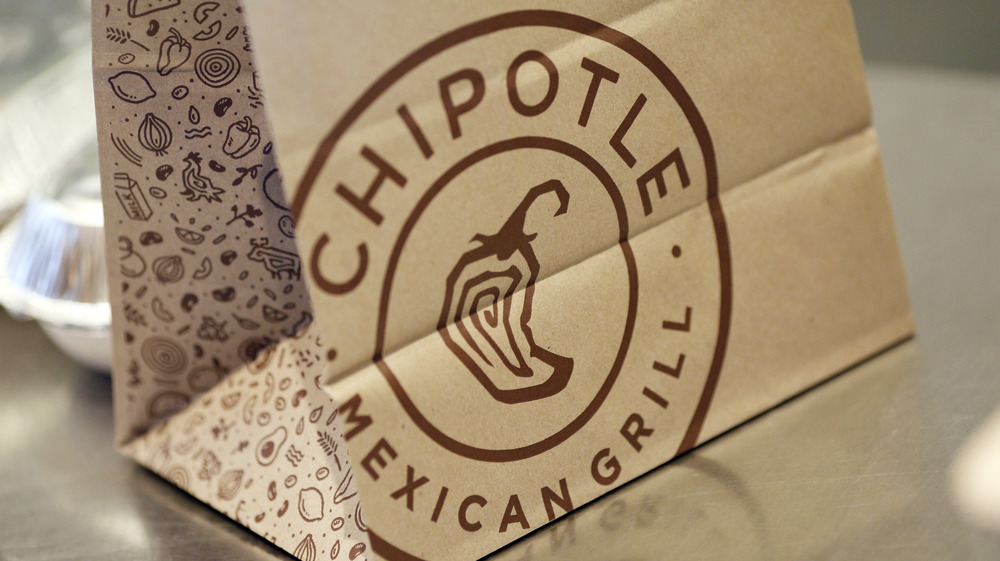 Bloomberg/Getty Images
Chipotle Mexican Grill doesn't quite have a reputation for being the cheapest meal in town (yes, we know the guac is extra), so it should come as no surprise that the chain's CEO Brian Niccol rakes in a massive paycheck every year. According to Salary.com, Niccol, who also serves as Chipotle's Chairman of the Board, has regularly earned eight figures in total compensation since taking over as the company's head honcho in 2018.
However, it wouldn't be wrong to say that Niccol has earned his pay. Per Chipotle's website, the Miami University grad was CEO of Taco Bell directly prior to taking over at the fast-casual Mexican restaurant, and has also held several other management positions within Yum! Brands and Procter & Gamble during his career. He has earned considerable praise and numerous accolades during his first few years at the helm of Chipotle as well. In 2019, Niccol was ranked third on the list for "Businessperson of the Year" by Fortune, which was followed up with the title of "Restaurant Leader of the Year" by Restaurant Business.
Brian Niccol lost more than half of his earnings in 2019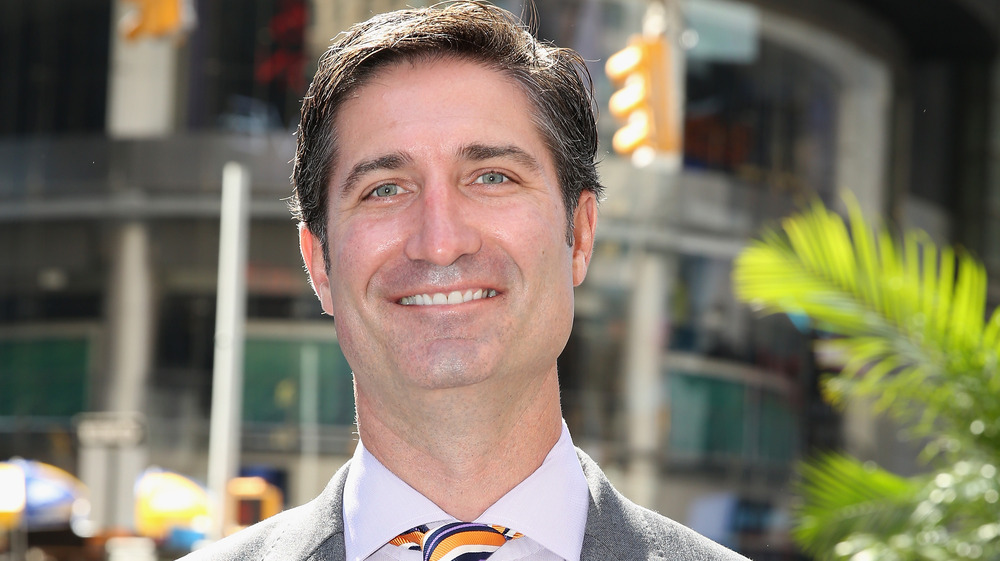 Robin Marchant/Getty Images
No, that's not a typo. According to Exec Pay, Brian Niccol – who boasted a net worth of "at least $76.9 million" in mid-March of this year per Wallmine – saw a drastic, 52 percent decrease in compensation within two years of taking over as CEO of Chipotle, dropping his $33.5 million earnings in 2018 (via Restaurant Business) to $16 million in 2019.
Still, $16 million is a pretty hefty number. Of that, Niccol combined a $1.2 million base salary and $3.87 million in bonuses for a total cash compensation of just over $5 million in 2019 (via Salary.com). He earned $5,700,073 in stock awards, $2,731,683 in stock options, and an additional $2,566,388 in undisclosed earnings, bringing his exact remuneration in 2019 to $16,068,144.
There have been some recent changes to the payment structure as well. Per Business Insider, 10 percent of executives' salaries, including Niccol's, will be awarded upon meeting employee diversification and environmental goals within the company.
How much do Chipotle employees make?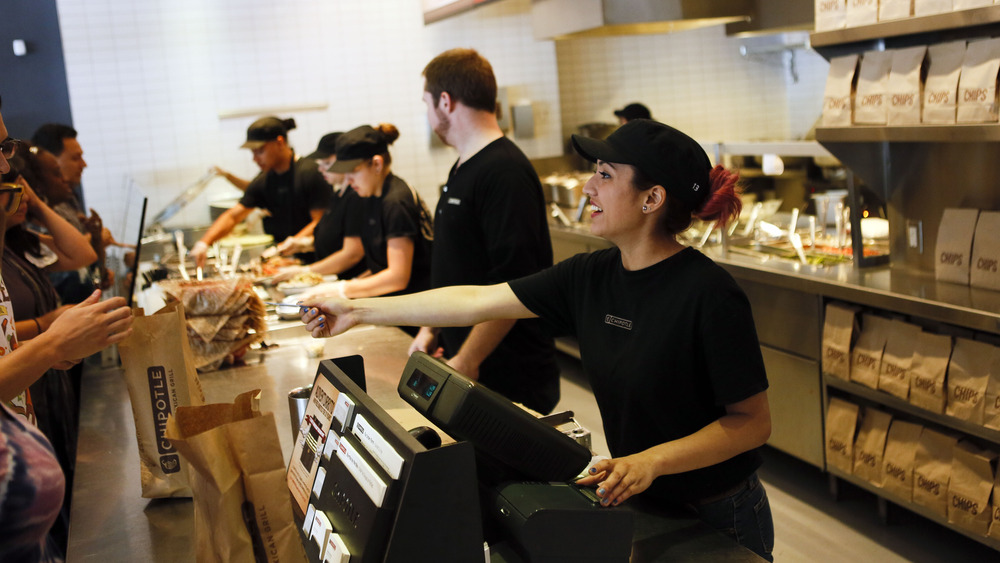 Bloomberg/Getty Images
According to the job website Glassdoor, the hourly wage of crew members at Chipotle ranges from $8 to $16, with the average hourly rate ringing in at $11. The pay is joined by a lengthy list of benefits, including one free meal per shift, healthcare, and the potential for quarterly bonuses that can add up to an additional month of pay per year, according to the company website. Hourly workers were also promised a temporary 10 percent raise at the start of the pandemic last year.
As per PayScale, kitchen managers at Chipotle can expect to earn about $12.40 an hour, while the job site Indeed reports that assistant general managers at restaurants will bring in an hourly rate of around $16. That number jumps significantly upon becoming a general manager – a position that Indeed reports comes with an hourly rate of roughly $24. Those that continue to rise up in the ranks to a district manager can expect a yearly salary of around $74,108. Management positions also offer additional benefits, such as life insurance.