Lady Gaga Fans Are Freaking Out About Her New Collab With Dom Pérignon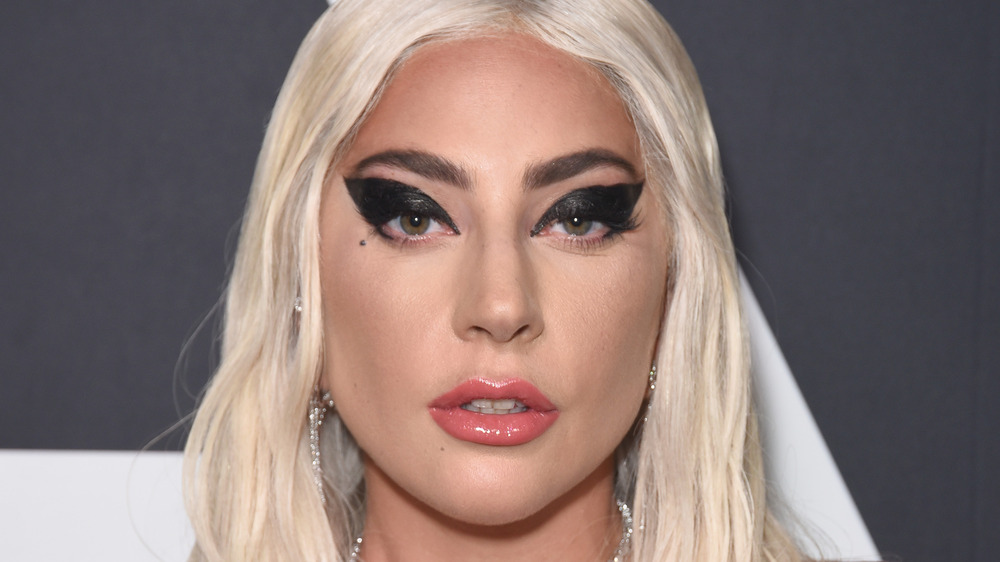 Presley Ann/Getty Images
Little Monsters everywhere are currently freaking out about Lady Gaga's latest product partnership. While people are still coveting her Chromatica Oreos that were released in 2020, they can start looking forward to her new collaboration with Dom Pérignon, the celebrated champagne producer. The partnership was recently announced through Instagram by Lady Gaga, who wrote that the collaboration was a "story of two creative forces" coming together. Dom Pérignon also shared the news writing, "Dom Pérignon and @ladygaga invite you to enter the Queendom: a radical expression of the electrifying, liberating power of creative freedom."
The Instagram accounts have already released some amazing fashion photos of the singer as a teaser, they also revealed what's ahead. The accounts explained that a video would be coming April 6, so you'll want to stay tuned. In the meantime, you can watch the video of Lady Gaga talking about the new collaboration, as her background flashes between a piano and Chromatica-like shots of Dom Pérignon champagne. 
This is what fans are saying about Lady Gaga's new partnership
At the moment, it's unclear if this will be a limited edition partnership for the "Rain on Me" singer or if she is simply just a part of the Dom Pérignon marketing campaign — similar to her current sponsored work with Tudor Watch. In the photos released, she appears to be holding a magnum of 2006 vintage Dom Pérignon Rosé Champagne. Regardless, her fans are thrilled to see the amazing photos to come from the campaign. So far Lady Gaga's post has garnered more than 280,000 likes within an hour of her post while Dom Pérignon has received close to 10,000 likes. 
Many little monsters have commented "omg" on her post. One said, "IM SO EXCIT," while another added, "QUEEN ON THE THRONE." Others responded to Dom Pérignon's post with "best collaboration ever," and "I want it." Clearly the campaign is already paying off. Tons of others commented with fire and heart-eyed emojis. So keep an eye on the accounts, so you don't miss the latest developments of this unique collaboration.