Here's Why Kardea Brown Doesn't Write Down Family Recipes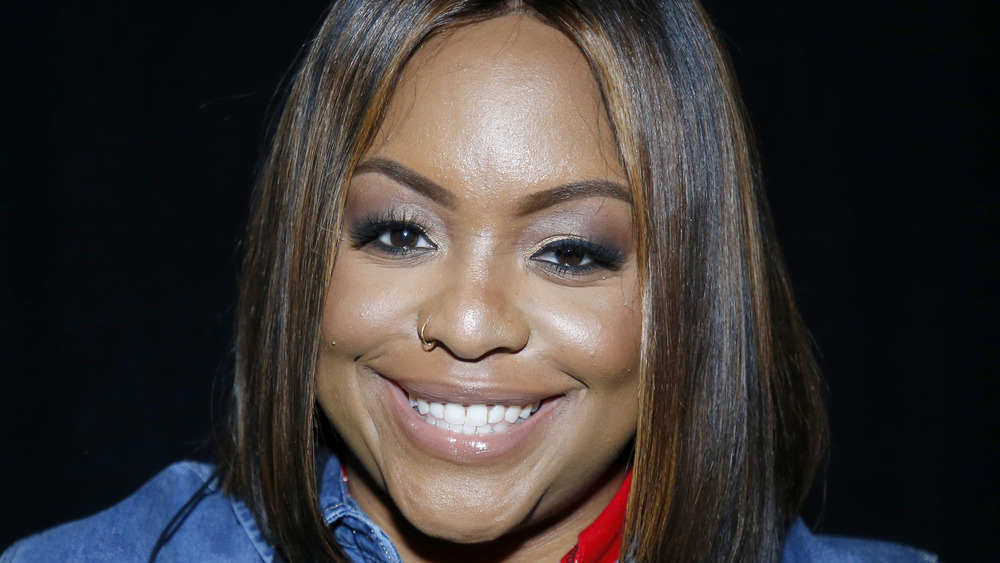 John Lamparski/Getty Images
Kardea Brown is an accomplished chef who's highly connected to her roots. As per the chef's website, Brown specializes in Southern cuisine and seeks inspiration from her African American roots. Brown belongs to the Gullah/Geechee groups, African Americans who hail from the coastal parts of South Carolina and Georgia. Brown has often paid homage to her ancestors through initiatives such as a pop-up Gullah Supper Club. Additionally, Brown is a known face on television, thanks to her show Delicious Miss Brown on Food Network, coupled with her stints on programs like Beat Bobby Flay, Chopped Junior, Family Food Showdown, and Farmhouse Rules. 
Brown, as described by Cuisine Noir, is a self-made woman who started small; believe it or not, she was a driver for a catering company at the beginning of her career. To that end, Brown has solid advice for her fans, such as you should chase your dreams, no matter how lofty they may seem. "If there is something in your heart that's eating at you, it's there for a reason," she explained.
Brown has strong opinions on family recipes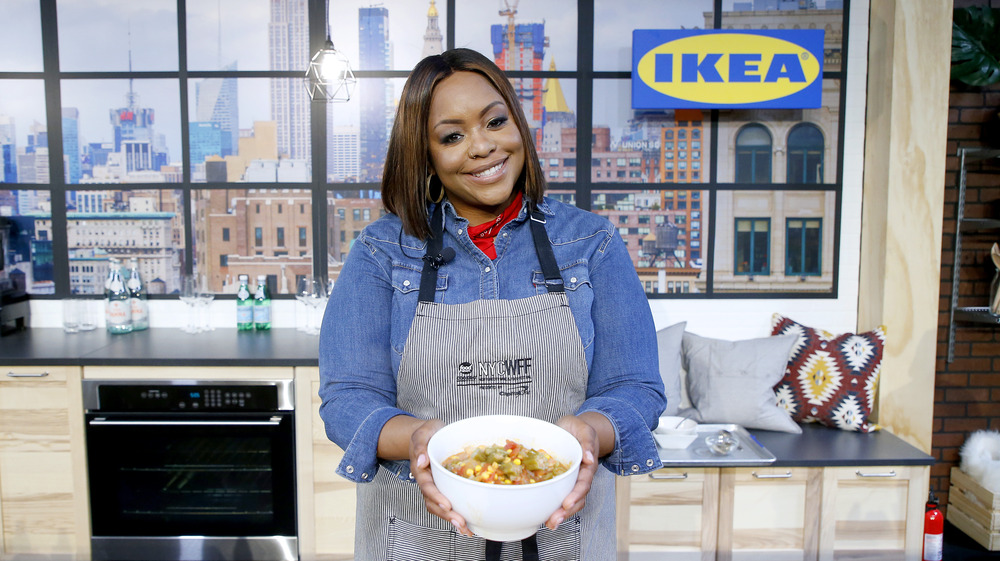 John Lamparski/Getty Images
Surprisingly, Brown isn't a fan of writing down her family's recipes. In an interview with Fansided, the star explained the rationale behind her decision. Brown said that she's noticed throughout her life that some of the best, most authentic recipes are passed down through generations. These meals may not be trendy or in line with contemporary culture, but they manage to evoke a sense of nostalgia. 
Additionally, Brown revealed that her family takes their recipes very seriously, and preserves them carefully via word-of-mouth. "My food is a representation of me and my heritage," she explained. "We don't have written recipes in my family. Much of these recipes are passed down by word of mouth/storytelling. Recipes are my family heirlooms. It's the fabric of my family." Brown added that while she stays away from changing many recipes, she does occasionally experiment with a few options and occasionally adds a twist here and there to the dishes.