Kardea Brown Just Announced That A New Cookbook Is Coming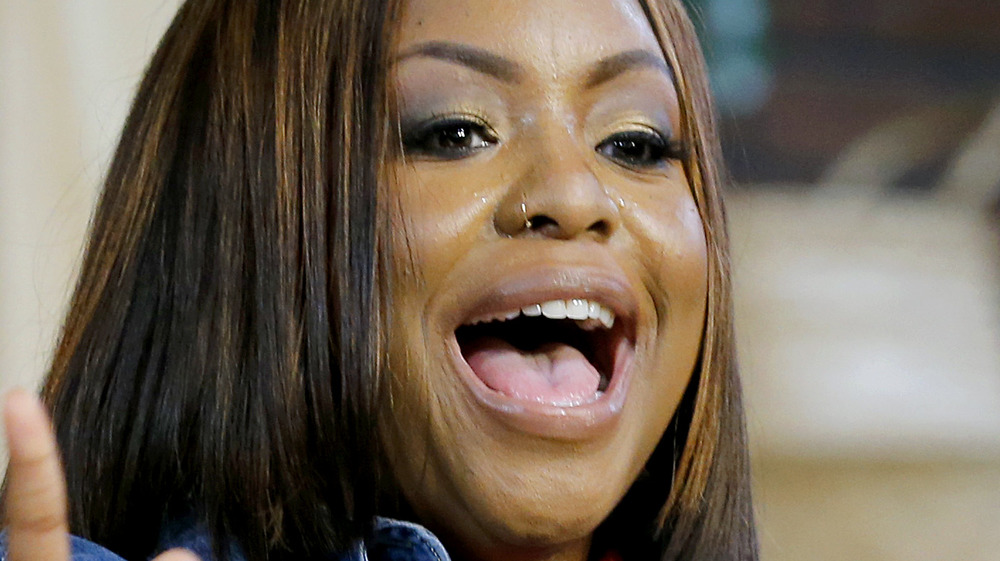 John Lamparski/Getty Images
Food Network regular Kardea Brown casually dropped some big news on Twitter March 19. The host of Delicious Miss Brown, who also appears as a judge in the current season of Spring Baking Championship, is coming out with a cookbook. One of her fans took to Twitter the day before to say, "I need some new dishes to make for every time of the day @kardea_brown. Where's the cookbook?" 
Brown was kind enough to offer this reply: "It's coming! Fall '22."
Brown's planned cookbook may still be a year and a half away, but it should be worth the wait. The South Carolinian, who represents that region's West African Gullah Geechee community, has been talking about writing a cookbook since at least 2019, when Delicious Miss Brown premiered. Brown told L.A. Watts Times at that time that the cookbook would feature recipes from her show – Lowcountry cooking and Gullah cuisine.
A cookbook was on Brown's mind again in March 2020, when she asked fans on Facebook, "If I dropped a cookbook today, would you buy it?" 
This early, unscientific market research provided Brown with a clear answer. As one Facebook commenter put it, "I would buy it in a HEARTBEAT!!! I LOVE your take on classics and your brilliant new ideas! Bring on the book!"
Kardea Brown's Southern-style cookbook will have lighter options
What kind of recipes will appear in Kardea Brown's upcoming cookbook? It'll no doubt be true to Brown's roots. "I like to say that Gullah Geechee is the fabric of Southern cooking. It is the very foundation of it," Brown told Cuisine Noir. The Gullah Geechee Cultural Heritage Corridor Commission says this group's cooking developed during slavery, and it's about making the most of what's available: things like fruits and vegetables (including okra imported from Africa) and local seafood. As Brown told the L.A. Watts Times, she got the crab for making crab macaroni and cheese on her show from her own backyard.
While Southern food is often equated with lots of butter and fat, that's not always the case with Brown's traditional Gullah cooking. As Garden & Gun noted, a lot of her recipes are light and fresh. "I wanted to show the world that African-American people don't just fry chicken and eat collard greens swimming in meat," Brown told G&G.
Some of Brown's Gullah staples include okra stew, shrimp and grits, and stewed lima beans (via Southern Living). Some easy Gullah desserts Brown mentioned to the L.A. Watts Times are lemon soda bundt cake and blackberry hand pie — so called because it's small enough to fit in your hand.
With all that good stuff likely to be found in a Kardea Brown cookbook, fall 2022 can't come soon enough.