What Joanna Gaines Eats In A Day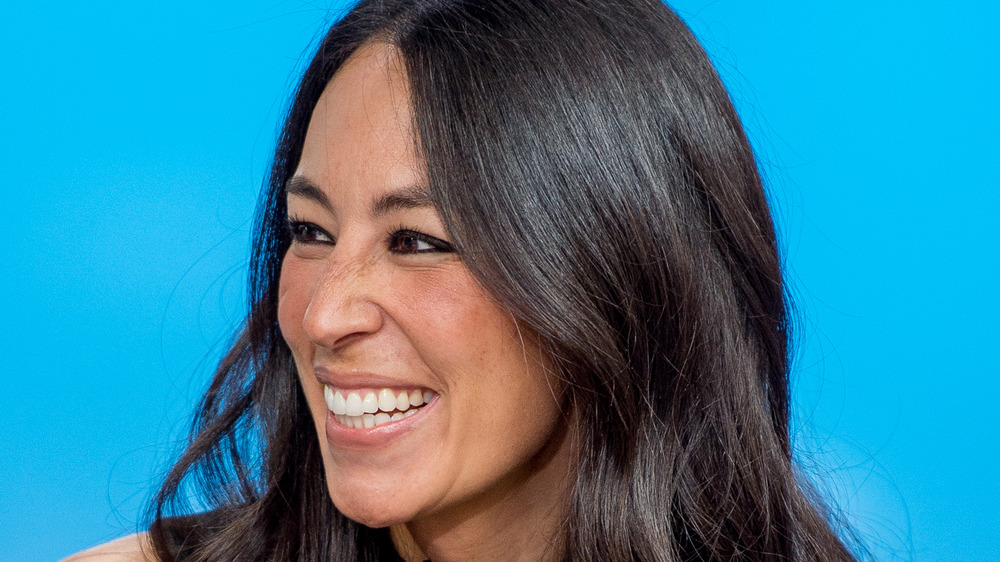 Roy Rochlin/Getty Images
Anyone who's interested in anything related to home renovation or interior design is likely familiar with Joanna Gaines. Ever since Fixer Upper first launched on HGTV, Joanna has been changing lives — and more importantly, houses — one row of shiplap and well-placed farmhouse chic accent pieces at a time. While the star, who has five kids with husband and co-star Chip Gaines, has left HGTV, she recently launched two new TV series, Magnolia Table and Fixer Upper: Welcome Home for fans to get their fix (via Insider).
Joanna's talents extend beyond the design sphere, as well. The Texas native has also published two cookbooks, with some of her most popular and most coveted recipes, from fresh-baked chocolate chip cookies to fluffy biscuits. Needless to say, she likes to cook — and eat. But what does Joanna and her brood eat on a regular basis? Here's the daily diet of Joanna Gaines.
Joanna Gaines focuses a lot on fresh fruits and veggies
Joanna's cookbooks may be full of comfort food deliciousness, but the Fixer Upper host tries to eat very healthy in her everyday life. One way she does that? By incorporating as much fresh produce as she can into her and her family's meals. "I've got this huge garden in the back where we all eat all of our food, all of our leafy greens, our veggies, our fruits, come from that garden," she told Health. And according to Eating Well, Joanna's go-to lunch is a big salad topped with lean protein (which often follows her breakfast of eggs and coffee).
But that doesn't mean that Joanna doesn't indulge from time to time. She says her diet is all about balance. "Typically with sweets, I go all out," she confessed in the same interview with Health. "As long as you're balancing it with healthy food options, just don't be so hard on yourself."