Aldi Shoppers Are Loving These Lemon Shortbread Cookies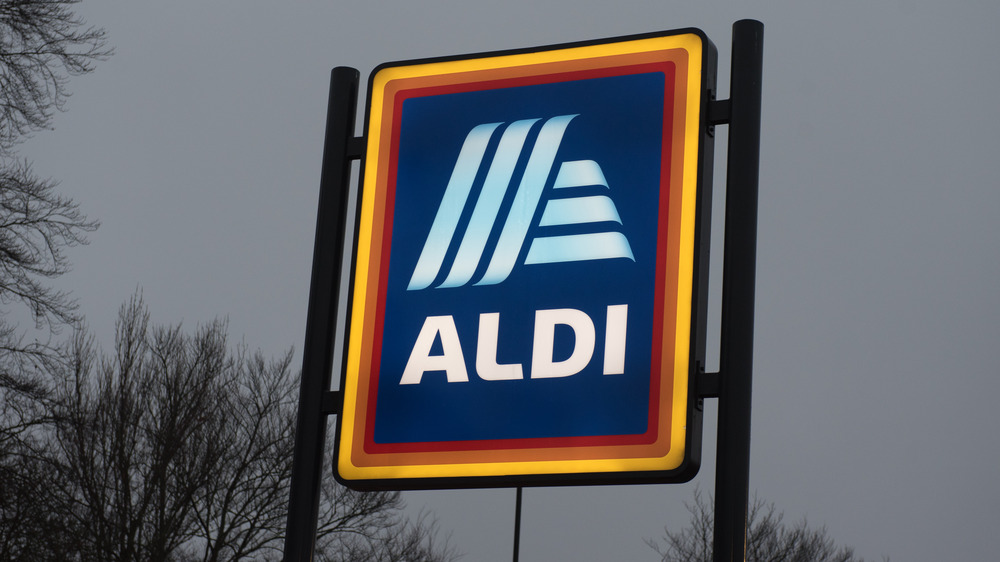 John Keeble/Getty Images
As far as accessible and cool retailers are concerned, Aldi is one brand that has definitely managed to become a hit among shoppers in the U.S. According to the brand's website, Aldi offers its shoppers an easy way to find high-quality products at affordable rates in one place. The brand prides itself on keeping a close track of product trends and getting on the bandwagon without unnecessary delays. It also promises customers that it will never compromise in terms of quality.
When it comes to food, Aldi has a lot of options to choose from. If you're someone with a sweet tooth, you'll be thrilled to know that there is no dearth of choices at the store and customers can throw a wide range of delicious treats into their carts, such as the Specially Selected Chocolate Coated Butter Cookies, Baker's Corner Funnel Cake Mix, and Specially Selected Brioche Bread. Speaking of noteworthy Aldi desserts, a handful of the store's fans have recently proclaimed their love for packs of lemon-flavored shortbread cookies that have lined Aldi shelves.
Lemon dessert fans will love these cookies
According to a photo posted on Instagram by fan account @aldifavoritefinds, the store has come up with another cult-favorite treat for customers in the form of Benton's Lemon Shortbread Cookies. Part of the post's caption reads, "Lemon flavors are popping up all over Aldi!" and the account added that these particular sweets — which go for $1.49 — will definitely remind you of a certain Girl Scout cookie flavor, which one commenter who has tried the cookies gladly endorsed. Another impressed fan exclaimed, "The Lemonades are my husband's favorite Girl Scout cookie, thanks for sharing this find!!"
In case you're still skeptical, here's some good news: Taste of Home did some taste testing for you. According to the site, Benton's cookies are definitely worth the buy and will have you reaching for more. If you're not a fan of lemon, the brand has other Girl Scout-like cookies you can snack on, including peanut butter, so be on the look out during your next grocery run.