Aldi's Raspberry Jaffa Cakes Are Turning Heads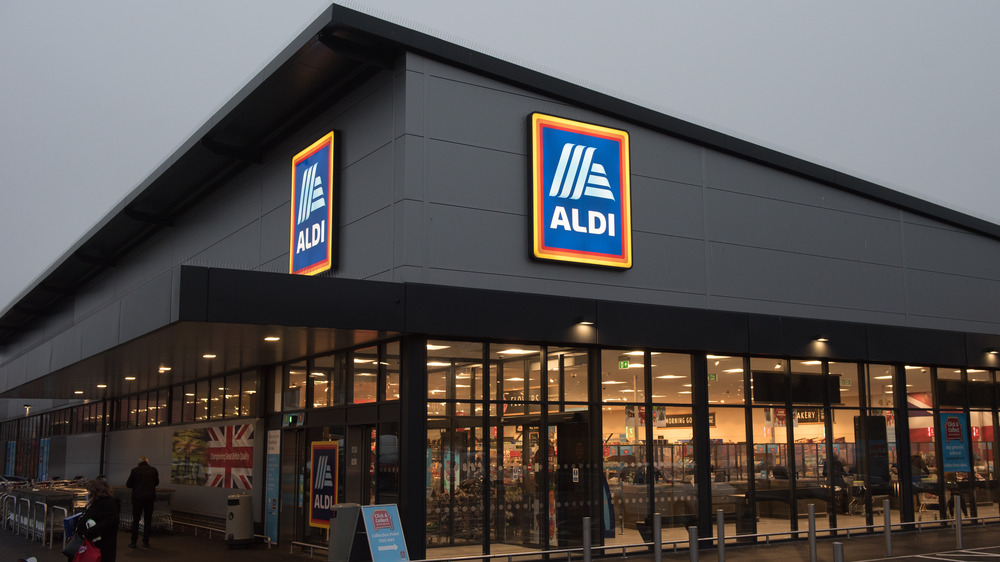 John Keeble/Getty Images
Jaffa cakes have become a much-loved British staple for good reason. These sweets, which feature a sweet orange jelly sandwiched between two thin cakes and dipped in chocolate, can win over anyone with a sweet tooth and keep us coming back for more (via The Spruce Eats). While we love eating jaffa cakes, finding them on store shelves across America can prove a bit harder. Luckily, Aldi has come to us with an answer that fans can't stop talking about. A Reddit user recently came across these cookies on one of their latest grocery runs and shared a picture of the box. 
Fans immediately jumped aboard the post, awarding it over 100 likes and a variety of praise, like, "I. Love. These. I love these so much it's gross," and "I had never heard of these before I saw them on the British Baking Show, but it made me want to try them." While we might typically associate the cakes with British cuisine, some astute food fans noticed that these goods appeared under Aldi' Deutsche Küche brand. One user commented, "My dad used to bring these types of cookies from the 'german store' when I was a boy. Had to respect the adult cookies," while another responded with, "US Aldi's will have their Deutsche Kuche Aldi finds items twice per year: during Oktoberfest and around this time in spring."
The perfect Aldi treat for spring
As Aldi's German Week springs into full gear starting today, we can see some more unique finds from the same makers of the jaffa cakes (via Aisle of Shame). If you count yourself as a lover of European baked goods and sweet finds, the time has truly arrived to hit up Aldi and snag some deals you can't find any other time of the year. If you noticed that the latest jaffa cakes from Aldi seem a bit different than what you typically find in Britain, you wouldn't be far off. Mary Berry's classic recipe calls for the traditional orange jam, an ingredient lacking in Aldi's recent take on the cake (via PBS). 
However, if you don't have the time to whip up this English staple at home, this take on the confection comes second to none and helps make the arrival of spring that much sweeter. But make sure to pick some up ASAP. After German Week comes to a close, it might prove harder to find this treat, especially if you don't have access to an English food import store. Take advantage of this deal while you can, for a time-tested classic that will keep you coming back for more.