Shake Shack Has Good News For Bacon Avocado Fans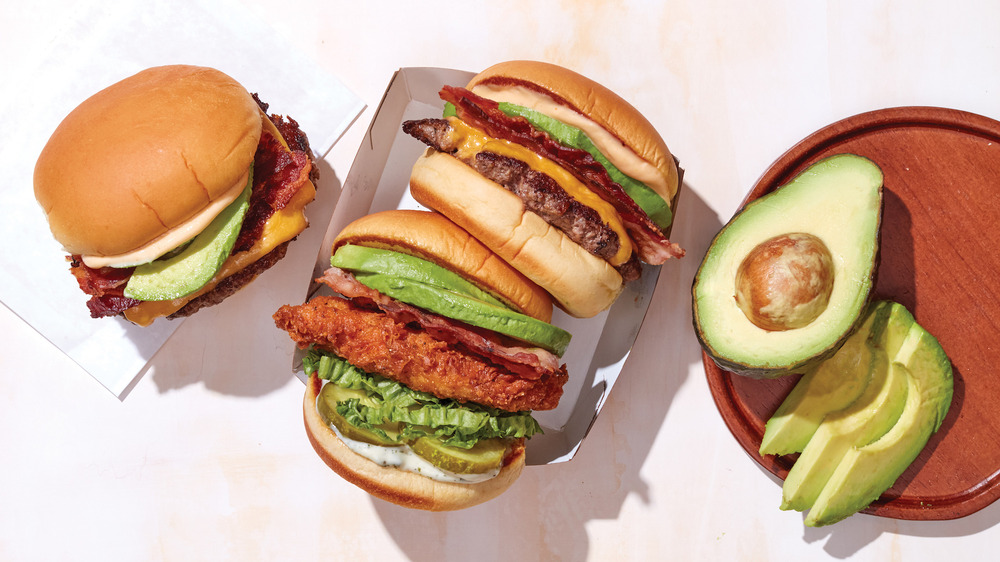 Shake Shack
Shake Shack has truly blitzed through 2021, offering something for every type of fast food fan. Back in January, the chain introduced their Korean-inspired chicken items, ranging from gochujang-coated chicken sandwiches, all the way to gochujang fries (via Fansided). The restaurant followed up by announcing a partnership with respected cooks from across America, as a different cook each month introduced a new item to the Shake Shack menu (via Food and Wine). If that one-two punch couldn't keep you satisfied, the burger chain has come back yet again with a new sandwich that guarantees to enter anyone's top five list of the year. 
In a press release sent to Mashed, Shake Shack announced two new additions to menus everywhere — the Avocado Bacon Burger and Avocado Bacon Chicken. These items comprise the chain's new Avocado Bacon menu, running from April 7th to June 30th at all US locations. With fresh avocado now permanently entering menus as an add-on and Shake Shack sourcing applewood-smoked bacon from Niman Ranch, we can't wait to try these ethically sourced sandwiches that guarantee to leave you a believer.
An ingredient match made in heaven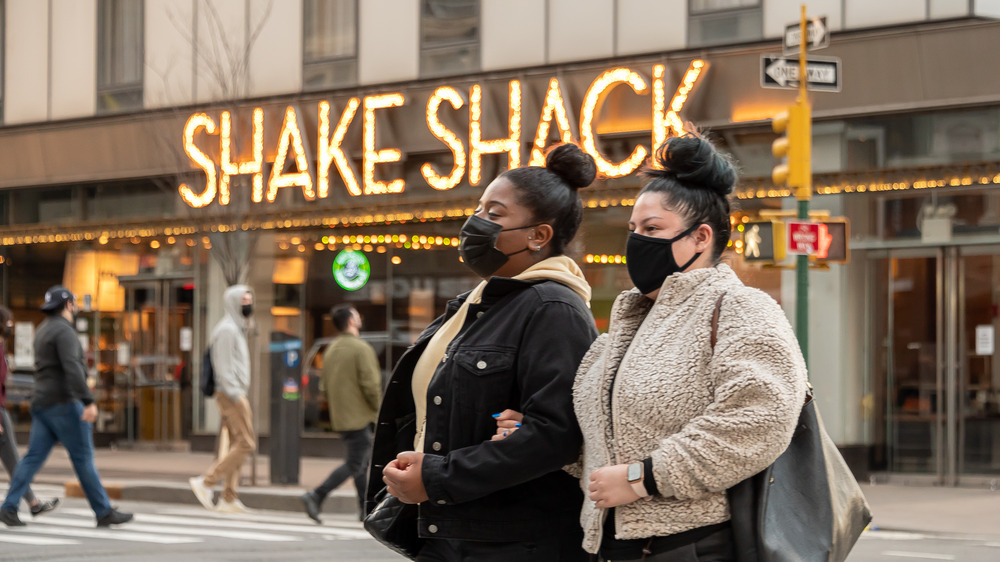 Noam Galai/Getty Images
Just thinking about the new sandwiches already has our collective mouths watering. According to the statement, the Avocado Bacon Burger retails at $7.89 and features a cheeseburger topped off with sliced avocado, applewood-smoked bacon, and ShackSauce, while the Avocado Bacon Chicken comes in at $8.79 and includes a fried chicken breast topped with sliced avocado, Niman Ranch applewood-smoked bacon (that's sustainable and from Certified Humane livestock), lettuce, pickles, and buttermilk herb mayo. All items, including our time-tested favorites, can also come topped with sliced avocado for $1.25 and won't go away anytime soon.
For those of us wanting to kick up our spring with some new menu avocado-inspired items, Shake Shack has us covered for some time to come. Make sure to indulge in these new offerings while you can. Once June passes, who knows when we might see similar items grace menus again?