Martha Stewart's Surprising Spring Twist On Beef Stew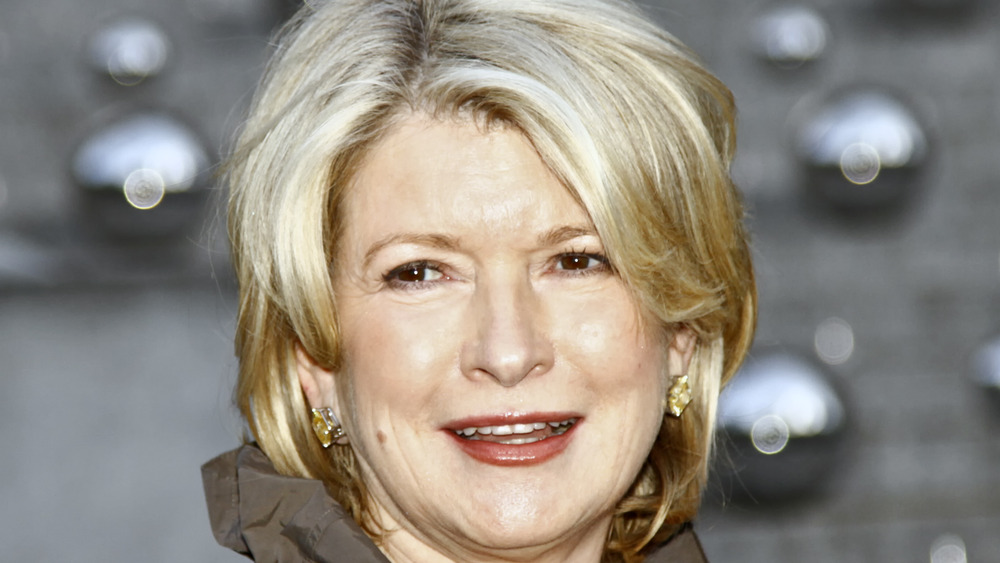 Shutterstock
On a chilly fall day or a freezing winter night, is there anything more warming and comforting than a big bowl of beef stew? The New York Times nicely sums up this meal as a "stick to your ribs" combination of cold weather vegetables like carrots and potatoes, with chunks of tender, seasoned beef. That's all well and good for the doldrums of winter, but what do we do in springtime when we want to shed heavy, stodgy meals for lighter fare? Lucky for us, Martha Stewart developed a beautiful, spring version of a classic beef stew.
SheKnows shares that beef stews appear across several cultures, like the wine-braised boeuf bourguignon that Julia Child introduced in her groundbreaking cookbook, Mastering The Art of French Cooking. Other international beef stews shared by SheKnows include the Persian khoresh beh that's sweetened with quinces, the Netherlands' traditional stew called hachee made with juniper berries, and the Latin American dish carne guisada with a spiced tomato base.
Along with favorite winter veggies, traditional beef stew has a liquid base composed of red wine, beef stock (like in this version from The Spruce Eats), or even dark beer, as in a classic Irish beef stew (via Recipe Tin Eats). Stewart flips this winter stew template, and makes a surprisingly light version more suited to the sunny and warmer days of spring.
This is our new favorite springtime stew
In Martha Stewart's recipe for Light and Bright Beef Stew, a few simple swaps transform a wintertime dish to one that's perfect for cherry blossom season. In an Instagram post, Stewart's lifestyle site describes it as, "an early spring recipe that's still comfort food ... when the promise of warmer days is right around the corner."
So what's in a spring version of beef stew? Stewart starts by trading traditional carrot, onions, and potatoes for sliced parsnips, vivid green and white leeks, and sweet potato. Instead of braising the meat in beef stock and red wine, Stewart simmers hers in chicken stock and a splash of white wine. The stew gets a final touch of spring-green herbs through fresh thyme leaves and sprigs of dill.
One thing that is unchanged from traditional beef stew is the low and slow cooking time, a necessary step to make tough cuts of beef tender and delicious. Stewart recommends about two and a half hours of total simmering time for this stew, which creates fall-apart meat, fork-tender vegetables, and a lovely melding of all the flavors. That long cook time makes Light and Bright Beef Stew perfect for a lazy Sunday meal, with enough servings to feed a few friends or to leave you with leftovers for the work week.