The Mustard Brand Ted Allen Swears By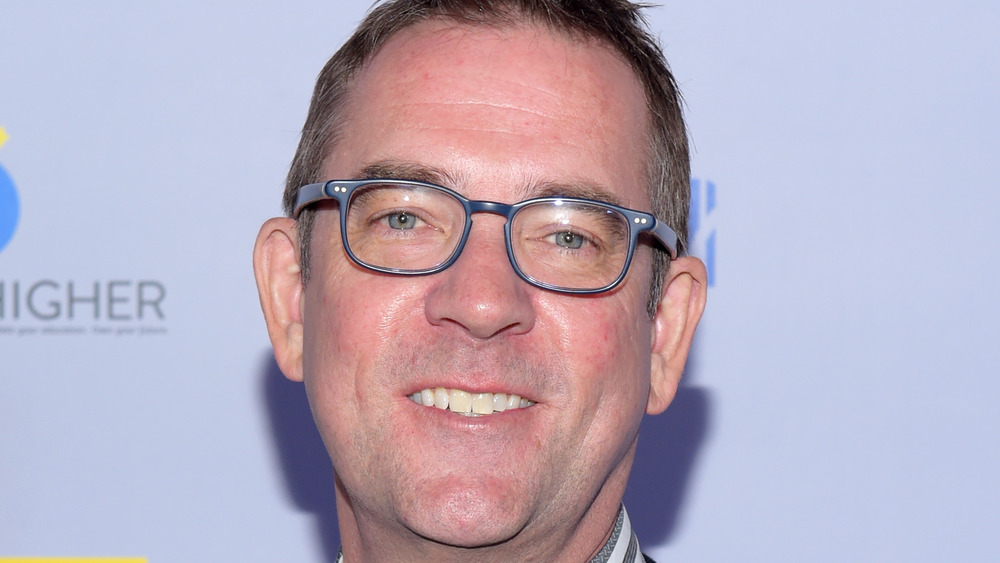 Jason Kempin/Getty Images
Mustard is among the most popular condiments in the world. The spice's origins date back to 3,000 BC in ancient Rome, according to The Spruce Eats. Many countries and regions have their own twist on the yellow spread, and there are seemingly countless different varieties of mustard that range in mildness levels to color and texture. Each variety is made with different mustard seeds, liquids, and other flavorings.
Unless you have a go-to brand, staring at the bottles of mustard at the market can be an overwhelming experience. There's the classic yellow mustard, then there's spicy brown, honey, dijon, stone ground — the list goes on. Sometimes it takes a few taste tests to really find a flavor you love, crave, and wind up putting on just about everything you eat.
There's one particular brand of mustard that has been around since 1814 and has become a cult favorite over time (via Quarantine Productions). This strong, zesty, mega-flavorful mustard is lovingly spread on sandwiches, drizzled atop hot dogs, mixed into creamy dips, and incorporated into egg salads and other dishes for an extra kick in the taste buds. And the host of Food Network's Chopped simply can't get enough of it.
Which brand of mustard does Ted Allen love?
Shutterstock
Television personality, author, and cooking show host Ted Allen is a member of the mustard fan club. And his favorite brand is one that has been popular across the pond for centuries. He recently revealed in a tweet that he's a huge fan of Colman's. If you've never had the privilege of enjoying Colman's, be forewarned that it's not for the faint of heart. According to tweets from Allen and his followers, its pungent flavor and aroma resemble horseradish and packs quite a punch — in the best way possible, of course. The iconic tang is created by blending brown mustard with white mustard (via Colman's).
Colman's was founded by English miller Jeremiah Colman in the English village of Stoke Holy Cross (via Quarantine Productions). Today, the product is available in most grocery stores in a dry, finely ground form (to make it into a paste, just add water!) or prepared and ready to spread from a small glass jar or squeezable bottle. So, next time you're scoping the mustard in the condiments aisle, look for the unique packaging, which depicts the head of a bull. According to the brand's official website, Queen Victoria was such a massive fan of the stuff that it was dubbed "The Queen's Mustard." Now that's a condiment fit for royalty!
It doesn't look like Colman's will be "chopped" from Ted's grocery list anytime soon.