The Truth About Mario Lopez's New Restaurant, Tortas Lopez - Exclusive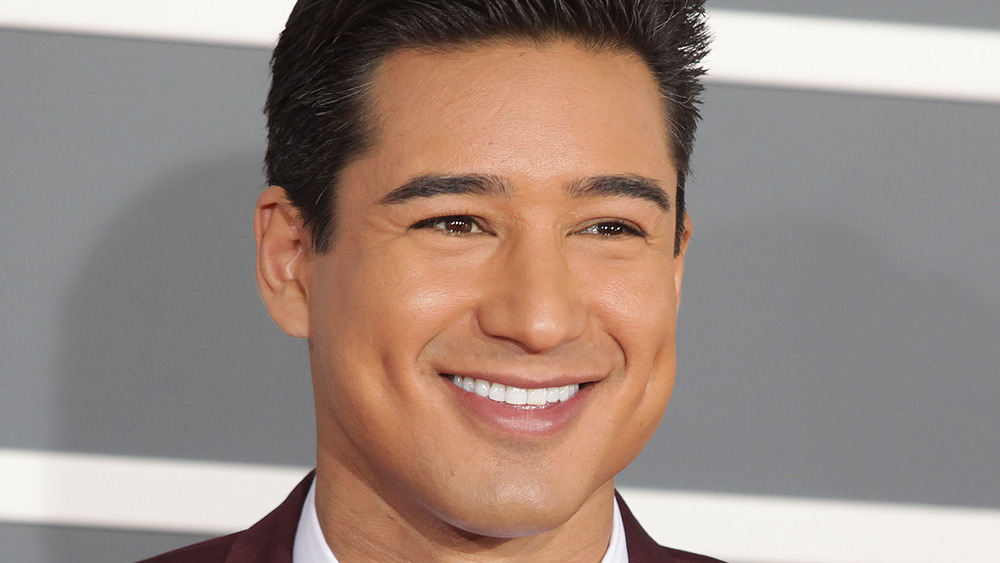 Shutterstock
Mario Lopez is the consummate entertainer. He made his small screen debut in 1984 and shot to fame five years later as the hunky but impossible-not-to-love high school jock, A.C. Slater, on the teen ensemble show, Saved By The Bell (via IMDb). Since then, Lopez has parlayed that same charm into other acting roles (including a young Colonel Sanders in a Lifetime mini-movie), and into a successful career as a television and radio host (via Deadline). Lopez even played a central role in Broadway's A Chorus Line in 2008 and has written multiple books, according to Celebrity Net Worth.
But if you're thinking Mario Lopez has covered every possible angle of "entertainment," that means you forgot about food as entertainment. And don't worry, he's got that covered too. Mario Lopez has officially become a restaurateur, with the launch of Mario's Tortas Lopez. During an exclusive interview with Mashed, Lopez explained the inspiration behind his latest virtual food venture.
Mario's Tortas Lopez might change your mind about what to order on Taco Tuesday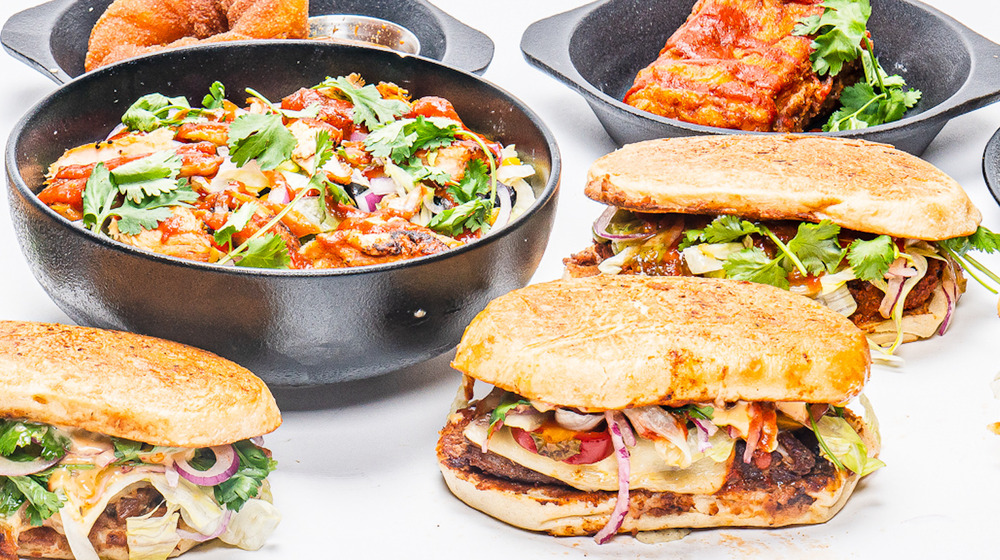 Earl Enterprise
Mario Lopez's new virtual restaurant, Mario's Tortas Lopez, specializes in Mexican-themed sandwiches, bowls, and sweets. The concept gets its name from Mexican tortas, which Lopez described as "Mexico's version of the hoagie or the sub" except that it's served on grilled telera bread. With a soft inside and crispy exterior, the delicious, roll-like telera really completes this Mexican staple (via King Arthur Baking Company). Tortas have long taken a backseat to tacos in the U.S., but Mario's Tortas Lopez stands poised to raise the profile of this "very underrated sandwich," as he called it. 
"I was really involved with the menu," Lopez explained. "It's authentic, delicious Mexican food." The menu features five signature tortas and a variety of cilantro lime-flavored cauliflower rice bowls with five different protein options. For dessert, there are churros and arroz de leche. "I think people are really going to dig it if they give it a chance," Lopez said. Of the bunch, Lopez said the pork carnitas and grilled chicken tortas have to be his favorites.
Could Tortas Tuesday be the next Taco Tuesday? It's entirely possible. And when you learn the true purpose behind Mario's Tortas Lopez, you're going to want to place your first order, pronto.
Mario's Tortas Lopez is a "virtual restaurant" with heart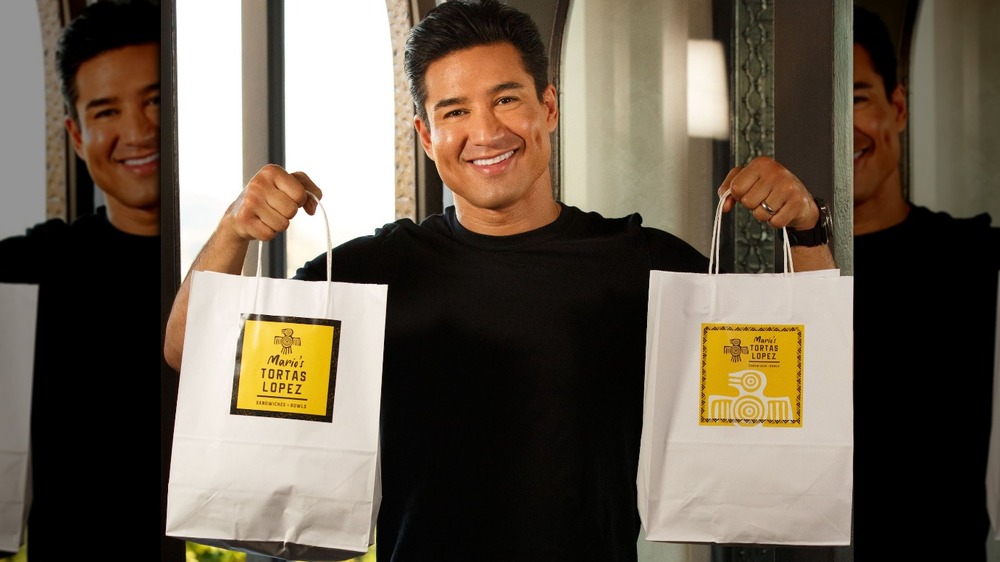 Earl Enterprise
Mario's Tortas Lopez represents more than just another celebrity restaurant venture. It's actually Mario Lopez's hope that Tortas Lopez will help restaurants to recover from the damage done by the pandemic's lockdowns. As a virtual restaurant available only through Grubhub, it has no physical presence, but rather, partners with existing restaurants which then prepare its menu items for their delivery customers — based on recipes provided by Mario and his team. This team includes Planet Hollywood's Robert Earl and chef Eric Greenspan (of Iron Chef fame), according to Virtual Dining Concepts. Lopez explained that chef Greenspan "knows his food" and that "he's a huge fan of Latin food himself. And so we just started to develop it together." Accordingly, Tortas Lopez offers restaurants "an additional source of revenue," but without "impacting their operation."  
"[Restaurants] have obviously had a hard time this year," Lopez told Mashed. "... So when this opportunity came up to work with my buddy, Robert Earl, and his Virtual Dining Concepts, I thought it'd be great. Because we're helping out restaurants, and people are getting some delicious food. It's a win-win all the way around."
For more information on Mario's Tortas Lopez, be sure to visit the website.