How MasterChef Producers Prepare Contestants For Gordon Ramsay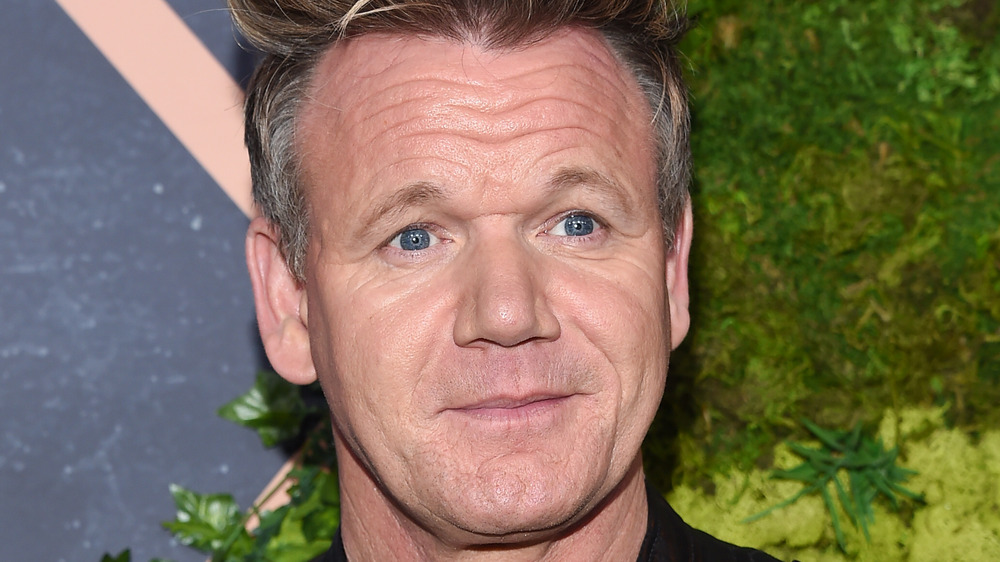 Shutterstock
While MasterChef seems to have plenty of spontaneous moments for the contestants, meeting star Gordon Ramsay isn't one of them. Let's be honest. Gordon Ramsay's insults can be harsh, and frankly, the contestants are nervous enough, even after weeks of preparing for the first day of shooting.
Every television production, whether scripted or unscripted, has dozens of staff members behind the scenes making it happen. The stars usually show up just for filming and exit quickly after the last shot. Such is the case with MasterChef, which, fans will be happy to know resumed filming season 11 in October 2020 after being shut down due to the COVID-19 pandemic, though no release date has yet been announced (via Deadline). Contestants are put through months of preparation with producers before they meet Ramsay, according to AV Club, which interviewed former contestant Elise Mayfield about her experience before the cameras started rolling.
Mayfield described her first audition, in which chefs tasted her cooking while producers assessed her on-air presence. She says the atmosphere was tense from the get-go, and characterized the chefs as "scary." Afterward, Mayfield says she went through "months and months and months of 'different steps' and 'waiting to hear from people'" before being chosen for the final audition of 100 contestants.
It turns out, that first encounter with "scary" chefs is a way to prepare contestants for meeting with chef Gordon Ramsay.
Nothing can prepare you for the show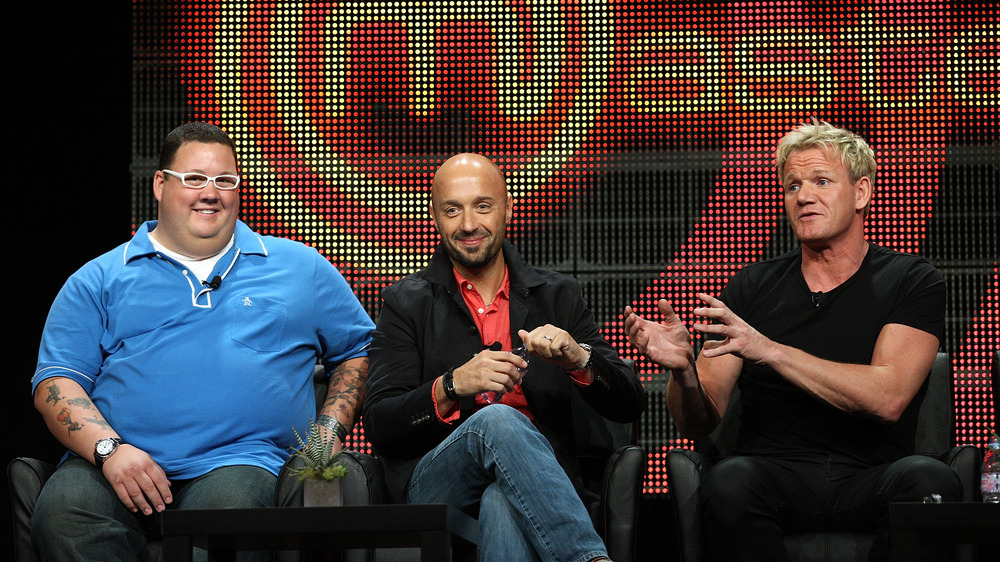 Frederick M. Brown/Getty Images
MasterChef season five contestant Elise Mayfield recalls the days leading up to meeting Gordon Ramsay and the judges (Joe Bastianich and Graham Elliot): "You're immediately thrown into this pool of total strangers ... It was scary, and I put my best face forward...and you just have to make friends" (via AV Club). 
Once the final cast is chosen, there is a week of orientation, introductions, and learning the rules, including cast curfew, Mayfield said. "Then all of a sudden, it is game time. You are in your outfit that you've been told to put on, you are going to wardrobe and hair and makeup."
Mayfield said all of this preparation led up to her first encounter with Ramsay, as the star and judges approached her station in the first episode. "That first time that you actually see them right in front of you is a strange moment because, right up until that moment, [Ramsay] almost wasn't a real person," she told AV Club.
Her experience is similar to that of Hell's Kitchen contestant Ariel Malone, who told Delish that even the months-long interview process didn't quite prepare her for the real thing. "Their questions helped determine whether you're a fast learner, how well you adjust to changes in life, how you respond to difficult situations," Malone explains. But even then, she said, "All you can do is just brace yourself for whatever's going to come."