The Store-Bought Condiment The Pioneer Woman Swears By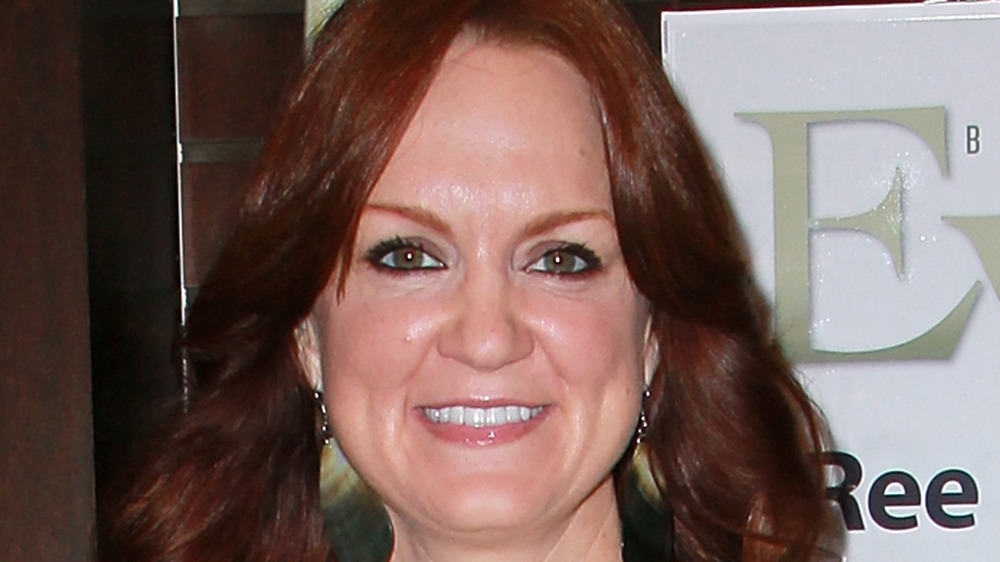 David Livingston/Getty Images
Many people — both home cooks and professional chefs alike — would agree that most things are better made from scratch. Whether it's homemade pizza covered in gooey mozzarella and chunky tomatoes, fresh-baked chocolate chip cookies right out of the oven, or a fluffy birthday cake with hand-whipped buttercream frosting, there's something about food that doesn't come out of a bottle or a box that tends to taste 100 times more delicious.
The same goes for condiments, from mustard to pesto to barbecue sauce. Or rather, the same goes for condiments in most cases, according to ThePioneer Woman Ree Drummond. While the Food Network star has created her own recipe for homemade fry sauce (via Food Network) and Aunt Trish's salad dressing (via Food Network), she admits there's one condiment that she always buys from the grocery store. Here's the spread that Ree thinks is better from a jar — and it's likely one that you have in your own refrigerator already.
Ree Drummond loves Hellmann's mayonnaise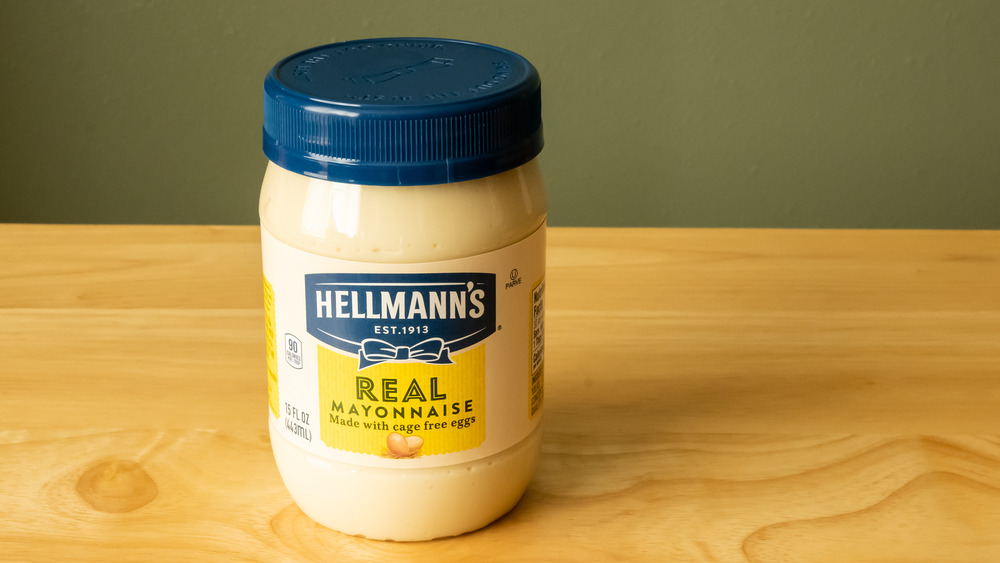 Shutterstock
When it comes to store-bought condiments, Ree Drummond is a big fan of Hellmann's mayonnaise thanks to its uniquely mellow and sweet taste. "I am so snobby about Hellmann's mayonnaise," she told Food Network. "It has that pure flavor and none of the off-putting vinegary-ness." The iconic "Blue Ribbon Mayonnaise" has been a staple in many American kitchens (especially in the South) since it was first invented back in the early 1900s by German immigrant Richard Hellmann (via Southern Living).
Ree isn't the only famous chef who's picky about their mayo. According to Eating Well, French cook extraordinaire Julia Child "always" used Hellmann's mayonnaise in her tuna salad. On the other hand, Chopped judge Amanda Freitag won't go near a tub of Hellmann's (or any other store-bought mayonnaise, for that matter). "[Mayonnaise is] the only thing I'm gonna be pretentious about," Freitag told Food Republic. "The jarred stuff? I can't do it."