Starbucks Just Released A Recipe For DIY Caramel Coffee Bombs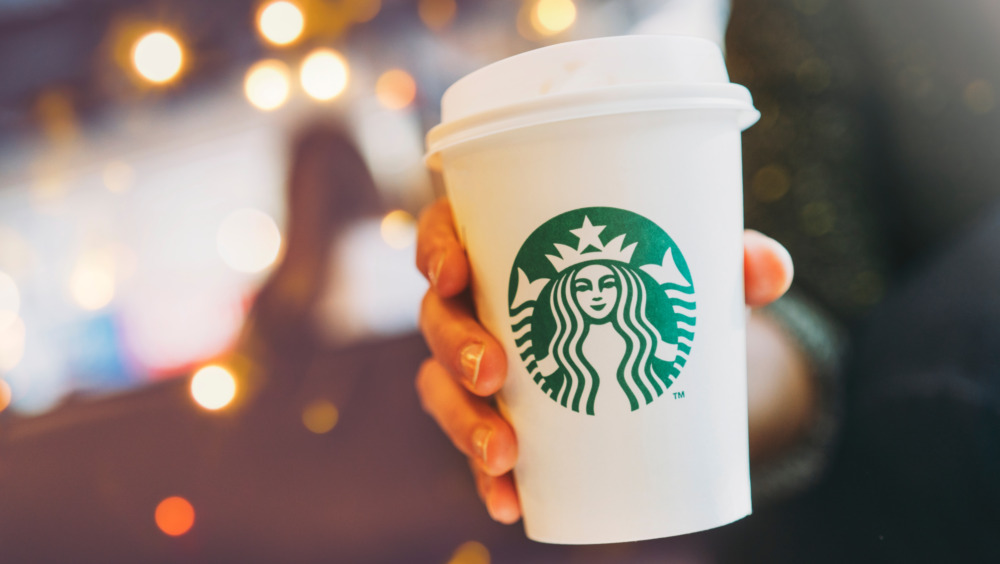 Shutterstock
Move over hot cocoa bombs because Starbucks At Home just shared the most delicious recipe that will have you heading straight into your kitchen to make. The recipe for DIY Caramel Coffee Bombs might be a little labor intensive, but that first sip is worth the effort. Even if you are not a master chocolatier, this recipe is doable in the confines of your own cooking space. Ready to put those culinary skills to the test?
Listed on Starbucks' Coffee at Home portion of the website, the DIY Caramel Coffee Bombs recipe is similar to other versions of hot cocoa bombs, except it is paired with a Starbucks coffee. A few words of note if you decide to make this treat: Taking your time to slowly melt — or temper — the chocolate is important to keep it from seizing (aka getting unusably thick and lumpy, according to Food52). And, if the bomb isn't perfectly round or the drizzle isn't picture-perfect, it's okay. Remember, this sweet treat is meant to flavor coffee and dissolve within the beverage. 
The taste is the most important part, not necessarily the appearance. While the Starbucks recipe recommends caramel pieces and chocolate, the recipe can be customized to any flavor preference. From a little salt to balance the sweetness of the caramel to a little spice to add nuance, the flavor combinations are aplenty.
Easy ways to add flavor to coffee without a lot of sugar
While you might adore Starbucks' Frappuccinos or love the thought of these delicious coffee bombs, some people might prefer flavor without a spoonful of sugar. According to Eat This, Not That!, there are many ways to infuse flavor without overloading coffee with sweet additives. Even though a few choices, like cinnamon or even vanilla extract, may be obvious, other options like cardamom or even ginger can add a little something extra to that cup of joe.
Sometimes the reason for adding extra ingredients is to counteract the beverage's bitter taste. According to Food Network, there are a few tips that can make your morning mug of java more satisfying. From using whole beans to keeping extra coffee out of the refrigerator or freezer, these little steps can produce a more flavorful experience. And, if you find that your coffee still has a bitter note? Author and cook Clare Thomas shared with Food Network that a little salt in your brewed beverage can help to neutralize the acidity and make the flavor a little rounder. While this doesn't mean you need to evoke the brininess of the sea in your latte, a little sprinkle could make that next cup more enjoyable.