This 'Savage' McDonald's Drive-Thru Sign Is Turning Heads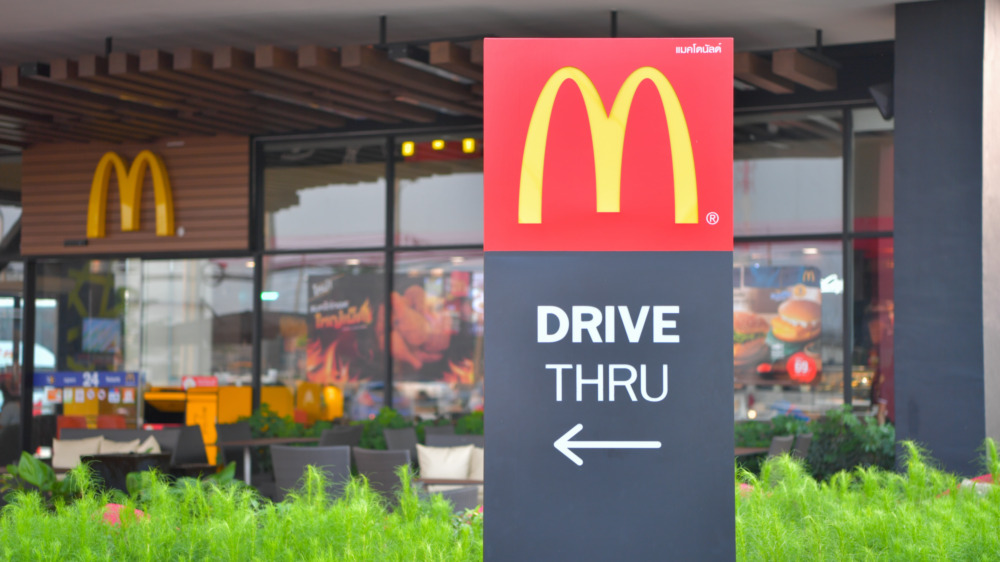 Shutterstock
When there's a shortage of workers, fast food is not so fast. At least, that's the case at one McDonald's location captured in a TikTok video by user @brittanyjade903. "Y'all, our McDonald's is savage," they captioned the post, which shows a flyer posted on the drive-thru speaker asking customers to be understanding about longer wait times. "We are short staffed. Please be patient with the staff that did show up," the note reads. "No one wants to work anymore."
Hundreds of comments on the post suggest that the sentiment is familiar across the country. "It's true tho. We have lost 20 people at work and still can't find anyone to come work," user @arizonamom03 commented. Many users said that they have seen similar situations at their nearest Dunkin', Chili's, and Starbucks locations. "We're so busy at my Starbucks that people are quitting," said @paigefisch5. "One girl got hired and walked out on the job because of how busy we are."
Why fast-food establishments might be experiencing worker shortages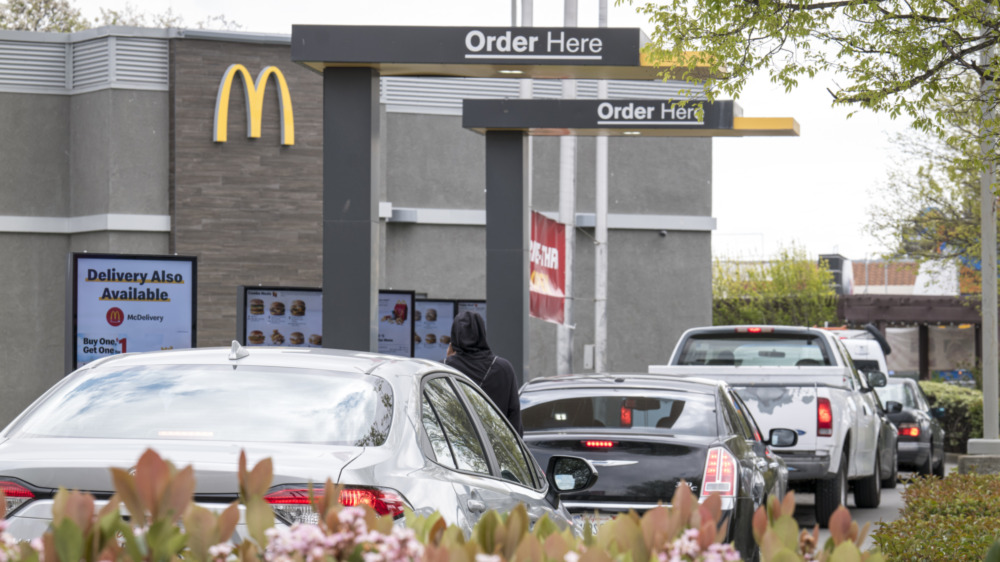 Bloomberg/Getty Images
The COVID-19 pandemic pushed the United States unemployment rate to a record height of nearly 15 percent, according to the U.S. Bureau of Labor Statistics. The worst-hit sector was the hospitality industry, whose workers lost jobs as restaurants shifted to takeout or outdoor-dining models only or closed completely (via Wall Street Journal). About a year later, as more Americans are vaccinated and receiving stimulus checks, restaurant orders are on the rise — but there aren't enough workers to fulfill them (via Reuters). The restaurant industry had 1.2 million fewer workers in March 2021 than it did in March 2020.
One fast-food CEO thinks that unemployment benefits and stimulus checks have encouraged former workers to stay at home. Others, such as many commenters on @brittanyjade903's TikTok, think that fast-food wages just aren't high enough to keep workers on the job, especially in high-traffic situations that might force them to take on overtime. Taco Bell is attempting to attract workers with additional benefits, such as more vacation weeks, maternity leave, and "baby bonding" time for new parents, and it plans to hold drive-through interviews at 2,000 locations this month. Meanwhile, some McDonald's dining rooms might not open until late 2021 due to labor shortages.