How Mary McCartney Got Her Start In The Food World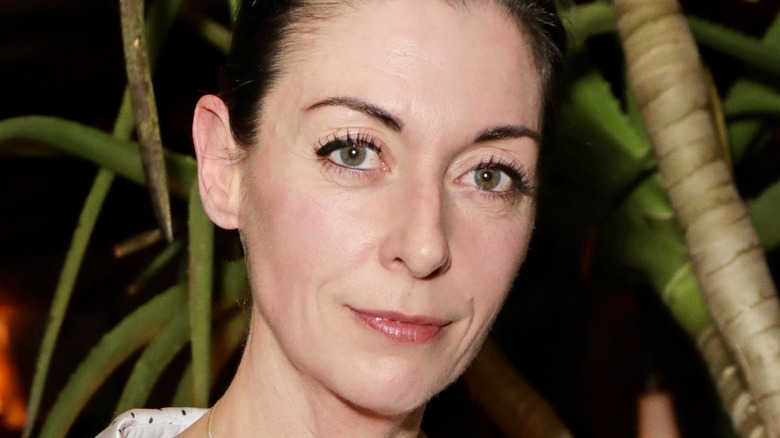 David M. Benett/Getty Images
In her new show on the streaming platform discovery+, Mary McCartney Serves It Up, Mary McCartney shares her flavor-packed vegetarian recipes with ease and joy (via Food Network). Viewers are likely familiar with McCartney's famous family: She's the daughter of the legendary musician Sir Paul McCartney and the late Linda McCartney, who Far Out shares was a musician, photographer, and cookbook author. Linda McCartney was also an influential advocate for vegetarianism with her own line of vegetarian meals, a brand still going strong today.
Before she made a name for herself in food, Mary McCartney was well known for her portraiture. A self-taught photographer, her work has been published in several books and displayed in the U.S. and abroad. She has photographed musicians and artists, and even Queen Elizabeth II (via MaryMcCartney.com.) What viewers of the show might not know is how Mary McCartney created her own path in the cookbook and food world.
McCartney's love of food began at an early age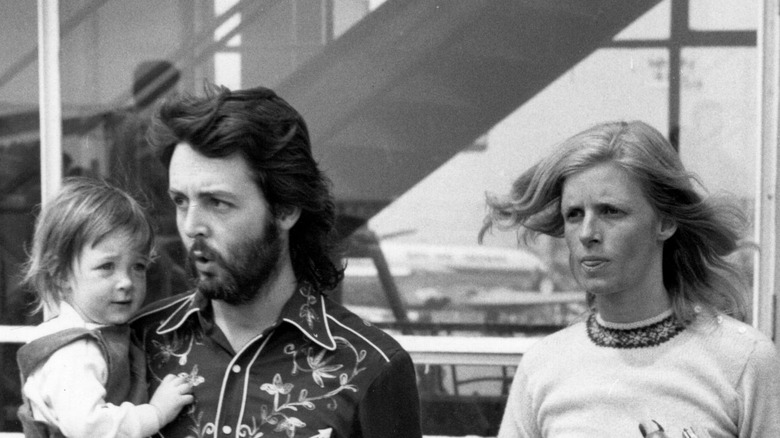 Central Press/Getty Images
McCartney shared in an interview with Reuters that she remembers the day her parents told her as a child that they would no longer be eating meat. Most of the cooking for the family was done by her mother, Linda McCartney, whose cooking style was laid back, fun, and carefree. Mary McCartney fondly recalled her time in the kitchen helping her mother create their vegetarian meals.
In an interview with Tatler, McCartney said she developed the vegetarian products with her mother for Linda McCartney Foods, which debuted in 1991. She also tested recipes for Linda McCartney's popular vegetarian cookbooks. After her mother's death in 1998 from breast cancer, McCartney became a consultant for the retail line of foods.
The McCartneys made a meat-free lifestyle look easy, but Mary McCartney told the Wall Street Journal that she often found herself defending her vegetarianism to others who simply didn't understand it. In 2009 McCartney, her father, and her sister, fashion designer Stella McCartney founded the Meat Free Monday movement. Eco-Age shares that the movement spreads awareness about the health and environmental benefits of eating vegetarian just one day a week, and has helped nearly a quarter of British households reduce their meat consumption.
Mary McCartney's cookbooks and debut on Food Network
Mary McCartney shared with the Toronto Star that during an interview about Meat Free Monday, a reporter told her she should write a cookbook. McCartney realized it would be an opportunity to teach people how to create tasty vegetarian dishes that were easy and enjoyable, and to remove some of the fear around reducing meat consumption. Her 2013 cookbook, Food, includes childhood vegetarian recipes recreated from memory, along with her own recipes and photographs of her family (via Reuters). Her second cookbook, At My Table, was published two years later and provides recipes and inspiration for meat-free gatherings, holidays, and special get-togethers. McCartney also co-wrote the Meat Free Monday Cookbook with her sister and father (via CookingLight).
Not surprisingly, offers for cooking shows soon came her way. According to Variety, McCartney began by partnering with Food Network to create on-demand cooking classes for the paid Food Network Kitchen app. Her show, Mary McCartney Serves It Up, is a six-part series featuring celebrity friends like Gayle King, Dave Grohl, and Kate Hudson, cooking flavorful vegetarian dishes with McCartney (via Food Network).
With her popular show and another cookbook in the works (via WWD), Mary McCartney has permanently established herself in the world of celebrity and vegetarian cooking. She carries the advocacy of vegetarianism that Linda McCartney began, but with a style and passion all her own.