Costco Fans Are Divided On Its Taco Salad Kit
Need a switch to Taco Tuesday dinner? Instagrammer @costcobuys reports that a new taco salad kit is being sold in warehouses. According to the social media post, the Costco kit includes "seasoned chicken, tortilla strips, Mexican cheese, black beans, and a delicious cilantro lime dressing!" While this taco salad is convenient, some people commented that they would prefer the return of the Cobb Salad. Also, a few people believe that there are too many tomatoes. Others wished that black olives replaced the tortilla strips. Even one person wanted the cheese removed. Needless to say, the reaction is mixed. 
However, the bigger controversy is the price. The taco salad kit is priced at $4.79 a pound, which means that the average kit is probably around $15. A few people felt that the cost was too expensive, while others appreciate the convenience. If this taco salad kit could feed a family of four at dinner, $15 may not be a bad price. Still, buying the components separately and assembling the salad might be more cost effective. It comes down to how much are people willing to pay for convenience.
What are the best Costco prepared meals that are a good deal?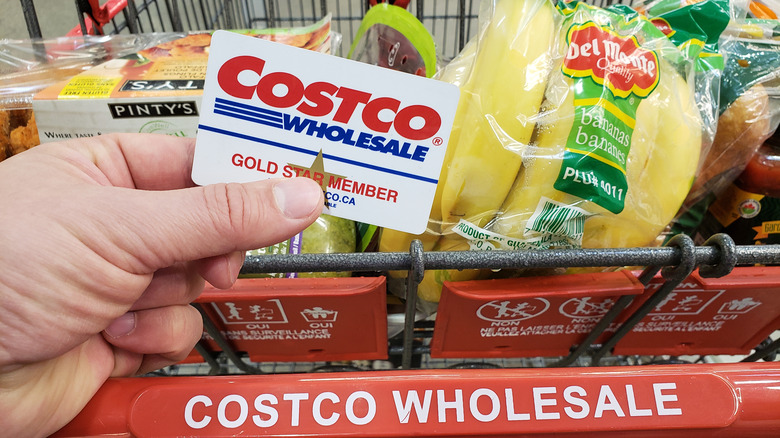 Shutterstock
Walking around Costco can be like a food expedition. While great deals seem to be on every aisle, there is only so much room in the cart. One area that seems to be popular with many customers is the Costco prepared meals. From salads to that rotisserie chicken staple, that area of the warehouse can solve the dinner dilemma. But, which choices are a great deal?
BuzzFeed asked its readers for their favorite Costco prepared meals recommendations and the list of 21 options ran the gamut. Putting aside the frozen items, the list was still long. Besides that rotisserie chicken that can be used numerous ways, other popular choices included the street taco kit, the fettuccine chicken alfredo, and even the salmon with herb butter. Although some items can be seasonal options, the majority of favorite choices are year round staples. The combination of convenience and value makes these Costco prepared meals popular choices. The only thing missing from completing the dinner is dessert. Luckily, Costco has those prepared items too.