The Store Bought Canned Beans Anne Burrell Swears By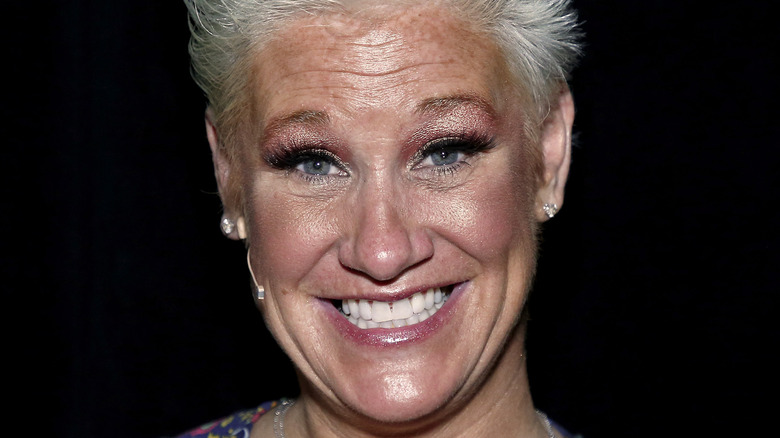 John Lamparski/Getty Images
Have you ever wanted to shop like a celebrity chef like Anne Burrell and fill your pantry and kitchen shelves with all of the products and ingredients they use? Us too. Grocery shopping can be such a chore, but when celebrity chefs share what they buy when they shop, it's almost like an endorsement or seal of approval. Plus, you feel good about buying and cooking select ingredients for your family and friends. Seriously, who doesn't want to shop like Ina Garten, Bobby Flay, Giada De Laurentiis, or any of the chefs on Food Network? 
Well, luckily, the chefs we aspire to be like are kind enough to give us sneak peeks into their pantries and share their favorite brands with us. To that end, Burrell, the celebrity chef with her signature spiky blond hair, no nonsense attitude, and a flare for Italian foods shared some of her go-to items with Refinery29; she adds them to her shopping list when she heads to the market for her weekly shopping. And we were pleasantly surprised to find that the host of shows like "Chef Wanted with Anne Burrell" and "Worst Cook in America" buys and cooks with canned beans. And guess what kind of canned beans Burrell favors?
Burrell buys canned Cannellini beans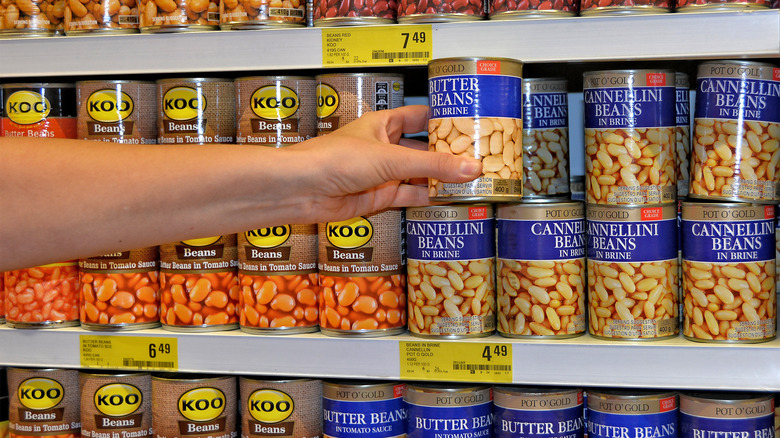 Shutterstock
Burrell shared with Refinery29 that while San Marzano canned tomatoes are her go-to canned ingredient, she also buys canned beans. "Another essential staple in my kitchen are canned Cannellini beans," she revealed. "Even a bean lover like myself can't always use dried ones, and these white kidney beans do the trick every time. They make wonderful dips and are essential for pasta fagioli!" She had us at pasta fagioli. 
Canned beans are also the essential ingredient in Burrell's canned bean chili recipe that she shared with ABC News during the height of the pandemic. These babies really are a staple for the celebrity chef. And according to Bob's Red Mill, Cannellini beans are hearty and "hold their shape" better than similar beans, rendering them perfect for salads and ragouts. 
If Burrell's endorsement of canned Cannellini beans isn't reason enough for you to stock up on this essential, then maybe their nutritional value will be. The organization Eat Right also encourages consumers to buy canned beans because they're economical and are loaded with protein and dietary fiber.