Costco Shoppers Are Obsessed With These Palmier Cookies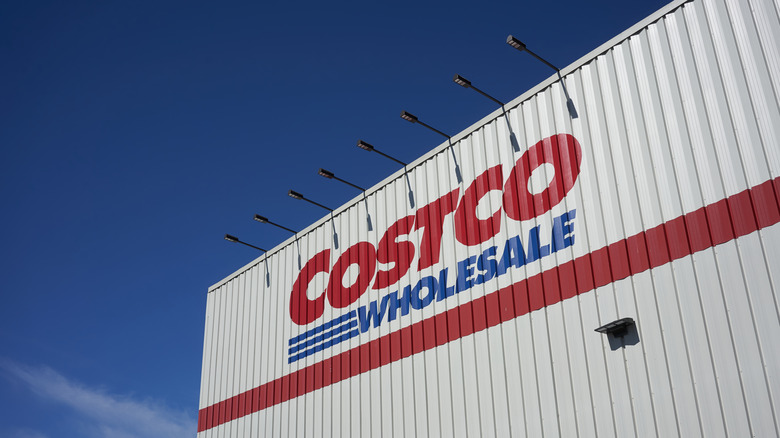 Shutterstock
Let's be clear about one thing: Costco is a minefield of hidden treasures when it comes to food products and gadgets. Just earlier this month we reported that you could purchase a Nespresso Vertuo Next machine with an Aeroccino3 milk frother for under $175! The wholesaler's sweets section is always overflowing with sugary, delicious treats, too — just take the Chocolate Dream Italian dessert, for example. Now, you can feast your eyes and tastebuds on a package of Sugar Bowl Bakery Palmiers, which Instagram account @Costcodeals warns are impossible to "eat just one."
According to the Instagram post and description, one box of palmiers retails at $4.99 — $2 off their original price of $6.99. The cookies are currently part of Costco's monthly savings booklet, so you'll want to pick up a tray of these ASAP before they sell out. Anyone with a sweet tooth nationwide can enjoy these heart-shaped cookies as they are now available at all Costco locations.
What do palmiers taste like?
Founded in 1984 by five immigrant brothers, Sugar Bowl Bakery is one of the biggest minority-owned bakeries in the U.S. and it creates dessert products for retailers and foodservice companies all over the country as well as internationally (via Sugar Bowl Bakery). The bakery offers a variety of baked goods — fritters, donuts, Madeleines, and bites — but its most popular item is the palmiers.
As described on the bakery's website, palmiers are French and include an excess of 300 layers made from buttery dough. Commenters on the @costcodeals Instagram post say these bad boys taste like a "croissant but in a crispy cookie form," adding that palmiers are known for their flaky and crispy exterior, yet soft and sweet interior. Sugar Bowl Bakery recommends eating palmiers with coffee, ice cream, whipped cream, or even a drizzle of honey.
Another Costco fan joked on the post, "There's something strange about these cookies. Once they are open they disappear." If that doesn't persuade you to hit up your local Costco, we don't know what will.